Standing Room Only for Sunday 18 May 2014
12:43 Milan Mrkusich
Milan Mrkusich's son Lewis talks about early abstract expressionist artworks from the legendary abstract artist which are about to be on show after about more than 50 years in the archives.

Left: Milan Mrkusich. Right: Monotype 62 - 12 1962  520 x 403mm gouche on paper by Milan Mrkusich.
12:48  Screen writer, director and producer Lee Aronsohn
Lee Aronsohn is one of the creative forces behind two of America's top rating sitcoms – The Big Bang Theory and Two and a Half Men. Lee Aronsohn is coming to New Zealand as a guest of Film New Zealand. 
1:10 At The Movies with Simon Morris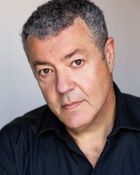 1:31 Stuart Maunder, new general director of New Zealand Opera
It's been two months since Stuart Maunder (right), New Zealand Opera's new general director, took over the running of our largest opera company. The Australian-born director and administrator got the job when the previous director, Aidan Lang, decamped to run Seattle Opera. Justin Gregory thinks enough time has passed for him to have found the photocopier and discovered where the loos are and to have begun to put his stamp on the company. So ahead of the opening of the company's production of La Traviata next month, Justin asked Stuart a few questions about his plans.
First up, what does Stuart know now about opera here in New Zealand that he didn't know before?
Image courtesy of New Zealand Opera.
1:48 The Forerunners
A collective of writers, artists and philosophers formed a utopian community in Havelock North in the early 1900s, under the firm hand of English missionary Dr Robert Felkin. He even had a temple built under his house for worshippers. A new exhibition revisits the collective which was called the Forerunners.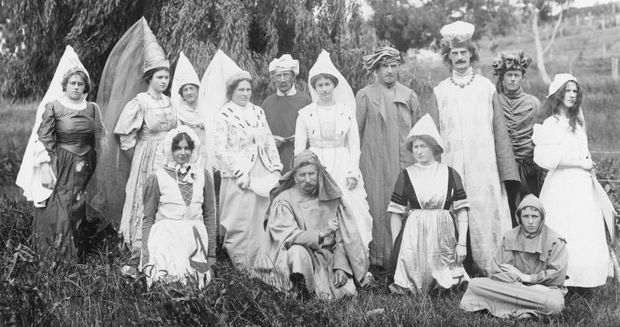 Group in costume for the Shakespearean Pageant of November 1912. Photograph by Leonard Charles Whitehead (b.1873, d.1960). Collection of Hawke's Bay Museums Trust, Ruawharo Tā-ū-rangi, m2004/6/17.
2:05 The Laugh Track 
Playwright and now screenwriter, Pip Hall of Wet Hot Beauties fame.
2:26 Actor Peter Hambleton
Leaving Middle Earth and layers of prosthetics behind him, Hobbit actor Peter Hambleton directs a play which puts the Bard in a precarious ethical situation.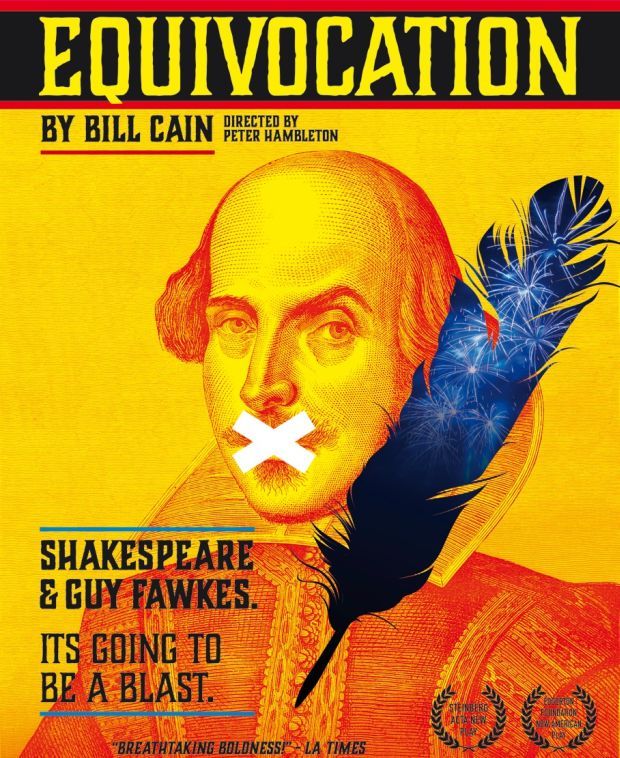 2:40 The Paris of the East
Karen McMillan's novel The Paris of the East reminds us of the courage of the Polish resistance during the country's World War II occupation.

Karen McMillan.
2:50 A Sense of Place  
Think of Auckland and you easily think of roads, gridlock and endless streams of cars. Hardly fertile fields for artists, you might think. But A Sense of Place, a new exhibition at Papakura Art Gallery, wants us to think harder about roads and how they shape the relationships of people to places. Justin Gregory talked to two of the artists involved about finding a home among the highways.

Tightrope 2011 by Jeremy Leatinu'u.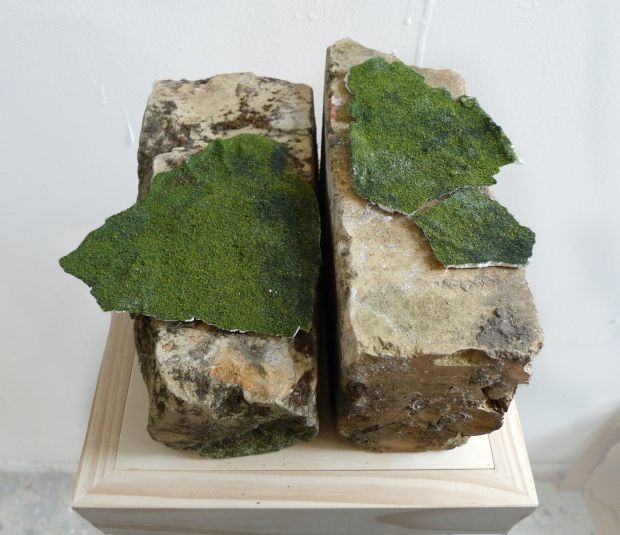 Solid As A Rock by Michelle Beattie.

5 Months, 23 Days by Michelle Beattie.
3:00 The Drama Hour
A New Shorts winning play by Andy James – The Audio Files Of The Morepork and The Secret Squad: The Case of Snow White and the Amazing Dancing Snake by David Gibson.