Standing Room Only for Sunday 25 May 2014
12:43 Whole House Reuse project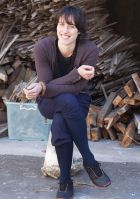 We bring you up to date with the Whole House Reuse project, where an entire ex red-zoned Christchurch house was dismantled and its bits are now being distributed amongst artists around the country. You'll hear from three of them about their plans: Nic Moon, Centuri Chan and David Haig.
1:10 At The Movies with Simon Morris
1:31 Loading Docs
We follow up on the ultra-short documentary project, Loading Docs, as ten three-minute long documentaries are about to be released. Topics range from rest homes to Christchurch's homeless, to cat killers.

1:53 Digitising Wild Life Sounds
Rosie Rowe has been working on the digitisation process of more than 300 reels of conservationist John Kendrick's audio tapes at Archives New Zealand. Transferring the audio onto a digital format is a process that has taken many months of playing back the audio reels in 'real time.' Links to the collection can be found by heading to the Archives New Zealand website and searching on Archway.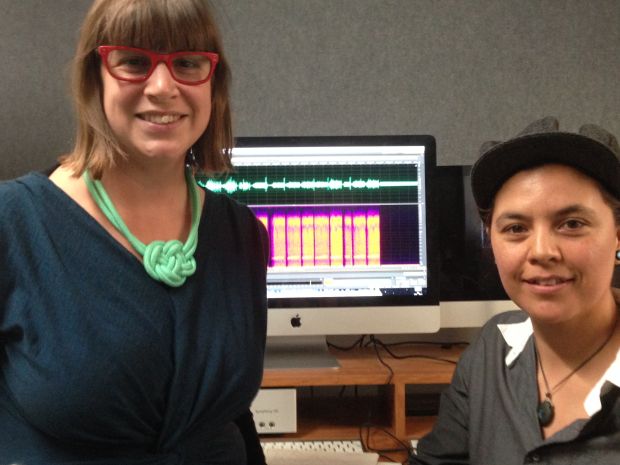 Achivist Stefanie Lash and AV Preservation Technician Rosie Rowe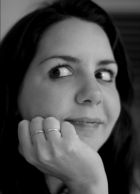 2:05 The Laugh Track
Blogger, and hard-working comedy reviewer, Ingrid Grenar.  
2:26 Professor Bruce Sheridan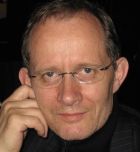 Bruce Sheridan is an expat who now teaches at Columbia College in Chicago as well as making films – not bad for a Kiwi kid whose teachers told him an arts degree wouldn't do him any good! Professor Sheridan is giving a talk, Human Creativity and the Centrality of Arts in 21st Century Education, on Monday 26 May at the University of Auckland.    
2:40 Landscape with Solitary Figure
Named after a Georgian painting, Landscape with Solitary Figure marks Shonagh Koea's return to writing novels after a break of several years. Shonagh's been busy during that time, concentrating on writing short stories and memoirs. In this new novel, she looks at the relationship between abuser and the abused. Landscape with Solitary Figure is published by Vintage.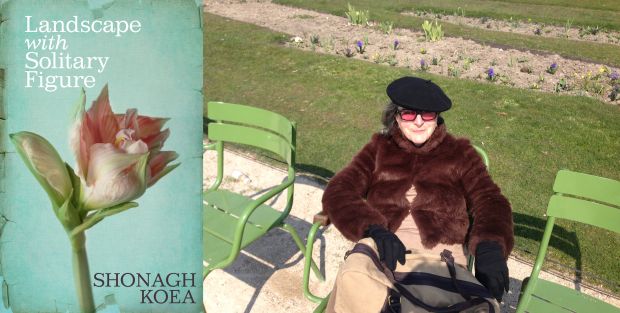 2:53 Anna Hawkins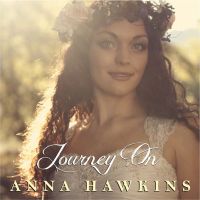 Anna Hawkins has just won one of the Music Managers Awards for her dual life as a busy musician who manages her own career. She's taken out the Mentoring Success Story as a young musician who's shown great promise.  
3:05 The Drama Hour: Broken China by Elspeth Sandys featuring Cathy Downes, Denise O'Connell, Ray Henwood and opera singer Stan Chan.