Standing Room Only for Sunday 1 June 2014
12.40 Lost art work rediscovered
A long-lost art work has come to light in Auckland after going missing for decades. Artist Bronwyn Holloway-Smith has taken on the job of restoring this large-scale ceramic mural, tile by painstaking tile.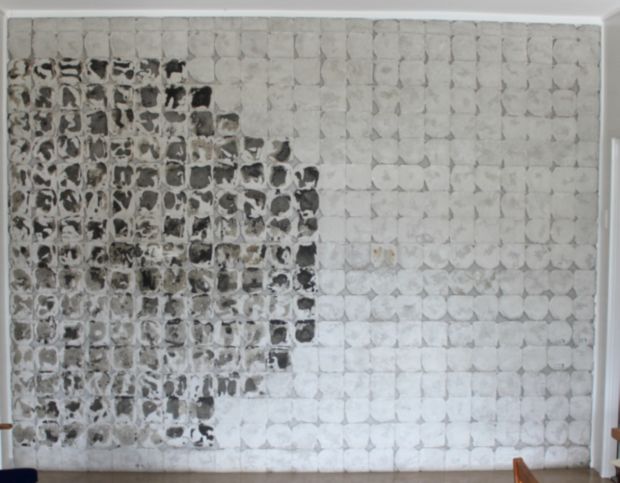 Image courtesy of Bronwyn Holloway-Smith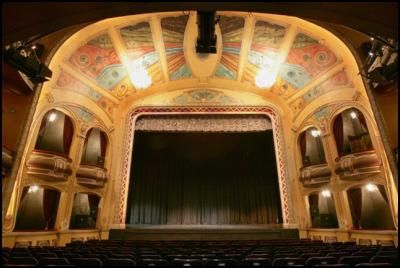 12.50 Hawke's Bay Opera House Closes
The Fat Lady has sung and the curtain has come down on the Hawke's Bay Opera House in Hastings. Earthquake strengthening rules means this heritage building has had to close and almost all of the fifteen strong staff have been laid off.
Image courtesy of Scoop.co.nz/Hawke's Bay Opera Trust.
1.10 At The Movies with Simon Morris
Reviews X-Men: Days of Future Past, Grace of Monaco and Polish film Ida.
1.31 Ollie is a Martian
Clown Ollie Cox gets alienated in his new show about a Martian sent to Earth to figure out life, love and the universe.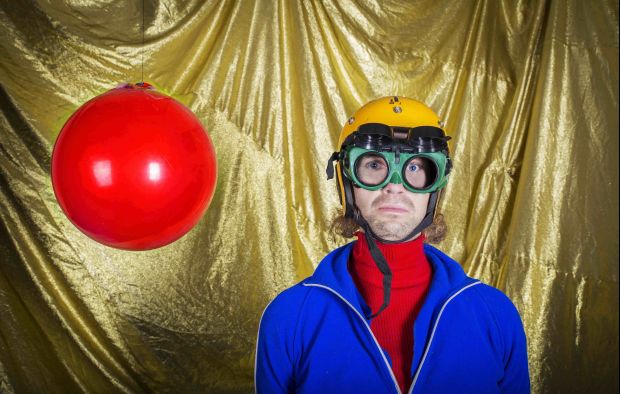 Image: Andi Crown Photography.
1.40 Korean Artist Seng Yul Oh
It was in 2005 that Korean-born artist Seung Yul Oh graduated with a masters in fine arts from Elam. No sooner than he set foot into the big wide world, everyone began to take notice. Back then, working out of a shared studio space with other artists, he says, "I couldn't help myself, I had to keep making things... It's like cooking – you make food, you taste it, the next day (you) cook again."
Seung works across a multitude of mediums: video, performance, installation, sculpture and painting, and says he can't pin-point a favourite, "It depends on the idea."
Moamoa is a collection of works through his steadfast career, "Moamoa means to gather together and in French it's 'me, me'... so, this is me – my work."


Left: Periphery, 2013. Courtesy of the artist and One and J. Gallery, Seoul.
Middle: Oddooki, 2008. Collection of the Museum of New Zealand Te Papa Tongarewa. Photographer Max Bellamy.
Right: Pokpo, 2010. Courtesy of the artist and Starkwhite. Photographer Max Bellamy.
2.05 The Laugh Track
Our guest on this week's Laugh Track is actor turned screenwriter Sophie Henderson. Sophie's first feature film, Fantail, is getting very strong support both here and overseas.

Left: Sophie Henderson, Right: A scene from Fantail
2.26 Irene Gardiner
In her monthly rummage through the film and television archives, NZ On Screen's Irene Gardiner thinks "queen" – from Her Majesty's visit to New Zealand in 1953, to 1960s' Beauty Queen pageants and an early TVNZ drama, Queen Street.
Clips:
1980 drama – Queen Street
1969 magazine item – Beauty Queens
1980's drama – Jewel's Darl
1953-54 Royal visit to Tonga
1953-54 Royal visit to New Zealand
Happy Queen's Birthday
 
2.40 Books
A young woman who can speak to the dead meets up with an opportunistic former British officer who exploits her abilities to make money. This is just one of the threads in Coral Atkinson's new novel, Passing Through, set in Christchurch in the 1920s. 
2.51 Sarjeant Gallery Redevelopment
After a ten-year delay, the redevelopment of Whanganui's Sarjeant Gallery is to go ahead. The $28 million dollar project will mix earthquake strengthening with the building of a whole new wing for exhibitions, administration and desperately needed storage space. But why has it been given the go-ahead now, after a decade of wrangling?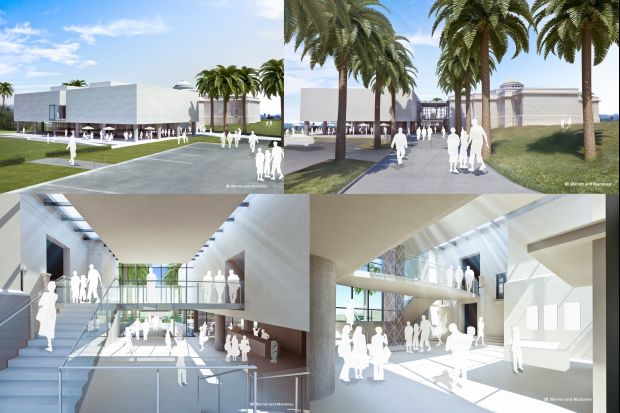 Images courtesy of Sarjeant Gallery
3.05 The Drama Hour
Animal Planet by Martha Hardy-Ward and Sad Heron - Part 1 by Caroline Barnes.