Standing Room Only for Sunday 8 June 2014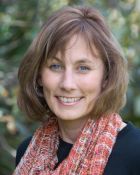 12:40 Leanne Pooley
She conquered 3D technology in her Everest documentary Beyond the Edge, now director Leanne Pooley's new project is an animated feature about the Gallipoli Landings, to be called 25 April. She's pencilled-in Flux Animation Studio in Auckland to make the movie with her. Justin Gregory asked her, why animation?
Image courtesy of Leanne Pooley
12:50 13 Ways of Looking at a Blackbird
Eleanor Catton, Elizabeth Knox, Emily Perkins, William Brandt; how did Bill Manhire inspire a generation of extraordinary authors through his creative writing course at Victoria University? Director Richard Riddiford tries to find out in his new documentary, 13 Ways of Looking At A Blackbird. But when he began asking, he ran up against an unexpected roadblock.

Image courtesy of Richard Roddiford
1:10 At The Movies with Simon Morris
At The Movies looks at two films featuring strong women – Angelina Jolie as Black Fairy Maleficent, and Charlize Theron as a gunfighter in A Million Ways to Die in the West – and one featuring two insecure men – Steve Coogan and Rob Brydon go on The Trip to Italy.
1:31 Ruby Joy
Fourth-year fine arts student Ruby Joy Eade exudes confidence. Before finishing her BFA Honours at Massey University she's already landed a solo exhibition at Gilberd Marriott Gallery in Wellington.
"I think it's a really, really good thing to do because it kind of breaks the ice for you," she says of stepping out into the public arena.
Her exhibition entitled: I Can Feel Your Pain and Your Feelings is an exploration into the world of social media and online relationship forums. With a love of using text, she extracts short emotive, 'poetic' captions and excerpts from the forums, which she has stamped into porcelain clay.   
For Ruby, the online world of communication is a dark but beautiful place, "…they're really beautiful places for people to connect with each other. But I do feel this sadness – what's going to happen next – how far separated are we going to become from each other? So it's a love-hate relationship with the internet and these places."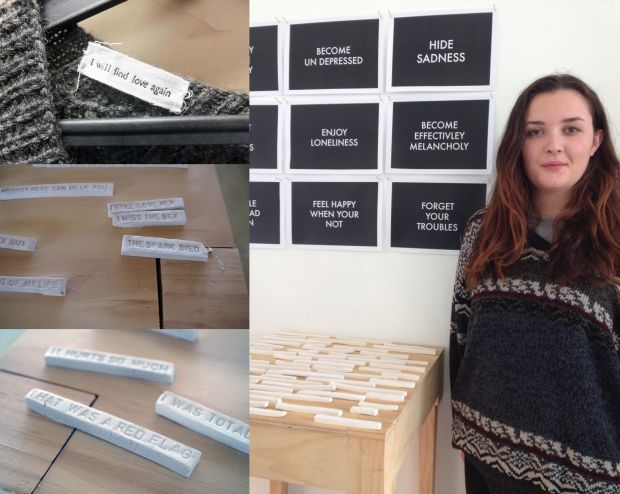 Images courtesy Ruby Joy Eade
1:40 Sound Designer Jason Smith: Once On Chunuk Bair
Sound designer Jason Smith is fighting the battle of Lone Pine – digitally. He's recreating the sound of this epic conflict during the 1915 Gallipoli campaign for Auckland Theatre Company and their upcoming production of Maurice Shadbolt's play, Once On Chunuk Bair. Jason says he's glad he's doing this design now and not with the technology available in 1982 when the play was first staged.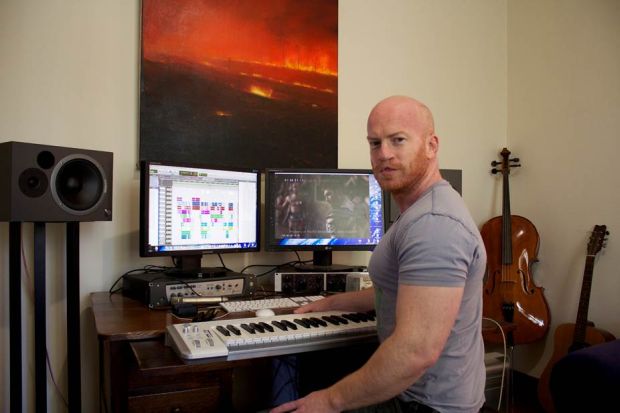 Image courtesy of The Auckland Theatre Company.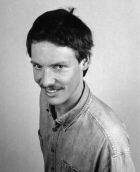 2:05 The Laugh Track
This week's Laugh Track guest is comedian and improviser Guy Montgomery, winner of this year's Billy T Award.
2:26 Poetry New Zealand
The Poetry New Zealand journal has had to adapt to survive more than most in its fifty year history. And with the appointment of Massey University lecturer and writer Jack Ross as its new managing editor, more changes are planned. But Jack tells Justin Gregory that his changes should feel more like renewal rather than reinvention.
Image courtesy of Massey University.
2:40 Books
In her first novel A History of Crime – The Southern Double-Cross, Dinah Holman takes us back to the New Zealand of the 1880s when dubious land deals were being done by unscrupulous speculators and corrupt politicians.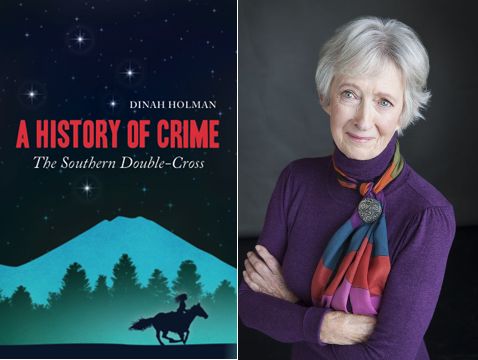 2:51 Theorbo
Early music ensemble Affetto take to the stage next weekend with a flash new (old) instrument at their disposal. It's called a Theorbo, it look like a lute on steroids and is the only example of this baroque curiosity to ever be made in this country. Musician Philip Griffin plays Justin Gregory a tune.
 Image courtesy of Affetto
3:05 The Drama Hour
Sad Heron – Part 2 By Caroline Barnes.