Standing Room Only for Sunday 15 June 2014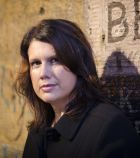 12:40 Paula Morris
Expatriate author Paula Morris has just won two very flash artist residencies, one on the shores of Lake Como in Italy, the other at Bertolt Brecht's old house in Denmark. But she's most excited about returning home at the end of the year to teach creative writing at Auckland University. Justin Gregory asked her if location makes a difference to the kind of book she writes.
Image courtesy of Auckland University
12:50 Creative New Zealand's New Touring Initiative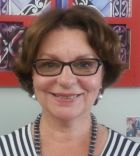 Creative New Zealand has just announced a new national touring initiative. Nearly two million dollars will be allocated to an agency to develop and manage medium-sized tours of theatre, dance and music productions. Creative New Zealand's Cath Cardiff says the initiative is designed to fill a hole in existing schemes. Justin Gregory asked her if touring is still essential to sustain a company.
Cath Cardiff – Image courtesy of Creative New Zealand
1:10 At The Movies with Simon Morris
The new Tom Cruise sci-fi thriller Edge of Tomorrow, the American smash-hit teen drama, The Fault In Our Stars and Switzerland's take on the Cold War of the 1950s – Manipulation.
1:31 Karl Sheridan's Monster Valley
Karl Sheridan, film maker and director of arts agency Monster Valley, doesn't believe in star signs but he's courteous enough to advise me that he reads them just for fun. 'You'll be figuring out where you fit best in a situation,' is recent advice gleaned from a local rag.  Not that he needs it, because Karl seems to have perfected that art of 'fitting in' and being adaptable to whatever situation has been thrown at him. He does have an eye for edgy, underground arts though, and making films like his New Zealand street art documentary Dregs a couple of years ago, helps to further his interest in the local arts scene and expand his growing list of collaborators, many of whom have worked on his most recent event The Monster Valley Experiment which was a cross collaboration of artists from different creative fields, running over the course of a week at The Basement Theatre.  

Left: Robin Gee's installation for Monster Valley, Middle: Karl Sheridan, director of Monster Valley, Right: Tess Monash's finished artwork for the Monster Valley Experiment (picture: Joon Yang)
1:40 Rachelle Pike
Two years ago we caught up with emerging opera singer Rachelle Pike as she completed her studies at the Manhattan School of Music in New York. She's back home and about to sing the role of Flora in New Zealand Opera's production of La Traviata which opens in Auckland this coming week. She's also planning her return to live and work in the States. Rachelle says the transition from student to fully fledged singer is daunting.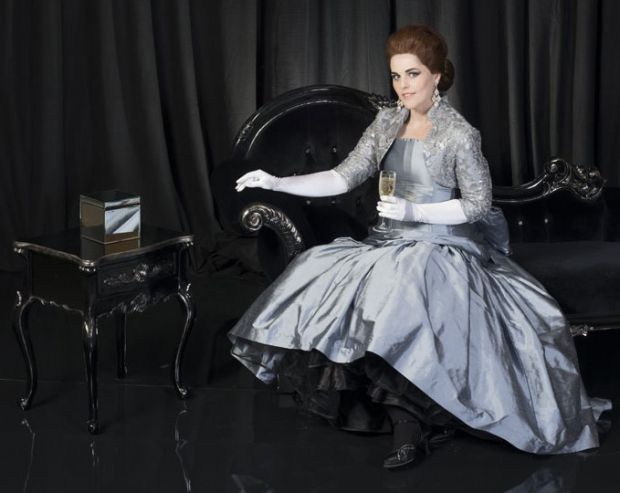 Image courtesy of New Zealand Opera.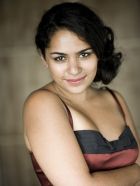 2:05 The Laugh Track: Nisha Madhan
Nisha Madhan's career spans acting, directing and producing for theatre and television.  She trained as an actress at Unitec's School of Performing and Screen Arts under the guidance of Murray Hutchinson from 2001 to 2003. In 2006 she created the company Phundmi Productions and their first production Shakespeare Unbar'd: The Food of Love played to sell-out audiences in 2006 and 2007. Coming up she will be performing in a new theatre work by Indian Ink theatre company called Kiss the Fish as well as directing her next original work, LIES – Theatre of Competition.
Image courtesy South Pacific Pictures
2:26 Wellesley Street Studios
Arts patron Katrina Todd has just made a very large gift to the dance community of Auckland. Using her own money, she's fitted-out and opened Wellesley Studios, three custom-built state of the art dance studios in the central city which also double as a home to the New Zealand Dance Company. Katrina says she built the studios so that the dance community could feel that their work has value. Justin Gregory asked her to take him on a tour.

Image courtesy of Wellesley Street Studios
2:40 Books
ShameJoy by Julie Hill.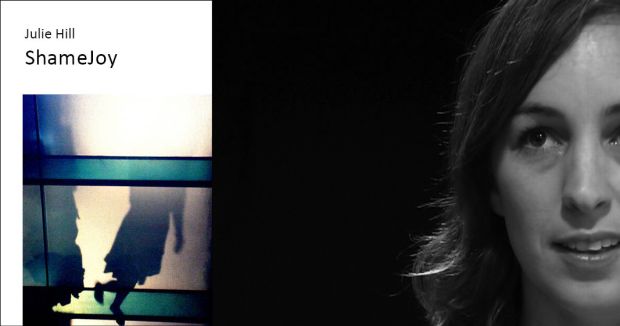 Cover image: Clare Needham, Author image: Stephen Bain
2:51 Young artists in Whanganui
Whanganui is known as a great place for artists to live and work and two relatively new arrivals wholeheartedly agree. Former Palmerston North girl Sarah Williams runs her own gallery and Aucklander Richard Orjis is artist in residence at the town's historic Tylee Cottage. I asked Richard what drew him to the River City.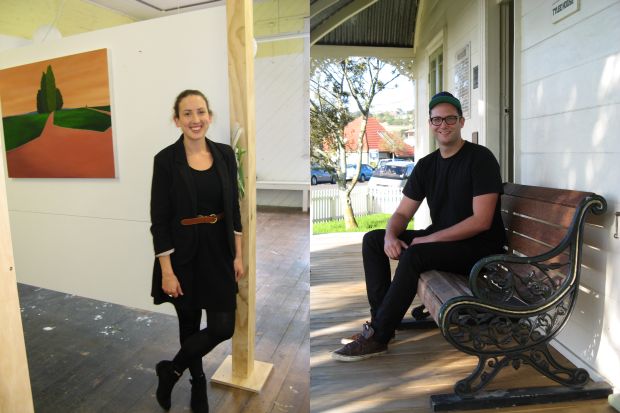 Left: Sarah Williams, Right: Richard Orjis
3:05 The Drama Hour
The Train Set By Joe Musaphia.