Saturday Morning for Saturday 4 July 2015
8:15 Tim Smit: Out of Eden
Sir Tim Smit KBE worked for ten years in the music industry as composer and producer. He is Executive Vice-Chairman and co-founder of the award-winning Eden Project near St Austell in Cornwall. Since it opened to the public in 2000, it has contributed over £1 billion to the Cornish economy, with over 16 million people visiting a former sterile pit turned into a cradle of life, containing world-class horticulture and startling architecture symbolic of human endeavour. Sir Tim is visiting Christchurch with a view to establishing an Eden in the Garden City.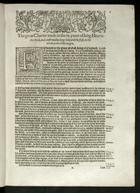 9:05 Jennifer Lees-Marshment and Dr Stephen Winter: Magna Carta 800
Jennifer Lees-Marshment is an Associate Professor at the University of Auckland, researching the relationship between politicians, government and public opinion, mainly through the field of political marketing, but more recently leadership and government. She has been awarded a £10,000 grant by the UK Government's Magna Carta Trust to create and chair New Zealand's Magna Carta 800 Committee. Dr Stephen Winter is Senior Lecturer, Department of Politics and International Relations at the University of Auckland, and lead organiser of the Magna Carta 800 lecture series. Previously a doctoral student and lecturer at the University of Oxford, his research includes the rule of law and the nature of the state.
9:40 Gil Hanly: Photographing the Rainbow Warrior
Auckland photographer Gil Hanly  has been documenting social change, including New Zealand protest movements, for nearly 40 years. She was a Greenpeace photographer at the time of the sinking of the Rainbow Warrior in Auckland Harbour 30 years ago, and comprehensively recorded the lead up to the bombing, alongside Fernando Pereira, and its aftermath.

10:05 Playing Favourites with Lance O'Sullivan
Dr Lance O'Sullivan (Te Rarawa, Ngati Hau, Ngati Maru) is a GP based in Kaitaia, Northland, and the founder of the Moko Foundation charitable trust. For his work in healthcare delivery, he has been acknowledged as a Sir Peter Blake Emerging Leader, Public Health Association Public Health Champion, Maori of the Year and, most recently, Kiwibank New Zealander of the Year. In 2014, he was named the second-most trusted New Zealander by Readers Digest. He tells his story in The Good Doctor (Penguin).
Photograph: Jane Ussher
11:05 Tewodros Melesse: sexual health and contraception in men and boys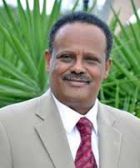 Tewodros Melesse studied economics at the Catholic University in Louvain, Belgium, and is Director-General of the International Planned Parenthood Federation, the second largest NGO in the world, which deals with sexual and reproductive health and rights in 173 countries worldwide. Born in Ethiopia and based in London, Melesse has over 25 years' experience in family planning and reproductive health, including planning, developing, monitoring, and managing large-scale development and reproductive health programmes in Africa. He has been visiting New Zealand to discuss the role of men and boys in ensuring gender equality in the realms of sexual and reproductive health, particularly in Pacific nations.

11:45 Martin Edmond: notable ex-pats
New Zealand author Dr Martin Edmond won the 2013 Prime Minister's Award for Literary Achievement in Non-Fiction and is the author of 30 publications and screenplays. He has been awarded 2015's $100,000 Michael King Writer's Fellowship, which he plans to use to research and write a biographical study of four expat New Zealanders who played notable roles in world affairs between 1876 and 2005 and yet are little-known in their home country.
Photograph: Liz Marsh
This Saturday's team:
Producer: Melanie Phipps
Producer: Mark Cubey
Wellington engineer: Brad Warrington
Auckland engineer: Tony Strong
Research by Infofind
Music played in this show
Artist: Talking Heads
Song:  (Nothing But) Flowers
Album: Naked
Label: Sire
Broadcast: 8:55
Artist: The Temptations
Song:  Lady Soul
Album: Anthology
Label: Motown
Broadcast: 10:15
Artist: Bob Marley
Song: One Love
Album: Legend
Label: Island
Broadcast: 10:30
Artist: Carly Simon
Song:  Jesse
Album: Come Upstairs
Label: Warner Bros.
Broadcast: 10:50