Saturday Morning for Saturday 11 July 2015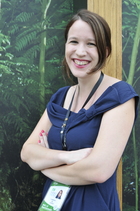 8:15 Anna Guenther
Anna Guenther is the CEO and co-founder of equity crowdfunding platform PledgeMe, which has just celebrated its third birthday.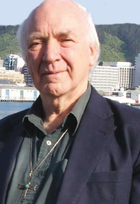 8:30 Richard Randerson
Richard Randerson has served as an industrial chaplain, inner city priest, social justice officer, royal commissioner, bishop and cathedral dean, in New Zealand, Australia, England and New York. He tells his story in Slipping the Moorings: a Memoir Weaving Faith with Justice, Ethics and Community (Matai House).
9:05 Deborah Cameron: language and gender
Deborah Cameron, Professor of Language and Communication at Oxford University, is an internationally recognised expert on issues concerning language and gender. She is the author of the 1995 book, Verbal Hygiene, and The Myth of Mars and Venus (2007), and writes a popular blog, Language: a Feminist Guide. She is visiting New Zealand as Victoria University of Wellington's 2015 Ian Gordon Fellow, and will deliver two lectures at the university: Our Tremendous Opportunity: a Look at the Hidden History of BBC English (14 July), and Sex, Lies and Stereotypes: Do We Ask the Right Questions About Language and Gender? (16 July).
9:40 Stefan Andreas Meyer
Dr. Stefan Andreas Meyer completed a PostDoctoral Fellowship at the Raman Laboratory at Victoria University of Wellington before taking up a position at the Institute for Automotive Technology, Technical University of Munich. In his spare time, he was the driving force for the last few years behind a project to design and build an open source electric car. This has now been completed, and the process is detailed at the website of his company, Blitz Conversions Limited.
10:05 Playing Favourites with Murray Gray
Murray Gray grew up in Gisborne and attended university in Wellington and Auckland. After working as a primary school teacher, and in music and film businesses, he set up Gone West Books in Titirangi, Auckland. He is the founder and programme director of the Going West Books and Writers Festival, which this year celebrates its 20th anniversary (11-13 September).
Photo: Liz March
11:05 Mary Brennan
Mary Brennan is also known as Mistress Mariah, a professional dominatrix who since 2006 has owned one of New Zealand's most successful fantasy and full-service brothels. She tells her story (with Eleanor Black) in Some Kind of Fantasy: the Amazing Life Story of New Zealand's Top Dominatrix (Bateman).
11:50 Emily McKewen
Emily McKewen is a Wellington stay-at-home mother and writer who started the Ballet is for Everyone venture when her two-year-old son decided he wanted to learn to dance.
This Saturday's team:
Producer: Mark Cubey
Auckland engineer: Brian Mahoney
Wellington engineer: Brad Warrington
Research by Infofind
Music played in this show
Artist: Ella Fitzgerald
Song:  'Round Midnight
Album: Clap Hands, Here Comes Charlie!
Label: Verve
Broadcast: 10:20
Artist: Sammy Davis, Jr.
Song:  Mr Bojangles
Album: The 1972 single, from the compilation album The Definitive Collection
Label: MGM
Broadcast: 10:30
Artist: Van Morrison
Song: Wild Children
Album: Hard Nose the Highway
Label: Polydor, 1973
Broadcast: 10:50
Artist: Mi-Sex
Song:  Computer Games
Album: The 1979 single from the album Graffiti Crimes
Label: CBS
Broadcast: 11:45