Saturday Morning for Saturday 18 July 2015
8:15 Gareth Porter: Iran and the United States
Gareth Porter is an independent investigative journalist and historian, regular contributor to Middle East Eye, and author of books on Vietnam and Southeast Asia, and last year's Manufactured Crisis: The Untold Story of the Iran Nuclear Scare (Just World Books). He has been in Vienna to observe the resolution of the nuclear and sanctions deal between Iran and the United States.

8:30 Alastair Thompson: public interest journalism
Alastair Thompson is the editor and publisher of Scoop Media, which runs the independent news source Scoop.co.nz as a free service for the public. Scoop is supported by a range of premium services and a new "Ethical Paywall" commercial licensing model which charges Scoop's professional users for access. In December last year Scoop launched Operation Chrysalis, a plan to transform Scoop into a not-for-profit news company with new ownership, leadership, governance structure and business model.
9:05 Jennifer Peedom: sherpas and Everest

Australian filmmaker Jennifer Peedom is known for her intimate portraits of people in extreme circumstances. She has made a number of documentaries on Everest; her latest, Sherpa, is screening at the New Zealand International Film Festivals in Auckland, Wellington, Christchurch, Dunedin, and other centres. Metro editor Simon Wilson will moderate a Q+A session with Jennifer Peedom and producer Bridget Ikin after the 19 July screening in Auckland, and with Bridget Ikin after the film's matinee on 20 July.
9:45 Art Crimes with Arthur Tompkins: Impression, Sunrise
Arthur Tompkins is a District Court Judge, and member of Interpol's DNA Monitoring Expert Group. He has a special interest in crimes involving artistic masterpieces, and will discuss the 1985 Yakuza-linked theft of Impression, Sunrise by Claude Monet, the 1874 painting that gave Impressionism its name.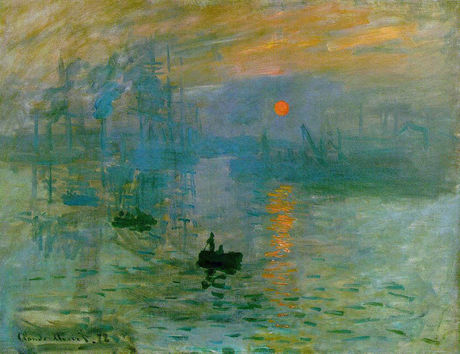 10:05 Nick Shymansky: managing Amy
Nick Shymansky was the original manager of Amy Winehouse between 1999 and 2006, and now works as senior A&R manager at Island Records. He features in Amy, the new documentary by Asif Kapadia, which chronicles the singer's rise to fame, and downfall. It is screening in Auckland, Wellington, Christchurch, Dunedin, and other centres at the New Zealand International Film Festivals.
10:35 Hamish McKeich: capital conductor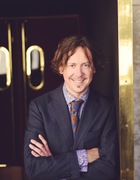 Hamish McKeich has forged an international conducting career, working regularly in Europe, Australia, and with New Zealand's major orchestras. He has given over 100 world premieres of new works, is chief conductor of the contemporary ensemble Stroma, and has worked with the New Zealand Symphony Orchestra since 2002. He will conduct the NZSO for three fully booked performances in Parliament's Banquet Hall on 25 July for Capital 150, celebrating Wellington's 150 years as New Zealand's capital city: two performances of Peter and the Wolf, bracketing Fantastic Tales, which features eight classical hits.
Photo: Tracey Valerie
11:05 Martin Howells: southern theatre and Chunuk Bair
South Island theatre director Martin Howells has worked mainly with the Court Theatre in Christchurch and the Fortune Theatre in Dunedin, where he was CEO and Artistic Director from 2000 to 2004. He is the director of a new production of Once on Chunuk Bair by Maurice Shadbolt, which is being staged at the Air Force Museum, Christchurch (29 July to 8 August), to coincide with the 100-year anniversary of the Chunuk Bair stand on the Gallipoli peninsula.
11:30 Iris Apfel: style icon

Iris Apfel came to prominence as an interior designer in 1950s New York, when she and her husband founded a company specialising in hand-woven historic textiles, and furnished nine White Houses. Today, at 93, she is admired as a fashion style icon. A new documentary about her life, Iris, by veteran filmmaker Albert Maysles (Gimme Shelter), is screening in Auckland, Wellington, Christchurch, Dunedin, and other centres at the New Zealand International Film Festivals.
11:45 Jon Baxter: painting with light
Jon Baxter is the director of Perceptual Engineering, and a pioneer of projection mapping in New Zealand. He designed the 3D interactive light show in Parliament grounds for the free Big Birthday Party on 25 July, one of the Capital 150 events. The display will also play on a loop that will run on every half hour from 5:00pm to 9:00pm on 26 and 27 July.
This Saturday's team:
Producer: Mark Cubey
Wellington engineer: Carol Jones
Auckland engineer: Tony Stamp
Christchurch engineer: Andrew Collins
Research by Infofind
Music played in this show
Artist: Pop Mechanix
Song: Jumping Out a Window
Album: The 1981 single, from the compilation album Now
Label: Failsafe
Broadcast: 9:40
Artist: Amy Winehouse
Song:  In My Bed
Album: Frank
Label: Island, 2003
Broadcast: 10:10
Artist: Amy Winehouse
Song:  Someone to Watch Over Me
Album: Frank (Super Deluxe Edition)
Label: Island, 2008
Broadcast: 10:30