Saturday Morning for Saturday 25 July 2015
8:15 Thomas Burstyn: Some Kind of Love                    
Thomas Burstyn is a Canadian filmmaker whose documentary about a Ruahine family, This Way of Life, made the 2011 Documentary long list for the Academy Awards His new film, Some Kind of Love, is screening at the New Zealand International Film Festivals in Auckland (20, 24, 29 and 30 July) and Wellington (3 and 4 August). His partner and producer, Sumner Burstyn, is a festival guest in Auckland from 24 July to 3 August and Wellington from 3 to 4 August.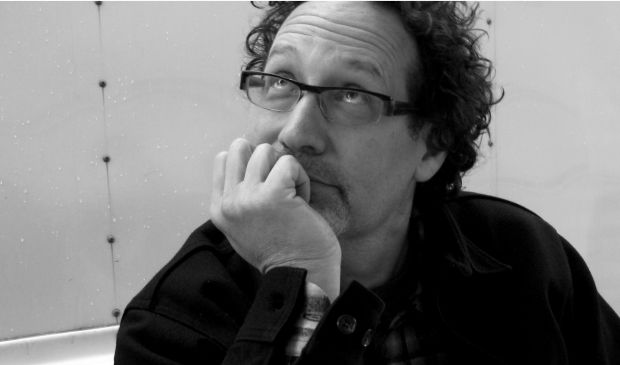 9:05 Rachel Barrowman: Maurice Gee                           
Rachel Barrowman is a biographer and historian. She is the author of Mason: The Life of R.A.K. Mason, which won the 2004 Montana New Zealand Book Award for Biography and Memoir, A Popular Vision: The Arts and the Left in New Zealand, 1930-1950, The Turnbull: A Library and Its World and Victoria University of Wellington 1899-1999, A History. In 2006 she received New Zealand's biggest literary award, the Creative New Zealand Michael King Writers' Fellowship, to research and write her latest biography, about one of New Zealand's greatest fiction writers: Maurice Gee: Life and Work (VUP, ISBN: 978-0-86473-992-6). Rachel will speak about her book at the Going West Books and Writers Festival.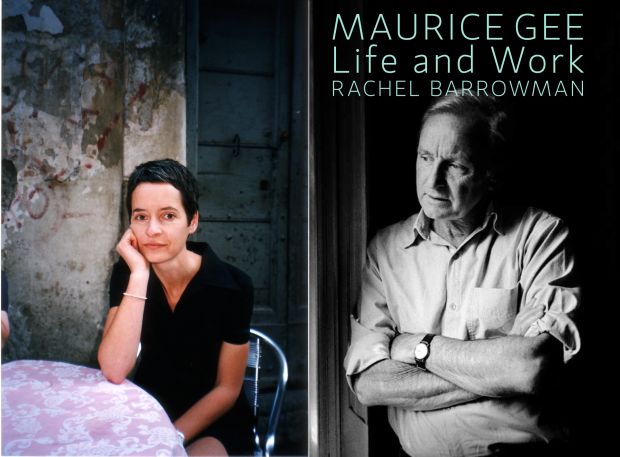 9.40 Paul Brobbel: Len Lye                                             
Paul Brobbel is Len Lye Curator at the Govett Brewster Art Gallery, Len Lye Centre which opens this weekend in New Plymouth. His role is to support the development and delivery of Len Lye exhibitions along with caring for the Len Lye Collection.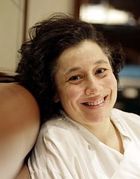 10:05 Playing Favourites with Laura Greenfield            
Laura Greenfield was the chef at London auction house Sothebys before coming to New Zealand to set up the European soul food daytime eatery Field & Green in Wellington.
11:05 Arapata Hakiwai: Viennese repatriation               
Arapata Tamati Hakiwai, of Rongowhakaata, Ngati Kahungunu, Ngāti Porou and Ngāi Tahu descent, is the Kaihautū at Te Papa Tongarewa, leading Mātauranga Māori and the museum's engagement with iwi. He manages the Repatriation Programme, responsible for the return of Maori and Moriori ancestral remains, and will continue his discussion from Saturday 11 April, focusing on the repatriation of remains from Vienna.
11:30 Finnian Galbraith: Te Reo pronunciation 
Finnian Galbraith is a 15-year-old Kapiti College student whose Year 10 school speech 'The importance of correctly pronouncing Māori words' has had over 230,000 views on YouTube. With Te Wiki o Te Reo Maori starting on Monday July 27th, he is calling for compulsory te reo classes in primary schools in New Zealand.
11:45 Children's Books with Kate de Goldi                     
New Zealand writer Kate De Goldi is the author of many books. Her new novel will be published later this year. She will discuss a fiction title, and three picture books:
Goodbye Stranger by Rebecca Stead (Text, ISBN: 9781925240320); Alpha by Isabelle Arsenault (Walker Books, ISBN: 9781406361834); Jane the Fox and Me by Fanny Britt and Isabelle Arsenault (Walker Books, ISBN: 97814063 53044) How the Sun Got to Coco's House by Bob Graham (Walker Books, ISBN: 9781406359008).
This Saturday's team:
Producer: Mark Cubey
Producer: Melanie Phipps
Wellington engineer: Brad Warrington
Auckland engineer: Jeremy Ansell
Research by Infofind
Music played in this show
Artist: Scott Joplin
Song: The Entertainer/Maple Leaf Rag
Composer: Jopllin
Time: 8.55
Artist: Elvis Presley
Song: I Need Your Love Tonight
Composer: Reichner, Wayne
Album: The Top Ten Hits
Label: RCA
Time: 10:17
Artist: Arranged by Karl Aloritias
Song: Nkosi Sikele' i Afrika (South African National Anthem)
Time: 10:30
Artist:  Rita Moreno
Song: America
Composer:Berstein/Sondheim
Album:West Side Story
Label: Columbia
Time: 10:44
Artist:  ABBA
Song: Dancing Queen
Composer: Andersson/Ulvaeus
Album: ABBA Gold
Label:Polydor
Time: 11:56