Saturday Morning for Saturday 30 May 2015

8:15 Peter Pomerantsev: Putin's Russia
Peter Pomerantsev is a senior fellow at the Legatum Institute in London, and spent nine years as a television producer in Russia. He writes for The Atlantic and the London Review of Books, and is the author of the new book, Nothing Is True and Everything Is Possible: Adventures in Modern Russia (Faber & Faber).
Photo: Eleanor Crow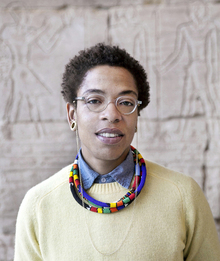 9:05 Lyric R. Cabral: countering terror
American filmmaker Lyric R. Cabral is the co-director of (T)ERROR, a behind-the-scenes documentary filmed over two years around an FBI counter-terrorism sting. It will screen at the Documentary Edge film festival in Auckland (30 May, 1 June) and Wellington (4, 12, 14 June).
9:40 Mel Goodale: echolocation and the brain

Canadian neuroscientist Dr Melvyn Goodale is Director of the Brain and Mind Institute at the University of Western Ontario where he holds the Canada Research Chair in Visual Neuroscience. His research on the brains of blind people who use echolocation to see the world around them has discovered how their brains have been rewired so that areas which are usually used for vision are repurposed to "see" with sound.

10:05 Playing Favourites with Jeremy Jones
Jeremy Jones is a musician, composer and filmmaker who runs the Auckland multi-media company Propeller Motion. He created the video for Darren Watson's song Planet Key, which was banned from broadcast during the 2014 election campaign and is now back on sale with all royalties going to Red Cross Nepal. As well as a range of commercial work, he created the Animation Nation series for the TV3 programme The Nation.

11:05 Alison Stieven-Taylor: photojournalism
Australian freelance journalist Alison Stieven-Taylor has written for a wide variety of magazines and is the author of three books. She is currently features writer for Pro Photo, the Oceanic correspondent for L'Oeil de la Photographie, and contributes to The Australian Weekend Magazine and Review. She blogs at Photo Journalism Now. She will deliver the talk What is the Future for Photojournalism? on 31 May at the Auckland Art Gallery, during the Auckland Festival of Photography (28 May to 20 June).
Photo: Tami Xiang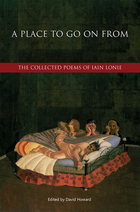 11:45 Poetry with Gregory O'Brien: Iain Lonie
Painter, poet, curator and writer Gregory O'Brien is the author of a number of books; his latest collection is Whale Years (AUP). He will discuss A Place To Go On From: the Collected Poems of Iain Lonie, edited by David Howard (Otago University Press).
This Saturday's team:
Producer: Mark Cubey
Associate producer: William Ray
Wellington engineer: William Saunders
Auckland engineer: Brian Mahoney
Research by Infofind
Music played in this show
Artist: My Morning Jacket
Song:  Get the Point
Album: The Waterfall
Label: Capitol, 2015
Broadcast: 8:50
Artist: Olivia Chaney
Song:  La Jardinera
Album: The Longest River
Label: Nonesuch, 2015
Broadcast: 8:55
Artist: Darren Watson
Song: Planet Key
Album: The 2014 single
Label: Private
Broadcast: 10:05
Artist: Bootsy Collins, George Clinton and the P-Funk Allstars
Song: The Power of Soul
Album: Power of Soul: A Tribute to Jimi Hendrix
Label: Image Entertainment, 2004
Broadcast: 10:25
Artist: Bump'n Ugly 
Song: Party Police
Album: Unreleased performance, 1991
Broadcast: 10:35
Artist: Prince 
Song: A Case of You
Album: A Tribute to Joni Mitchell
Label: Nonesuch, 2007
Broadcast: 10:50
Artist: Kevin Smith
Song: I Am the Man
Album: Unreleased performance from Braindead the Musical
Broadcast: 10:55
Artist: Leonard Cohen
Song:  Got a Little Secret
Album: Can't Forget: a Souvenir of the Grand Tour
Label: Columbia, 2015
Broadcast: 11:30