Saturday Morning for Saturday 9 May 2015

8:15 Alex Massie: UK election fallout
Alex Massie is Scotland Editor of The Spectator. He also writes for The Times and is a regular contributor to the Scottish Daily Mail. With the UK election delivering casualties in a result the polls didn't predict, he will look at the potential for Scottish nationalists to have a significant voice in opposition in a government they want no part of.
8:40 Ali Al-Ahmed: Saudi royal reshuffle

Saudi journalist Ali Al-Ahmed is director of the Institute for Gulf Affairs in Washington DC. He will discuss the international significance of the repositioning of power in Saudi Arabia, where King Salman has abandoned the traditional brother-to-brother lineage, replacing his half-brother with his American-backed nephew Mohammed bin Nayef as crown prince, and elevating his youngest son to deputy crown prince.
9:05 Jack Baker: VE Day
Jack Baker was in London on 7 May 1945 as a member of the New Zealand defence forces, when the war with Germany was declared over.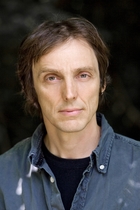 9:15 Philip Ball: invisibility and curiosity
Science writer Philip Ball was editor for Nature magazine for over 20 years, and is the author of a number of books, including Curiosity: How Science Became Interested in Everything (2013, Vintage), Serving the Reich: The Struggle for the Soul of Physics Under Hitler (2014, Vintage), and Invisibility: the Dangerous Allure of the Unseen (Bodley Head). He will visit New Zealand for three events at the 2015 Auckland Writers Festival (13-17 May), and give two Royal Society of New Zealand talks: Bright Earth: the Invention of Colour (21 May, Wellington), and Invisibility: a Cultural History (22 May, Christchurch)
Photo: Richard Haughton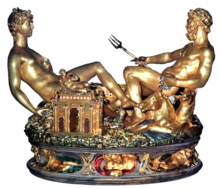 9:45 Art Crime with Arthur Tompkins: Cellini Salt Cellar
Arthur Tompkins is a District Court Judge, and member of Interpol's DNA Monitoring Expert Group. He has a special interest in crimes involving artistic masterpieces, and will discuss the 2003 theft of the Cellini Salt Cellar, a part-enamelled gold table sculpture completed in 1543 for Francis I of France by Benvenuto Cellini.
Photo: Jerzy Strzelecki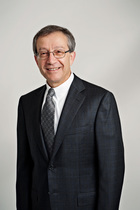 10:05 Playing Favourites with Girol Karacaoglu
Dr Girol Karacaoglu has worked at The Treasury since 2012, where he is now Chief Economist and Deputy Secretary, Macroenomic, International and Economic Research.
11:05 David Mitchell
David Mitchell is the author of six novels, two of which have been shortlisted for the Booker Prize. He lived and taught in Japan for many years, and now lives in Ireland. His most recent novel is The Bone Clocks (2014, Sceptre), and with his wife Keiko Yoshida he translated The Reason I Jump (2013, Hachette), written at the age of 13 by autistic child Naoki Higishida. David Mitchell will visit New Zealand for the 2015 Auckland Writers Festival (13-17 May), holding a (sold-out) workshop and speaking at two events, before heading south for a WORD Christchurch Autumn Season event (17 May). (During the interview, Kim and David discussed the poem Lying in a Hammock at William Duffy's Farm in Pine Island, Minnesota by James Wright, from his collection The Branch Will Not Break.)
11:40 Phil Manning

Palaeontologist and writer Dr Phil Manning is Professor of Natural History at the University of Manchester and Director of the Interdisciplinary Centre of Ancient Life, and blogs at Dinosaur CSI. He and his team used scanning equipment normally used on space shuttles at NASA to examine the mummified remains of a 67-million-year-old hadrosaur, "Dakota", and he will speak about this at a series of public talks for Museums Aotearoa and the Royal Society of New Zealand, in Christchurch (11 May), Wellington (12 May), and Napier (13 May). He is also keynote speaker at MA15: Communicating Culture, the Museums Aotearoa conference in Dunedin (6-8 May).
This Saturday's team:
Producer: Mark Cubey
Associate producer: Melanie Phipps
Wellington engineer: Lianne Smith
Dunedin studio: Martin Balch
Research by Infofind
Music played in this show
Artist: Adnan Yavuzer
Song: Dönülmez Akşamın Ufkundayız
Composer: Münir Nurettin Selçuk
Album: Volunteers – Our Song
Broadcast: 10:15
Artist: Bob Dylan
Song: Like a Rolling Stone
Album: Highway 61 Revisited
Label: Columbia,1965
Broadcast:10:25
Artist: Julio Iglesias
Song: Caruso
Album: Crazy
Label: Columbia, 1994
Broadcast:10:35
Artist: Charles Aznavour
Song: Il Faut Savoir
Album: Charles Aznavour: Ses Plus Grands Succes
Label: EMI, 2002
Broadcast:10:55