Saturday Morning for Saturday 2 May 2015
8:15 David Nutt: reinvestigating psychedelics
David Nutt is the chair of DrugScience. the only completely independent, science-led drugs charity in the UK, and the Edmund J Safra Professor of Neuropsychopharmacology and Head of the Department of Neuropsychopharmacology and Molecular Imaging at Imperial College London. Amongst other work, his team are the first in the world to scan the brains of volunteers under the influence of LSD.
8:45 Michael Fletcher: Baltimore, race and class
Michael Fletcher is National Economics Correspondent for The Washington Post, and has lived in Baltimore for over 30 years, describing it as two cities shoe-horned into one. He has served as a White House correspondent, covering both the Obama and Bush administrations, and also writes about education and race relations, and will discuss Baltimore's extreme socio-economic inequalities, and the recent riots.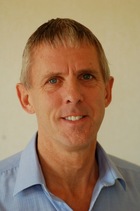 9:05 Lance Price: Narendra Modi's India
Lance Price was a BBC political correspondent for many years, worked at 10 Downing Street as deputy to Alistair Campbell, and was the Labour Party's Director of Communications during 2000 and 2001. He has returned to journalism, and is the author of The Modi Effect: Inside Narenda Modi's Campaign to Transform India (Hodder & Stoughton).
10:05 Helen Macdonald: raptor rapture
Helen Macdonald is an affiliate of the Department of History and Philosophy of Science at the University of Cambridge. Her work as a professional falconer, and in raptor research and conservation projects across Eurasia, informed the writing of her best-selling and award-winning book, H is for Hawk (Vintage). She will visit New Zealand to speak at the 2015 Auckland Writers Festival (on 16 May), the Dunedin Writers Festival (on 8 May), and a WORD  Christchurch Autumn Season event (12 May).
Photo: Marzena Pogorzaly
11:05 Stephen O'Brien: animals, genes and disease
Dr Stephen O'Brien is Chief Scientific Officer at St Petersburg University, head of the Genome 10K project to sequence the genomes of 10,000 invertebrates, and author of the 2003 book Tears of the Cheetah and Other Tales From the Genetic Frontier (St. Martin's Griffin). He is visiting New Zealand for the Allan Wilson Centre 2015 International Lecture Series, giving the talk, A Moving Landscape of Wildlife Genetics.
11:45 Poetry with Gregory O'Brien: John Dennison and Roger Horrocks
Painter, poet, curator and writer Gregory O'Brien is the author of a number of books, most recently the poetry collection Whale Years (AUP). He will discuss two new collections, Otherwise by John Dennison (AUP), and Song of the Ghost in the Machine by Roger Horrocks (VUP). (The recording of John Dennison reading his poem Lone Kauri (Reprise) is from the Best NZ Poems 2014 website.)
This Saturday's team:
Producer: Mark Cubey
Associate producer: Melanie Phipps
Wellington engineer: Carol Jones
Research by Infofind
Music played in this show
Artist: Nina Simone
Song: Baltimore
Album: Baltimore
Label: CTI, 1978
Broadcast: 9:05
Artist: Don McGlashan
Song: On My Way To You
Album: Lucky Stars
Label: Private, 2015
Broadcast: 10:05
Artist: The Mountain Goats
Song: Heel Turn 2
Album: Beat the Champ
Label: Remote Control Records, 2015
Broadcast: 10:50
Artist: Ben E. King
Song: Spanish Harlem
Album: Atlantic R&B 1957-1960
Label: Atlantic
Broadcast: 10:55
Artist: Anthonie Tonnon
Song:  Water Underground
Album: Successor
Label: Canape King, 2015
Broadcast: 11:35