Saturday Morning for Saturday 16 August 2014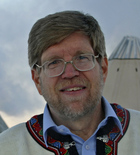 8:15 David Carlson
Dr David Carlson is Director of the World Climate Research Programme in Geneva, and an oceanographer who researches climate predictability and human impact on future climate. He will visit New Zealand to speak at World Science Week New Zealand, an interrelated series of international science summits in Auckland from 25 August to 3 September.
8:40 Dave Butler
Dr David Butler has worked in conservation for more than 20 years, first for the New Zealand Department of Conservation including heading up one of its first mainland island projects, and more recently as a self-employed consultant focused on bird conservation and the management of pest animals, particularly in the South Pacific. He also chairs the board overseeing one of the larger sanctuaries near Nelson. With Tony Lindsay and Janet Hunt, he has written Paradise Saved (Random House NZ, ISBN: 9781869796860), the history of New Zealand's wildlife sanctuaries.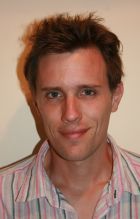 9:05 Alex Monro
Alexander Monro has written widely on historic and contemporary China. His first book is The Paper Trail: An Unexpected History of the World's Greatest Invention (Allen Lane, 978-1-846-14189-8).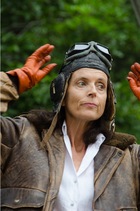 10:05 Playing Favourites with Rhona Fraser
Rhona Fraser is the producer of small scale, intimate opera productions in Days Bay, Wellington. Her latest production, directed by Sara Brodie, is Der Rosenkavalier by Richard Strauss, commemorating the 150th anniversary of the composer's birth. It will be performed at the new hall at Wellesley College, on 21, 23 and 24 August.
11:05 Nikolas Rose

Nikolas Rose is Professor of Sociology at King's College, London. His current research concerns biological and genetic psychiatry and behavioural neuroscience, and its social, ethical, cultural and legal implications. He is visiting New Zealand to deliver the keynote address, Making Us Resilient: Responsible Citizens for Uncertain Times, at the Competing Responsibilities conference at Victoria University of Wellington, co-hosted by the University of Auckland (15-17 August). He will also deliver a public lecture in Auckland on the topic of Mental Life in the Metropolis: Urban Brains, Urban Lives and the Embodiment of Urbanicity (20 August).
11:45 Art Crime with Arthur Tompkins
Arthur Tompkins is a District Court Judge, and member of Interpol's DNA Monitoring Expert Group. He has a special interest in crimes involving artistic masterpieces, and will discuss the theft of Portrait of Wally, the 1912 oil painting by Austrian painter Egon Schiele.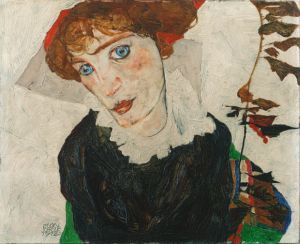 Music played during the programme
Details of tracks and artists will be listed on the Playlist section of this page shortly following broadcast.
This Saturday's team
Producer: Mark Cubey
Wellington engineer: Carol Jones
Nelson enginerer: Alison Hossain
Research by Anne Buchanan, Infofind
Music played in this show
Playlist
The Corries: Will Ye Go Lassie Go (The Wild Mountain Thyme)
From the 1969 album: In Concert
(BGO)
Played at around 10:20
Kiri Te Kanawa with the London Philharmonic Orchestra conducted by John Pritchard:
O Mio Babbino Caro, from Gianni Schicchi
From the 1990 compilation album: Puccini Greatest Hits
(CBS)
Played at around 10:30
Elisabeth Schwarzkopf with the London Symphony Orchestra, conducted by George Szell: Morgen!, Op. 2, No. 4
The 1969 recording from the album: Richard Strauss - Vier Letzte Lieder
(EMI)
Played at around 10:40
Kiri Te Kanawa, Anne Sofie von Otter and Barbrara Hendricks with the Staatskapelle Dresden, conducted by Bernard Haitink: Marie Therese, from Act III of Der Rosenkavalier
From the 1991 album: Richard Strauss - Der Rosenkavalier
(EMI Classics)
Played at around 10:50