Climate
From Our Changing World
Join geologists and glaciologists as they drill deep into sediment or ice to study past climates and learn about the implications of today's climate change for the future.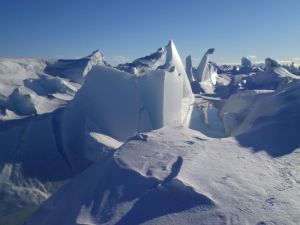 A collection of Our Changing World stories about Antarctica.
Gallery
More about Antarctica on Radio New Zealand
Pole To Pole
A three-part documentary series marking the International Polar Year 2007-2008.
Nine to Noon in Antarctica
Kathryn Ryan visits Scott Base and meets scientists researching climate change.