Navigation for Our Changing World in Antarctica
Our Changing World in Antarctica
Our Changing World in Antarctica
Emperor and Adelie penguins inspecting their human visitors (V.Meduna)

Emperor penguins the edge of the frozen continent (R. McPhail)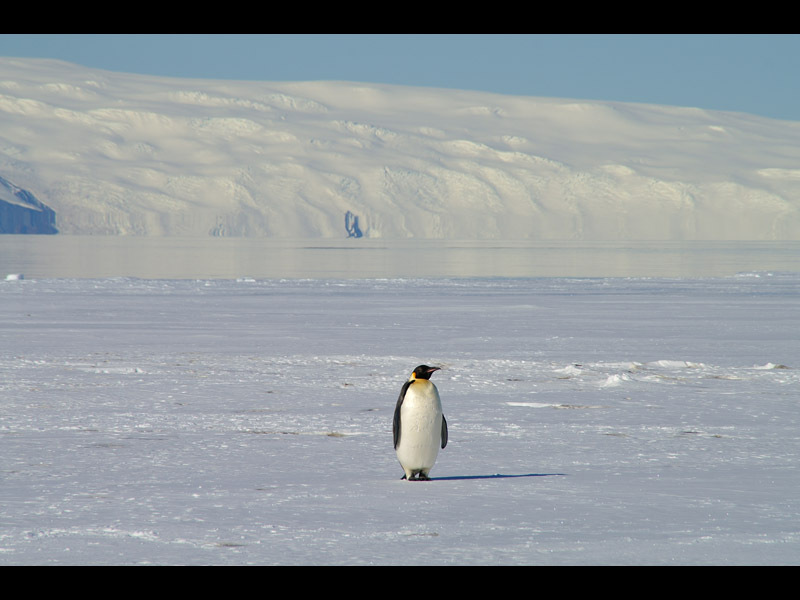 Lone emperor penguin (V. Meduna)
Algae growing on the underside of sea ice (A. Ballance)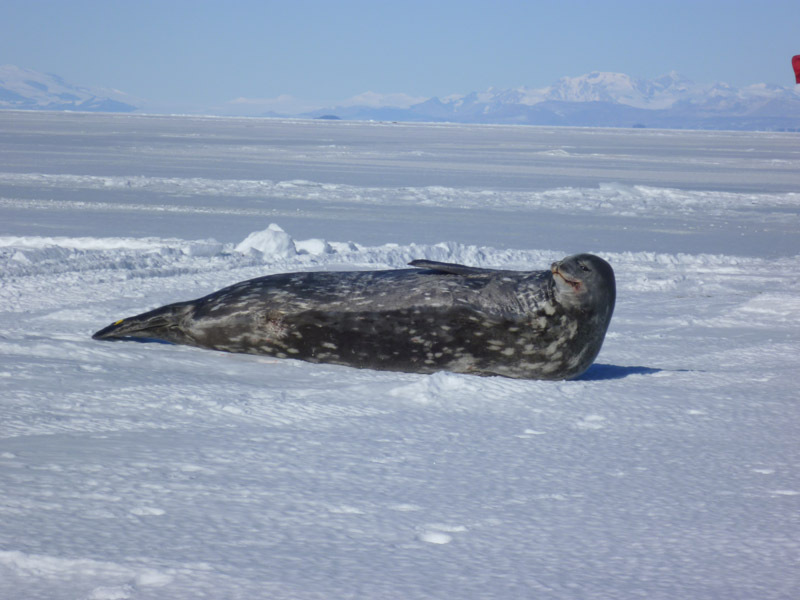 Weddell seal (A. Ballance)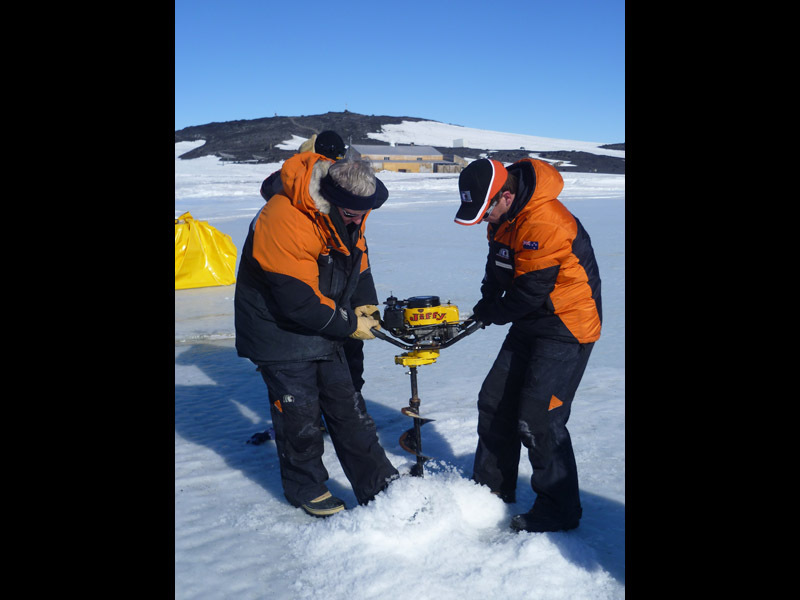 Ken Ryan and Andrew Martin drilling into sea ice near Cape Evans to study algae on the underside of the ice (A. Ballance)
Andrew Martin and Ken Ryan talk with Radio New Zealand producer Alison Ballance (J. Dodgshun)
Andrew Martin holds a CTS probe about to be lowered through a hole in the sea ice (A. Ballance)
Ken Ryan holds an ice core with algae on bottom, Mt Erebus behind (A Ballance)

ANDRILL's 40-tonne drill rig. (V. Meduna)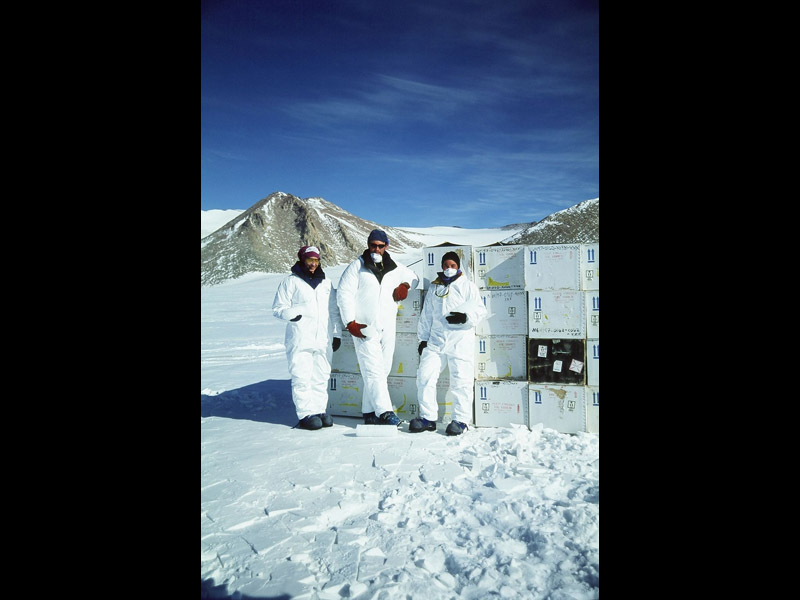 Glaciologist have to work in protective gear to avoid contaminating ice cores (V. Meduna)
A well-deserved break for the ice-core team. (V. Meduna)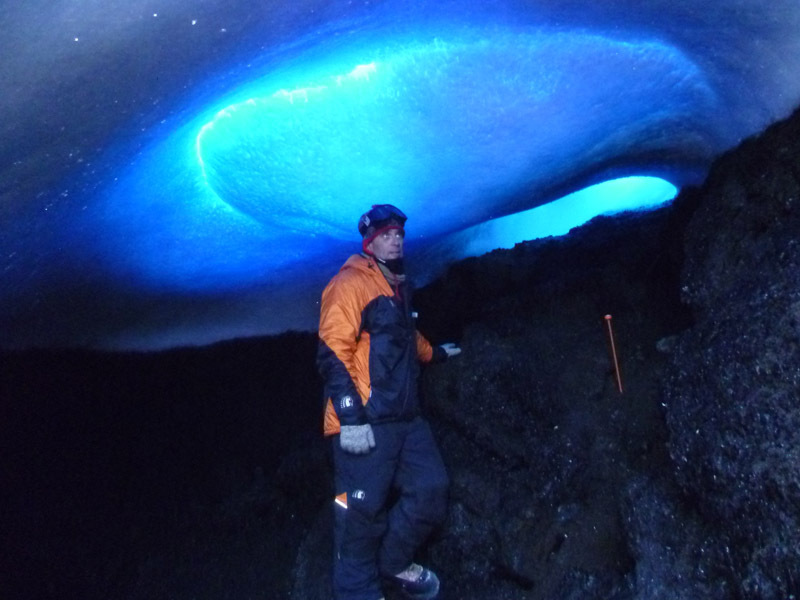 Microbiologist Craig Cary inside the Blue Dome Cave on the upper slopes of Mount Erebus, looking for extremophile microbes (A. Ballance)
Geologist Mark Quigley with rock showing scratches from glacial ice, Keyhole, southern Dry Valleys (A. Ballance)
Kurt Joy holds a dried-out bacterial mat, the Keyhole, southern Dry Valleys (A. Ballance)
Jonathon Banks with a mummified crabeater seal in Antarctica's southern Dry Valleys (A. Ballance)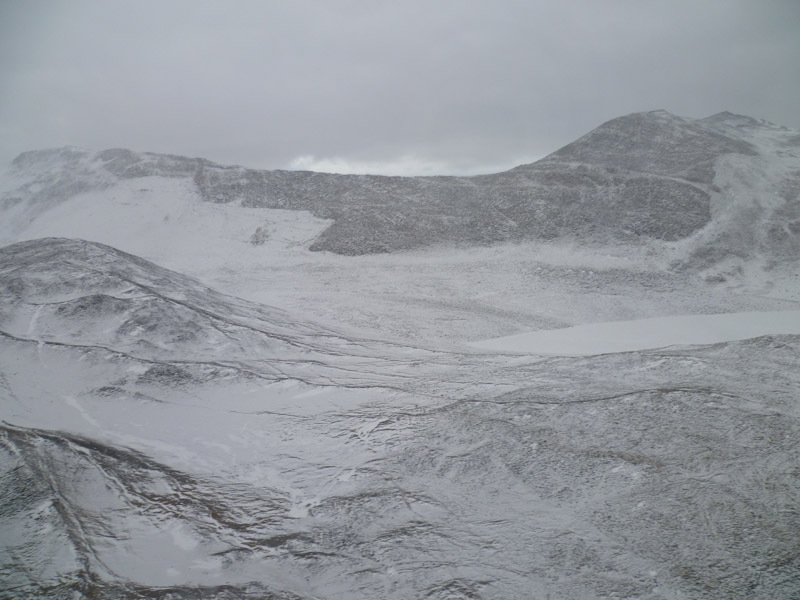 The southern Dry Valleys a few hours after a snow fall - just a few hours later the snow had sublimated and disappeared (A. Ballance).
Cliff Atkins and Jane Chewings investigated the amount of dust falling on sea ice in McMurdo Sound (A. Ballance)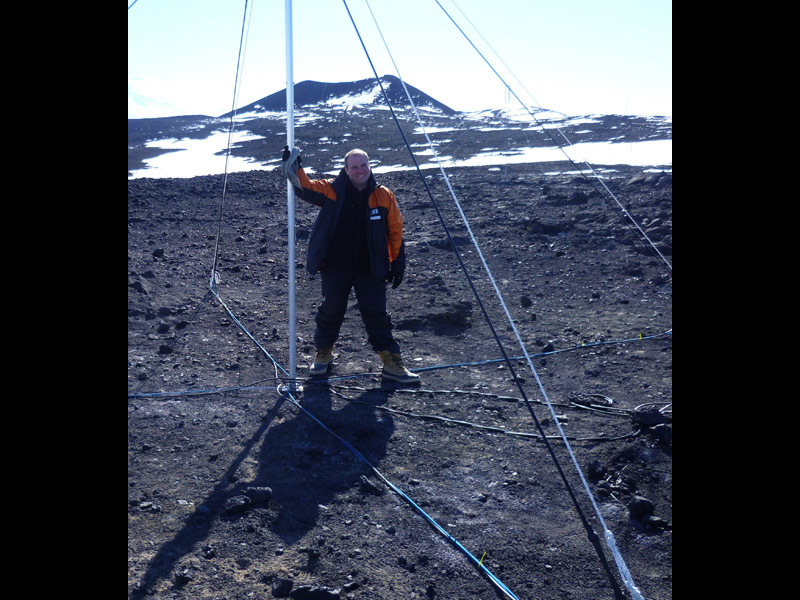 Physicist Craig Rodgers next to aerials at Arrival Heights that record solar flares and global lightning (A. Ballance)

Tim Haskell is a physicist studying the properties of sea ice and he has spent more than 1000 days in the field in Antarctica (A. Ballance).
Radio New Zealand producer Alison Ballance outside Shackleton's Nimrod Hut at Cape Royds which has been painstakingly restored (A. Ballance)

Inside Scott's Discovery hut (V. Meduna)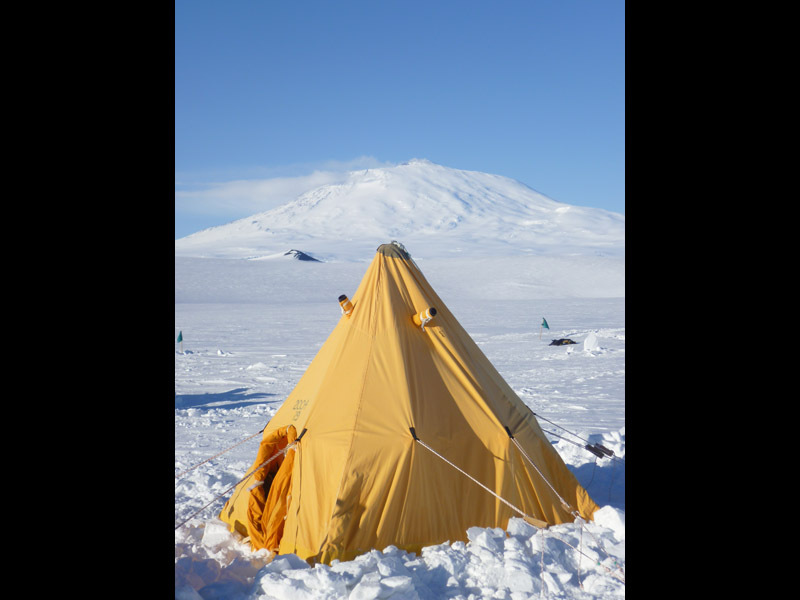 A Scott polar tent at the field training camp on the sea ice, with Mt Erebus behind (A. Ballance)
Shackleton's Nimrod hut at Cape Royds (V. Meduna)
Survivors of Scott's expedition erected this cross on Observation Hill in memory of those who died on their return journey from the South Pole (V. Meduna)

Flags mark a safe route to travel across the sea ice (V. Meduna)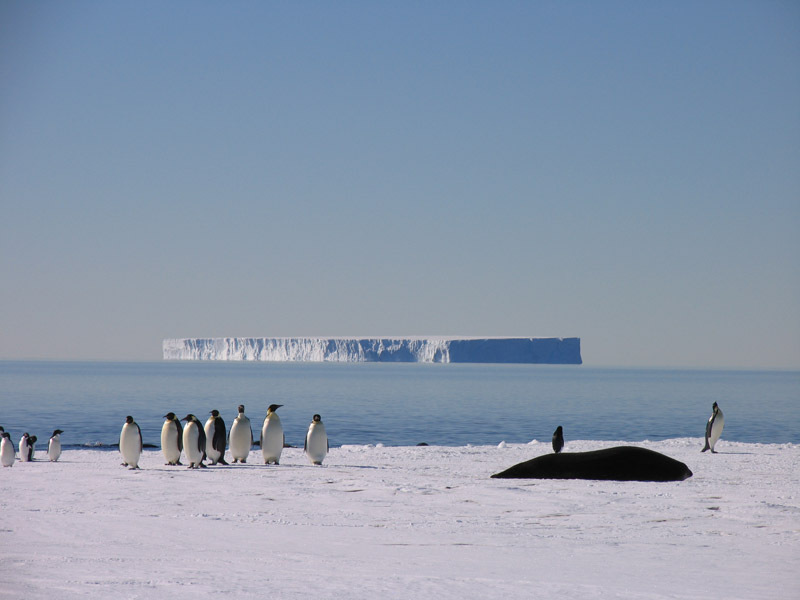 Emperor and Adelie penguins and a Weddell seal at the edge of the sea ice (V. Meduna)
A survival camp at the foot of Mt Erebus (V. Meduna)
Departure terminal in Antarctica (V. Meduna)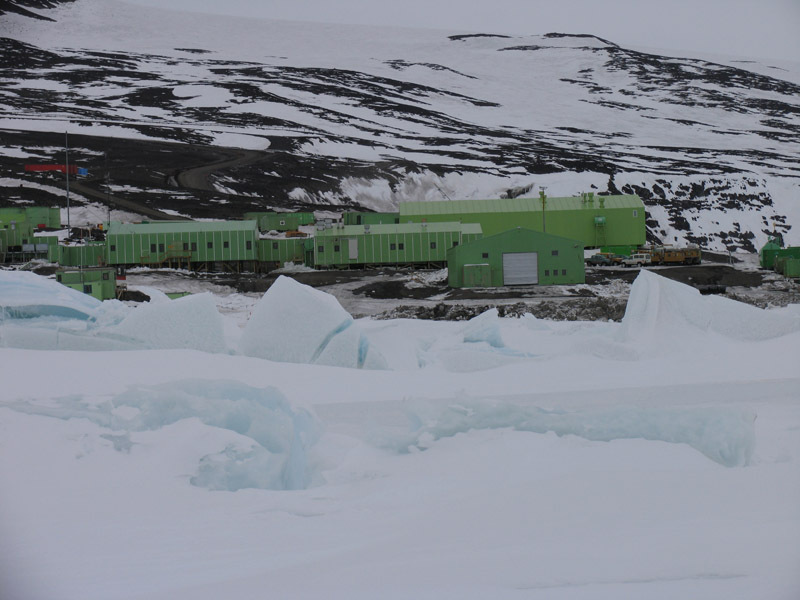 New Zealand's Scott Base in McMurdo Sound, Antarctica (V. Meduna)

The frozen surface of Lake Vanda in the Dry Valleys (V. Meduna)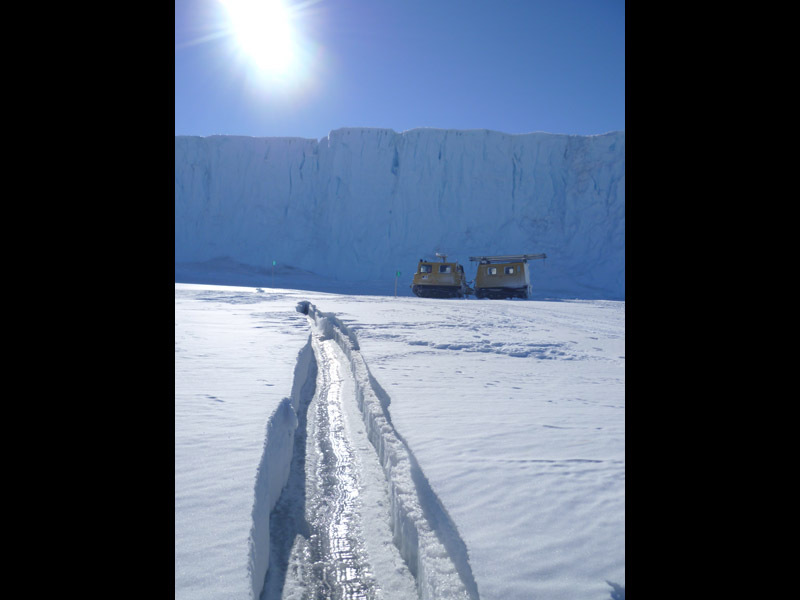 A Hagglund driving past a glacier tongue and looking for a safe route around a developing crack in the sea ice (A. Ballance)
The images in this gallery are used with permission and are subject to copyright conditions.