Nine To Noon for Tuesday 9 December 2014
09:05 China asks NZ to help extradite corrupt officials
China's crack down on allegedly corrupt officials who have fled overseas continues, with a direct request for an extradition treaty with New Zealand. Bernard Keane is an Australian journalist with Crikey.com.
09:05 Amnesty International concerned over China's corruption crackdown
Grant Bayldon is the Executive Director of Amnesty International in New Zealand.
09:20 The rise of the provincial rugby stadium
We look at why some provincial stadiums like Taranaki and Hawkes Bay are bucking the trend and getting near sell out crowds to this years national rugby matches. While Auckland, Wellington, Otago and Hamilton have lost thousands, leaving TV rugby viewers watching games in huge stadiums with just a scatttering of fans, amongst thousands of empty seats.
Geoff Hitchcock is the Commercial Manager for the Taranaki Rugby Union; and UK Based consultant, Mark Bradley whose company the Fan Experience Group advised Taranaki on how it could boost numbers to the stadium.
09:30 Australian doctors are being encouraged to give up a day's pay to help fight Ebola
The Twice the Doctor Foundation has launched a D-day for Ebola campaign to get doctors and other health professionals to give up a day's pay to help doctors in Africa fight the disease. It says a day's pay from an Australian doctor can fund an African doctor for one month, or a nurse for six months.
Dennis Crimmins, Neurologist, Twice the Doctor Director.
09:45 US correspondent Luiza Savage
10:06 Otto Penzler of New York's The Mysterious Bookshop
Otto Penzler of New York's famous Mysterious Bookshop is regarded as the world's foremost authority on crime, mystery and suspense fiction. After opening the store in 1973 he went on to found the publishing company Mysterious Books, which gave many now famous crime writers their first publishing deal.
He has an encyclopaedic knowledge of crime and suspense writing. His latest anthology is Death Sentences: stories of deathly books, murderous booksellers and lethal literature from the world's best crime writers.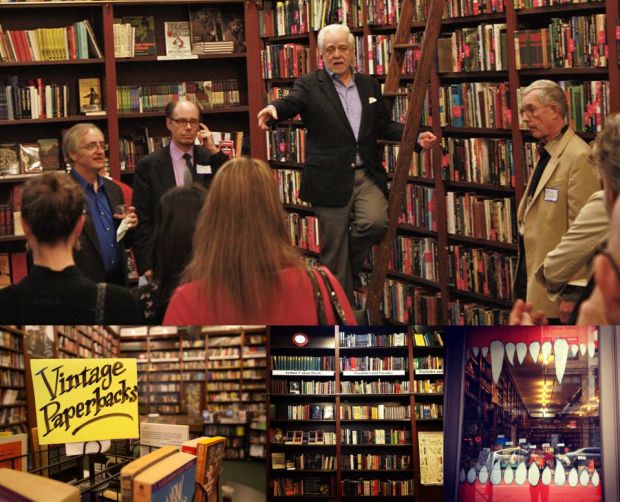 10:30 Book Review: 'Waiting for Doggo' by Mark Mills
Reviewed by Elisabeth Easther
10:45 The Reading: 'Touchstones' by James McNeish
A memoir that is at once a self-portrait, a hymn to a vanishing New Zealand and a record of his meetings with people who influence his life and help make him the writer he becomes. All are larger than life. Some of them, like the author's mysterious Maori aunt, are good enough to bottle (2 of 15, RNZ)
11:05 Business commentator Rod Oram
Rod Oram discusses economic issues affecting Antarctica including how the Treaty is working, and the pressures building on it and the rapid rise of the commercial krill fishery in Antarctic waters, and what impact that might be having on the whales at the top of the food chain and the animals in between.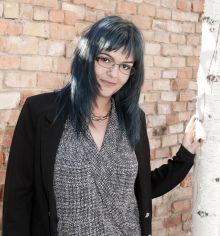 11:30 Linda Tirado on living in poverty in a wealthy world
Linda Tirado knows from experience what it is to be poor in bootstraps America. She was working two jobs, as a food-service worker in a chain restaurant and a voting rights activist at a non-profit organisation, while caring for two children and a husband who struggled to readjust to civilian life after his last tour in Iraq. In 2013, Linda Tirado wrote an essay on the everyday realities of poverty, she posted the piece online and it was read and shared around the world – it went viral. She's now written a book, Hand to Mouth which is an insider account of being poor in the world's richest nation. She looks at how ordinary people fall or are born into the poverty trap, explains why the poor don't always behave in the way the middle classes think they should, and makes an urgent call for us all to understand and meet the challenges they face.
11:45 Media commentator Gavin Ellis
Gavin Ellis discusses Judith Collins the columnist and the 2014 NZ media ownership report produced by the Centre for Journalism, Media and Democracy at AUT.