Nine To Noon for Wednesday 10 December 2014
09:05 Fall-out from CIA torture report
Senior Staff Attorney for the National Security Project of the American Civil Liberties Union, Marcellene Hearn, discusses the potential domestic, political, and global fall-out from the Senate Intelligence Committee report into CIA torture of detainees - and whether the Committee's claim that such events will never happen again is likely to be accurate.
09:15 Fonterra slashes payout to farmers
Fonterra has cut its forecast milk payout to farmers, slashing nearly six billion dollars out of the economy. Andrew Hoggard is Federated Farmers Dairy Chairman.
09:30 Two new anti-violence manuals launched aimed at services for Maori
Two new manuals on best practice anti-violence programmes for Maori have been launched, but they're expected to be of interest to other groups as well. The co-chair of the Te Kupenga - the National Network of Stopping Violence - Takurua Tawera speaks to Kathryn Ryan about what they most successful programmes have.
09:45 Australia correspondent Peter Munro
Prime Minister Tony Abbott's popularity plummeted in a new poll, Australia has been declared the worst-performing developed nation in terms of climate change action.
10:05 The Underground Girls Of Kabul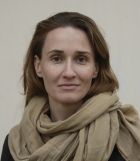 Jenny Nordberg is the the author of The Underground Girls Of Kabul, which uncovers the hidden true story of Afghan girls masquerading as boys, for safety, freedom and even social status. She lives in New York City and is also a writer and producer of long-form television Jenny Nordberg is currently the U.S. and Foreign Affairs Columnist for Swedish national newspaper Svenska Dagbladet, and has written for The New York Times. As a producer, she has reported on a wide range of domestic and international topics, from Iraqi refugees and Pakistan's nuclear proliferation, to global economics and effects of the financial crisis throughout Eastern Europe. She has a B.A. in law and journalism from Stockholm University, and an M.S. from Columbia University's Graduate School of Journalism.
10:35 Book review: 'Germany: The Memories of a Nation' by Neil MacGregor
Reviewed by Geoff Robinson. Published by Allen Lane, RRP $60.00
10:45 The Reading: 'Touchstones' by James McNeish
A memoir that is at once a self-portrait, a hymn to a vanishing New Zealand and a record of his meetings with people who influence his life and help make him the writer he becomes. All are larger than life. Some of them, like the author's mysterious Maori aunt, are good enough to bottle (3 of 15, RNZ)
11:05 Marty Duda's artist of the week: Mark Kozelek
Mark Kozelek is an American singer/songwriter known for his intense, highly personal songs. He began recording in the 1990s with his band, Red House Painters. He later went on to release a solo album full of surprisingly introspective versions of AC/DC song before forming his current band Sun Kil Moon. Their latest album, 'Benji', is being hailed as his best work to date. Mark Kozelek has just topped off a very busy year by releasing an album of Christmas carols.
1. Summer Days – Red House Painters taken from 1995 album, 'Ocean Beach' (4AD)
2. Bad Boy Boogie – Mark Kozelek taken from 2001 album, 'What's Next To The Moon' (Badman)
3. Truck Driver – Sun Kil Moon taken from 2014 album, 'Benji' (Caldo Verde)
4. Do You Hear What I Hear – Mark Kozelek taken from 2014 album, 'Sings Christmas Carols' (Caldo Verde)
11:30 Legal commentator Robert Lithgow
Robert Lithgow discusses the questions raised and lessons learned from Phillip Smith's escape.
11:45 Science commentator Siouxsie Wells
Siouxsie discusses the HPV vaccination and why, in her view, the strategy of only vaccinating girls is the wrong one.
Music played in this show
Artist: Andrew Keoghan
Song: Better Company
Composer: Keoghan
Album: forthcoming 2014 Album
Label: NZ ON AIR
Time: 09:49
Artist: Amy LaVere
Song: That Beat
Composer: LaVere
Album: Anchors and Anvils
Label: ARCHER
Time: 10:08
Artist: Johnny Cash
Song: The Man Comes Around
Composer: Cash
Album: American 4; The Man Comes Around
Label: AMERICAN
Time: 10:34
Artist: The Gladeyes
Song: One Million Kisses
Composer:
Album: The Complete Prospect Palace Practice Tapes  
Label: Independent
Time: 10:46