Afternoons with Jesse Mulligan for Tuesday 2 June 2015
1:10 Your Song
Pauline Grogan - Can You Feel The Love Tonight by Elton John
1:20 The Critics
TV: Television reviewer Irene Gardiner reflects on the end of Cambell Live and the debut of two new shows on TV3 - the launch of the latest season of Dancing With The Stars and Westside, the prequel series for Outrageous Fortune
Music: Colin Morris has new albums from Leonard Cohen and Boz Scaggs
Books: Wendyl Nissen reviews It's What I Do, the memoir of war photographer Lynsey Addario.
Web: Ben Gracewood looks at a fake scientific article intended to show up dodgy science reporting, story of the founder of the online drug marketplace The Silk Road. Finally, Ben discusses the latest "performance' from unpredictable actor Shia La Beouf.
2:10 Hawaiian Haka - Seamus Fitzgerald
It's a haka, but one with different Pacific flavour. Hawaiian students, from Kahuku High School, performed their own version of the haka at this year's graduation ceremony. The song was written by expat New Zealander Seamus Fitzgerald, whose son goes to the school.
2:20  Muay Thai in New Zealand - Leon Rose
Auckland photographer, Leon Rose, has spent ten years looking at Muay Thai boxing in New Zealand. He's just released a book about it, called Live, Train, Fight Like Thai.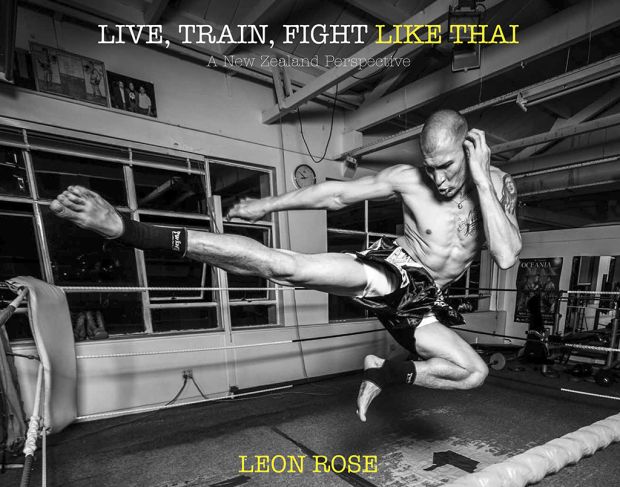 2:30 NZ Reading
People's Homes by Breton Dukes from his collection Bird North and other stories.
2:45 Feature album
Touch by the Eurythmics - 1983
3:10 Feature interview
Brian Grazer is an Oscar winning producer and one of Hollywood's most successful players. His CV includes films like Splash, The DaVinci Code, A Beautiful Mind, Apollo 13 as well as big TV hits like this year's Empire. He says the key to his success can be summed up in one word: Curiosity.
Christine and Richard Amery have travelled the world staying in other people's home. It's not about saving money though, Christine and Richard say home exchanges are a brilliant way to travel without missing out on any of the comforts of home. 
3:35 Science and environment stories
Stories from Our Changing World.
3:45 The Panel Pre-Show
What the world's talking about with Jim Mora, Noelle McCarthy and our panelists, Sally Wenley and Neil Miller.
MUSIC DETAILS:
Tuesday June 2  
YOUR SONG: 
ARTIST:    Elton John
TITLE:        Can You Feel The Love Tonight
COMP:       Elton John
ALBUM:     The Lion King: Original Soundtrack
LABEL:      WALT DISNEY 477 177
THE CRITICS:
ARTIST:    Boz Scaggs
TITLE:        I'm A Fool To Care
COMP:       Boz Scaggs
ALBUM:     A Fool To Care
LABEL:      ATLANTIC PROMBOZ
ARTIST:    Leonard Cohen
TITLE:        Can't Forget
COMP:       Leonard Cohen
ALBUM:     Can't Forget: The Grand Tour
LABEL:      SONY 88875068262
FEATURE ALBUM:
ARTIST:    Eurythmics
TITLE:        Who's That Girl
COMP:       Lennox, Stewart
ALBUM:     Ultimate Collection
LABEL:      Sony 748412
ARTIST:    Eurythmics
TITLE:        Right By Your Side
COMP:       Lennox, Stewart
ALBUM:     Ultimate Collection
LABEL:      Sony 748412
ARTIST:    Eurythmics
TITLE:        Here Comes The Rain Again
COMP:       Lennox, Stewart
ALBUM:     Ultimate Collection
LABEL:      Sony 748412
THE PANEL:
ARTIST:    Mormon Tabernacle Choir
TITLE:        Onward Christian Soldiers
COMP:       Baring-Gould, Sullivan
ALBUM:     Onward Christian Soldiers
LABEL:      iTunes