Afternoons with Jesse Mulligan for Friday 29 May 2015
1:10 Your Song
Dust My Broom by Elmore James.  Chosen by David Cowe.   
1:20 NZ Live - Luke Thompson
Tauranga-based singer songwriter Luke Thompson plays songs from his new EP "Strum, Strum"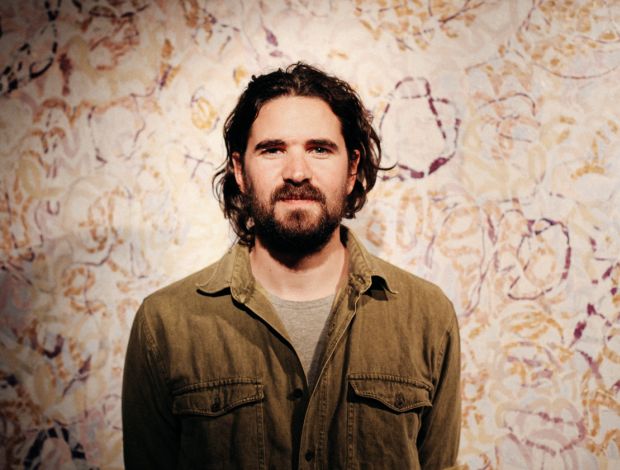 2:10 Redzone tool shed rescue mission - Billy Wilson
A Christchurch painter and artist is saving tool sheds from the residential redzone in Christchurch, restoring and painting them in abstract designs.  The state houses to which they belonged have all been demolished but these sheds are set for a new life.
2:20  The Accidental Berliner - Lisa Thomson
We hear the story of Tony Forster; a New Zealander who was one of the first to cross through Checkpoint Charlie the night the Berlin Wall started coming down.
2:30 NZ Reading - Beyond The Reef
Simone hopes a day with Pascal on the water fishing will calm her fears but out beyond the reef it is anything but calm. 
2:45 Feature album
How Big, How Blue, How Beautiful.  Florence And The Machine.  
3:10 Food, Wine and Movies
1 - Fresh Fast Food - Geoff Scott. 
Geoff shares his recipe for Slow-cooked Ossobuco
2 - Weekend Wine - Yvonne Lorkin. 
Yvonne's wine recommendations
CHEAP AND CHEERFUL
Sacred Hill Orange Label HB Chardonnay 2014 $11.90 (on special)
It smells like a custard square, creamy, lemony and has hints of coconut.  To drink, it's tangy, tropical and has a splash of grapefruity goodness on the finish.  It's got lovely length of flavour and is a real crowd-pleaser.
MID PRICE MAGIC
Vidal Reserve Chardonnay 2014 $19
I love the scent of  roasted nectarine, cinnamon, caramel and grapefruit, but I love the way it tastes more!  Juicy, succulent stonefruit merge with light, almond meal and spicy citrus flavours are injected with crisp acidity to create a deliciously light and beautifully balanced chardonnay.  Yum-o-rama.  
TREAT YOURSELF
Mills Reef Elspeth Trust Vineyard Gimblett Gravels Cabernet Sauvignon 2013 $49
Wow!  Where to start with the aromatics?  It's just got EVERYTHING a cabernet sauvignon fan could ever want.  Fragrant fruit wood smoke, dense, concentrated berries, dark chocolate, hints of menthol, pepper, violets, graphite and dried bouquet garni herbs.  It's rich, robust and warming to drink, comforting yet challenging at the same time, velvety yet with just right amount of chew - it's gorgeous.
3 - Movie Review - Sarah McMullan. 
3:45 The Panel Pre-Show
What the world is talking about.  With Jim Mora, Julie Moffett, Garry Moore and Max Ritchie.
MUSIC DETAILS
Friday MAY 29   
YOUR SONG: 
ARTIST:  Elmore James
TITLE:    Dust My Broom
COMP: James, Johnson
ALBUM:  Elmore James: The Sky Is Crying
LABEL:  CHARLY
FEATURE ALBUM:
ARTIST: Florence And The Machine  
TITLE:    What Kind Of Man
COMP:      Florence & The Machine
ALBUM:   How Big, How Blue, How Beautiful
LABEL:  ISLAND
ARTIST: Florence And The Machine  
TITLE:    Ship To Wreck
COMP:      Florence & The Machine
ALBUM:   How Big, How Blue, How Beautiful
LABEL:  ISLAND
ARTIST: Florence And The Machine  
TITLE:    How Big, How Blue, How Beautiful 
COMP:      Florence & The Machine
ALBUM:   How Big, How Blue, How Beautiful
LABEL:  ISLAND
ARTIST: Florence And The Machine  
TITLE:    St Jude
COMP:      Florence & The Machine
ALBUM:   How Big, How Blue, How Beautiful
LABEL:  ISLAND
THE PANEL:
ARTIST: R.E.M
TITLE:   It's the End of the World as We Know It (And I Feel Fine)
COMP:  Berry, Buck, Mills, Stipe
ALBUM: Document 
LABEL:  IRS