Navigation for Station navigation
Sally Round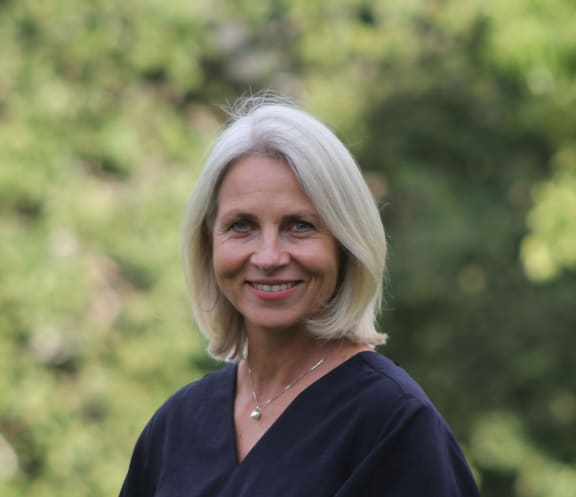 The splash of a puddle, the creak of a farm gate, the clink of stirrups as a musterer saddles up on Molesworth ... producer and presenter Sally Round loves getting up close with her microphones and using sound to craft her stories for Country Life.
After spending most of her journalism career in news and current affairs, she's enjoyed stepping into her gumboots and taking Country Life's listeners alongside her as she travels around rural New Zealand meeting farmers, growers and all sorts of people with a connection to the land.
Before joining Country Life, Sally spent more than a decade reporting on the Pacific region for RNZ Pacific and many years working as a news reporter and presenter in Hong Kong, covering stories around Asia and further afield.
She was born in Suva, Fiji and moved around the world with her family as a child spending most of her childhood in Hong Kong. Her home now is just outside Martinborough in Wairarapa where she lives with her husband and a boisterous black lab, keeping an eye on a daughter and son who have fled the coop.
RNZ Programmes
Country Life takes you down country roads to meet ordinary people achieving their dreams. We live in a beautiful country and we'd love to show it. Have you got a great photo? Drop us…
Search results for Sally Round