Radio New Zealand Board of Governors
Radio New Zealand Board of Governors
Dr Jim Mather
Chair of the Radio New Zealand Board of Governors
Dr Jim Mather is of Ngāti Awa, Ngāi Tūhoe and English descent. He grew up in the communities of Te Teko, Ōtara and Māngere
He was appointed Chair of the Radio New Zealand Board of Governors in May 2018.
Previously Jim was the Chief Executive of Te Wānanga o Aotearoa for five years.This followed nine years as Chief Executive of Māori Television, and prior to that he was Chief Executive of the Pacific Business Trust for almost three years.
He holds a Masters of Business Administration from the Henley Business School in England and a Bachelor of Business Studies, as well as diplomas in business and management. He also completed a PhD in Māori economic development through AUT University in 2014.
With business management experience spanning 25 years, and a qualified accountant by profession, Jim has held a variety of private sector roles including General Manager of a marine engineering business and Financial Controller for a local subsidiary of a Swiss multinational.
Aligned with his commercial background, Jim is also a former officer in the New Zealand Army, and was awarded the Sword of Honour in recognition of his distinguished achievements in Officer training.
He currently holds governance roles with the following organisations:
Chair of Radio New Zealand
Chair of Lakes District Health Board
Chair of InZone Education Foundation
Chair of Ako Mātātupu / Teach First NZ
Director of Auckland Transport
Director of Ngāti Awa Group Holdings Limited
Director of NZ Health Partnerships
Member of MBIE Risk & Advisory Committee
Managing Director of Mather Solutions Limited
Jim is passionate about Māori development, the media sector and the importance of education.
Bill Francis ONZM
Radio New Zealand Board of Governors
Bill Francis has spent an extensive career in broadcasting, including 17 years as the General Manager of Talk for the Radio Network. He more recently was Chief Executive of the Radio Broadcasters Association.
He has had a long association with sport including being a director of New Zealand Cricket and is currently Chair of the Northern Stars Netball franchise. Bill is the author of 12 books including two on radio. He was awarded an ONZM for services to broadcasting and cricket in 2016.
Mike O'Donnell
Radio New Zealand Board of Governors
Mike "MOD" O'Donnell is a professional director, writer and business advisor with a focus on digital, media and consumer issues.
MOD is Chair of online booking company Timely. He is also director of online global music company Serato, financial services company Kiwibank, fund manager Kiwi Wealth, destination marketing agency Tourism NZ, software intelligence platform Raygun, and IP marketing agency G2G Knowhow.
MOD is the Saturday business columnist for Stuff Media and is also involved in motorcycle safety and consumer rights.He is also host of the television series 'Start Me Up'.
Peter Parussini
Radio New Zealand Board of Governors
Peter has more than 35 years of experience in the communications and marketing industries, spanning journalism, sports, education, sponsorships, branding, broadcasting, politics and international affairs.
He is an executive on one of New Zealand's biggest companies, ANZ Bank New Zealand; previously sat on the executive team of TVNZ, and sits on the Council of New Zealand's largest polytechnic, the Manukau Institute of Technology.
He is the Chair of one of South Auckland's biggest schools, Southern Cross Campus in Mangere, and was a founding Trustee of South Auckland youth mentoring initiative The Rising Foundation.
Peter has been a "Fellow In Residence" at Furman University's Richard Riley Institute for Politics and Education in Greenville, South Carolina, and in 2008 won a Commonwealth Broadcasters Association bursary to look at public service broadcasting in Britain.
Peter has a Masters of Communications degree from Victoria University of Wellington, a Diploma in Journalism from Wellington Polytechnic and a Diploma in Mandarin Chinese from the Beijing Foreign Studies University, and is a graduate and member of the Australian Institute of Company Directors.
Caren Rangi ONZM, FCA
Radio New Zealand Board of Governors
Caren is a proud Cook Islands Māori, who has a governance career that spans sixteen years on Boards in the broadcasting, health, arts and education sectors. She is a qualified chartered accountant and is a Fellow of Chartered Accountants Australia and New Zealand.
Her current Board roles include Deputy Chair of the Arts Council of New Zealand (Creative New Zealand), Board member of the Museum of New Zealand Te Papa Tongarewa, Director, Pacific Cooperation Broadcasting Ltd, Trustee, Pacific Homecare Services and Director, Pacific Inc Ltd (trading as Le Va). Caren is also a Director of the Cook Islands Investment Corporation in Rarotonga. In addition to her Board roles, Caren is an Associate of the Centre for Social Impact.
Caren's service to governance and leadership was recognised with the awarding of a 2016 New Zealander of the Year Local Hero Award, and the 2018 Linden Estate Hawke's Bay Business Leader of the Year. In 2018 she was conferred with an Officer of the New Zealand Order of Merit in 2018, for services to governance and the Pacific community.
Caren is passionate about supporting her Cook Islands and Pacific communities in New Zealand to achieve their aspirations and to contribute to New Zealand's success.
Irene Gardiner
Radio New Zealand Board of Governors
Irene Gardiner is a long-time television producer, with particular expertise in the area of factual programming. She ran TVNZ's internal production unit from 1995 to 2001, before becoming TVNZ's Head of Commissioning in 2002.
Irene was also the founding Content Director for the NZ On Screen website from 2009 till 2016. Irene is a board member for the producers' guild SPADA, and a member of the NZ Television Awards organising committee.
She also works as a consultant Executive Producer, and as a television and radio commentator on screen and media issues.
Irene began her career as a journalist working at the Dominion and Evening Post in Wellington. She then moved into television as a publicist before taking up a role as a trainee director.
Jane Wrightson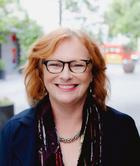 Radio New Zealand Board of Governors
Jane Wrightson took up the role of Retirement Commissioner in February 2020 after a long career in media. She came to the role from her position as the longstanding chief executive of NZ On Air, the public media funding agency. Prior to that, she was the chief executive of the Broadcasting Standards Authority, chief executive of the Screen Producers Association, and was NZ's first woman Chief Censor. She began her career with a 10-year stint at TVNZ. She's held various governance positions, currently as a director of Experience Wellington, a CCO. She holds an MBA with Distinction, a BA in literature, and is a chartered member of the Institute of Directors.
Mihimaraea Parata Gardiner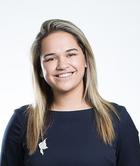 Radio New Zealand Board of Governors
Mihimaraea joins the RNZ Board as part of the State Services Commission's Future Directors programme. The programme gives talented people the opportunity to observe and participate on a board for a period of 12 to 18 months.
Mihimaraea Parata Gardiner is of Ngāti Porou descent with links to Mataatua, Te Arawa and Ngāi Tahu, and is currently an adviser for Te Puni Kōkiri in Tairāwhiti, leading efforts to help grow a highly skilled and capable Māori workforce through training and development and leading work in connecting rangatahi Māori with career pathways. She speaks Te Reo Māori and French, holds a BCA in Marketing, International Relations and Political Science, and has worked in both private and public sector organisations. She was Communications Coordinator for Te Matatini Kapa Haka National Festivals in 2017 and 2019.