By Sam Smith of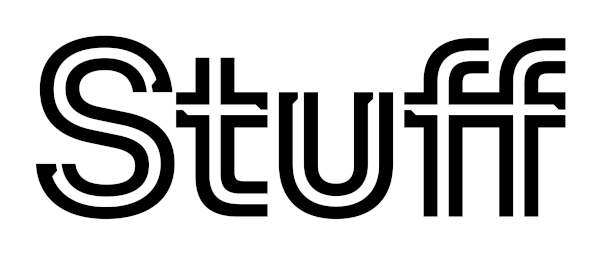 It is no secret that concert and event tickets seem to go up in price with each passing year, and forking out the big bucks for the big names is something most people are used to doing.
But would you pay $849.90 to see Jerry Seinfeld? That is the question many fans are being faced with as they rush to get tickets for the comedian's first New Zealand show since 2017.
The 69-year-old will perform two shows in June 2024, one in Auckland and a second in Christchurch.
However, to sit in the first few rows at the comedian's show in Auckland, you will need to be prepared to pay as much as what a VIP package usually goes for at similar events in New Zealand.
Having a look at rows both further back and in the stand at Spark Arena, the venue for the show, and it is still reasonably pricey. An in demand ticket in row 6 would set you back $799.90, while if you chose to sit in row 16, be prepared to pay $475. A good seat in the stand must be cheaper? Nope, they are going for $599.90.
$849.90 is a lot of money for between 90 minutes and 2 hours of comedy, the usual length of a Seinfeld show on this tour. That works out to between $7 and $9 per minute of comedy. Remember you can always have a laugh at Seinfeld's expense for free by staying home and watching the sitcom on TV.
Comparing the ticket prices of Seinfeld's tour with other gigs coming to town, and it becomes clear, this is the most expensive show on offer in New Zealand over the next few months.
The next highest ticket price is to see Pink in March in Dunedin. A good seat for that show would set you back $519.90.
To see 50 Cent in Auckland in December, a rapper well past his prime, could see you pay up to $405, while the Foo Fighters are charging $349.95 for their stadium show in January 2024.
Even major festivals do not charge as high as Seinfeld for a general ticket. To go to Laneway, for example, expect to pay $227.90, while a three-day pass to Rhythm and Vines this new year's is $365 for a general admission ticket.
This then brings up the VIP question, a clear comparison price-wise to make with a front row seat to Seinfeld. VIP packages have become more and more popular in recent years with punters willing to fork out upwards of $1000 for extra sweeteners when attending shows.
For example, last year. A VIP package for Billy Joel's show in Auckland cost $899, similar to a Seinfeld ticket.
Here you would get a reserved seat in a prime location at the venue, access to the official pre-show party, a specially designed VIP gift item, a commemorative VIP laminate, priority entry into the venue, and a designated VIP check-in and on-site staff.
At Seinfeld though, you will not be getting any of those additional things with your seat, meaning you are paying $849.90 just to sit close to the stage.
Promoters who put on the shows that come to New Zealand set the ticket prices and base them largely on what they think the market prices are for similar shows.
Big name artists such as Taylor Swift, however, can tell the promoter where to set ticket prices for their shows and some in the past have encouraged cheaper sales for their concerts to make them more affordable for fans. This was the case in 2010, when Irish band U2 offered $39.90 tickets for their New Zealand shows.
American singer Billy Joel has even gone one step further, setting aside the first few rows of his residency at New York's Madison Square Garden to give to fans who bought cheaper tickets on the night.
Entertainment writer Chris Schulz, who has been working in the business for more than 20 years and seen over 1200 live shows, says the cost of these Seinfeld tickets blows his mind.
Schulz, who wrote about having "The worst Jerry Seinfeld ticket money can buy" on his Substack, told Stuff "there's a little bit of vibe out there I think from promotes who think they can charge whatever they want for some shows and some seats".
"A lot of it doesn't make any sense, like 50 cent tickets, they are $425 ... that blows my mind because he is well, well away from the peak of his career."
But it seems like Kiwis are willing to blow the bank on stars they want to see.
"There's a trend for VIP experiences at the moment, there are $1000 meet-and-greets ... I understand a lot of those are selling out, so people do seem to have the money for those one-off extreme experiences.
"A $850 front row ticket counts as extreme to me."
So, as a "protest" Schulz dropped $100 on seat right up the very back of Spark Arena for Seinfeld - "as far away from the stage as you can get".
"That's my little screw you ... that's how much I'm willing to pay," he laughed.
Seinfeld's promoter TEG Dainty did not respond to Stuff's request for comment.
- This story was originally published by Stuff