Sunday, 12 October 2014

I kā tonu tōku ahi I runga I tōku whenua
My fire on my land has burned continuously
According to its' Pākehā owner Robert Baldock, who works as the sponsorship and programme manager for Toi Māori Art Market 2014 , the hardest thing about owing a black vehicle that is covered in a distinctive Derek Lardelli design in silver vinyl is; keeping it clean. Maraea Rakuraku takes a ride and gauges responses to the car that garners attention wherever it goes.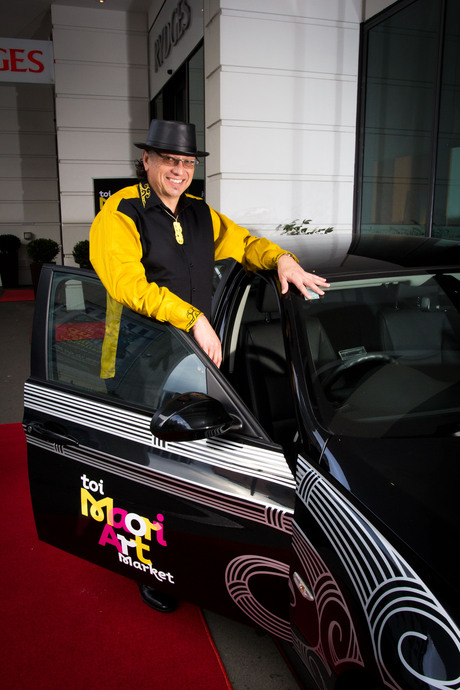 Derek Lardelli.
Toi Māori Art Market 2014, Official Launch, 10 September 2014, Rydges Wellington. Art work by Derek Lardelli.
Photo supplied by Matt Silcock.
The Toi Māori Art market is a biennial event based on the successful Native Art markets executed in North America. Toi Māori manager, Gary Nicholas  talks about the upcoming event showcasing Māori Art that inevitably leads to an exploration of what is Māori Art.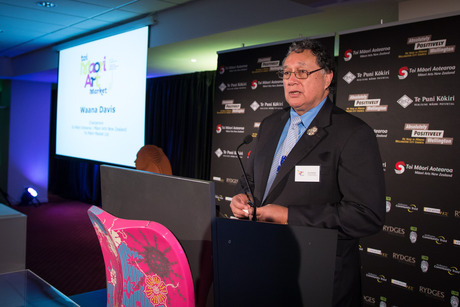 Gary Nicholas, General Manager, Toi Māori Art Market 2014 | Toi Māori Aotearoa.
Photo supplied by Matt Silcock
Mangere College has produced three medical doctors and Jaclyn Aramoana nō Waikato is one of them. The Pediatric Surgical Registrar talks about the meaningful role the student body of Te Ora, Māori Medical practitioners continues to play in her life and her on-going commitment to medical scholarship. In particular her drive to increase the number of Māori surgeons. 
Waiata featured: This is home and True love (2013) by Troy Kingi.