Sunday, 11 August 2013

6:33 PM.Actor and Playwright Jamie McCaskill no Ngati Tamatera takes Justine Murray on a tikitour of his hometown Thames and recalls some of the purakau (stories), the landscape and history of the area. Audio

6:10 PM.Produced by Paul Diamond, part one of a two part series features interviews about the songs written by Ngati Porou and Te Whanau a Ruataupare composer Tuini Ngawai. Audio

6:06 PM.Mokau ki runga, Tamaki ki raro, Mangatoatoa ki waenganui, Pare Hauraki Pare Waikato, Te Kaokaoroa o Paatetere ki Te Nehenehenui. Mokau to the south, Tamaki to the north, Mangatoatoa in the middle… Read more Audio
Mōkau ki runga, Tamaki ki raro, Mangatoatoa ki waenganui, pare Hauraki pare Waikato, Te kaokaoroa o Paatetere ki Te Nehenehenui
Mōkau to the south, Tamaki to the north, Mangatoatoa in the middle, Waikato Hauraki protects Te Kaokaoroa o Paatetera range into the Nehenehenui.
Ngāti Porou composer Tuini Moetu Haangu Ngawai (1910 – 1965) wrote a few hundred songs all relating to a specific occasion. Arohaina mai e te kingi nui was written in 1940 and is considered an anthem for Ngāti Porou and Te Whanau a Ruataupare and was sung to farewell C Company of the Māori Battalion at a church service. Many of her songs were set to popular songs of that period. Paul Diamond presents part one of a two part series about the life and work of Tuini Ngawai.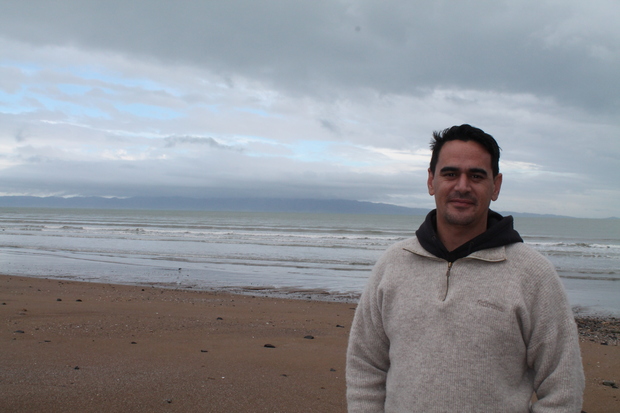 Jamie McCaskill Nō Ngāti Tamatera at Tikapa Moana (The Firth of Thames).
The Firth of Thames is known as Tikapa Moana and it's here that Justine Murray takes a tour with actor and playwright Jamie McCaskill. Despite the lifestyle change where he moved from Wellington to Thames, he's enjoying his job at Hauraki Womens Refuge using the arts as a creative outlet. As Jamie shows Justine the areas Te Puru, Taramu and Whakatete bay, stories surface about the local pūrākau (stories), the popular fishing spots and his childhood hangouts.
Waiata featured:   'This one be killa' performed by Merenia Gillies and 'Reconnect' performed by Maisey Rika from the album Walk a mile in my shoes 2013. Nga Waiata a Tuini Ngawai.