Sunday Morning for Sunday 12 July 2015
7:08 Current affairs
Miranda Manasiadis speaks to us from Athens on how the Greek people are responding to the ongoing financial crisis; then – the banks in Greece have been closed for over a week, but what happens when banks stay closed for months? It happened in Ireland and Antoin Murphy tells us how it went down. Also in this hour: The Week in Parliament, a Wikipedia-a-thon for Pacific and Maori artists, and the latest from Wimbledon.
8:12 Insight Future Financial Stability
Two months on from the Reserve Bank's report on financial stability – and the three sectors identified as posing a risk have worsened. The Auckland housing market continues to spiral upward, dairy prices are still in the doldrums and global financial conditions, at least in the case of Greece, are hitting crisis point. Some commentators say this country needs to alter course before there is a serious readjustment. Others are more positive. Philippa Tolley explores how worried New Zealanders should be about financial stability.
Produced by Philippa Tolley.
8:40 Olivia Williams – The Manhattan Project
Set in the 1940's during the Second World War, the new TV series Manhattan traces the mission to build the first atomic bomb. The world's most brilliant scientists and their families came together in great secrecy to live and work in the New Mexico desert, and Manhattan charts the toll this took on their lives. Wallace talks to actor Olivia Williams who plays the character of Liz Winter.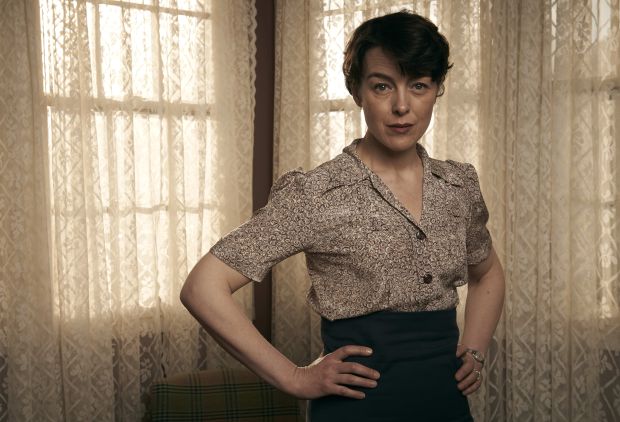 Olivia Williams
9:06 Mediawatch
Mediawatch looks at how the print media watchdog found a newspaper scoop on the Ponytailgate saga was unprofessional and unfair. Also: How the backlash to one mean tweet forced a writer out of a national newspaper, and who's creating original online-only video these days?  
Produced and presented by Colin Peacock and Jeremy Rose.
9:40 Ursula Rakova – Carteret Islanders Flee the Flood
Ursula Rakova is the executive director of Tulele Peisa, an organisation set up to relocate Carteret Islanders from their homeland, which is disappearing as sea levels rise. She is helping her community to resettle on Bougainville and find a sustainable future as their Pacific atoll experiences the full force of climate change.

Ursula Rakova and sea wall made out of giant clams
10:06 Greg McGee – The Antipodeans
New Zealand writer Greg McGee got his first big break when he wrote Foreskin's Lament, the landmark play first produced in 1981. He has since written mainly for television but also won the Ngaio Marsh award for best crime novel in 2010 under the pen-name Alix Bosco, and in 2013 he was awarded the Katherine Mansfield Menton Fellowship. He talks to Wallace about his career and his new novel, The Antipodeans.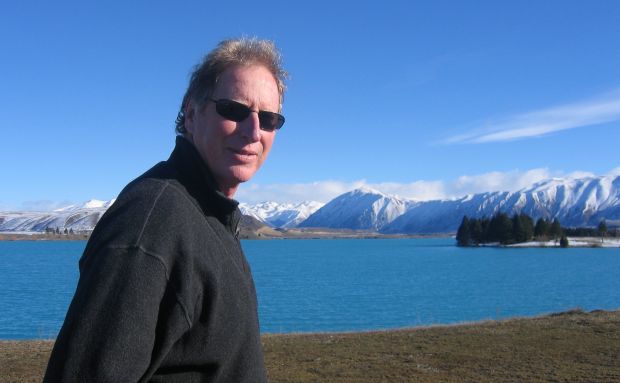 Greg McGee
10:35 Saginaw Grant and Rick Mora – Native American Actors
Two top Native American actors, Saginaw Grant and Rick Mora, were welcomed to New Zealand by members of Te Atiawa iwi this week. The pair is in New Zealand to host workshops at Armageddon Wellington. Saginaw Grant is a member of the Sac and Fox Nation, and the Otoe Missouria Tribe. Aged 78, as an actor he has appeared in many film and television shows including Breaking Bad, The World's Fastest Indian and The Lone Ranger (2013). He trained as a US Army Marine and he is a spiritual leader. Rick Mora, of Yaqui and Apache origin, is an actor, model, author, photographer and presenter. His appearances include Twilight and Turok: Son of Stone.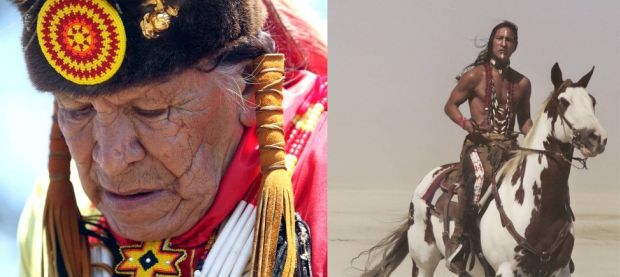 Saginaw Grant and Rick Mora
11:05 The Rainbow Warrior Bombing – Refraction and Reflection 30 Years On
The story of the bombing of the Rainbow Warrior has been told many times but it's almost invariably from a New Zealand point of view – our response to a terrorist attack by French spies and the geo-political struggle that ensued. But the Rainbow Warrior story is also the story of the struggle of Pacific Island peoples against the nuclear testing programmes of not just France, but the US and Britain as well. AUT professor of journalism David Robie has written extensively about the poisonous legacy of nuclear testing and is the author of Eyes of Fire – The Last Voyage of the Rainbow Warrior. Journalists Lise Charge and Amelie David provide a French perspective; and Gary Born, Greenpeace's counsel in its arbitration with the French government, reflects on the lasting impact of the case on international dispute resolution.