Sunday Morning for Sunday 5 July 2015
7:08 Current affairs
Former New Zealand journalist and documentary maker Philip Alpers is now an Associate Professor at the University of Sydney's School of Public Health. He is also the founding director of GunPolicy.org, a global project which compares armed violence, firearm injury prevention and gun law across 300 jurisdictions world-wide. He speaks to Wallace about the continuing debate over gun control in America, whether Australia's crackdown on guns following the Port Arthur massacre nearly 20 years ago has really had an effect – and whether or not it could work in the US. Also in this hour: The Week in Parliament; the coronation of Tupou VI of Tonga, the Super Rugby Final, and the heat is on at Wimbledon.
8:12 Insight Getting Real about Renting
Home ownership may still be the Kiwi dream, but for a growing number of New Zealanders renting is the reality. More than half the population aged 15 or over now lives in a rental property, and people are renting for longer and much later into life. Is it time to consider those who are renting indefinitely? Kate Newton asks what changes are needed to tenancy laws and culture, to make renting a more attractive prospect.
Produced by Philippa Tolley.
8:40 Maria Verivaki and Miranda Manasiadis – The Greek Referendum
Miranda Manasiadis is a Wellington actor and theatre director currently in Athens and Maria Verivaki is a Wellington-born Greek who returned to her parents' home island of Crete 24 years ago. As the clock clicks down to midnight in Greece – both literally and metaphorically – the pair reflect on today's referendum and the impact of austerity policies that have left 60 percent of young Greeks unemployed and seen suicide rates increase by 35 percent.
9:06 Mediawatch
On Mediawatch this week – why media freedom advocates fear a new law targeting cyber-bullying; controversial questions about Maori TV; on demand viewers getting ever more demanding; and the truth about a startling stat from Greece.
Produced and presented by Colin Peacock and Jeremy Rose.
9:40 Dudley Benson – Love Record to Our land
Dunedin musician Dudley Benson is working on finishing his third album, Zealandia, which he describes as "a passionate love record to our land". It features a full symphony orchestra, 50-person choir, and beats made from rocks and fossils. It's been a three-year labour of love and now he's crowd-funding to get it completed.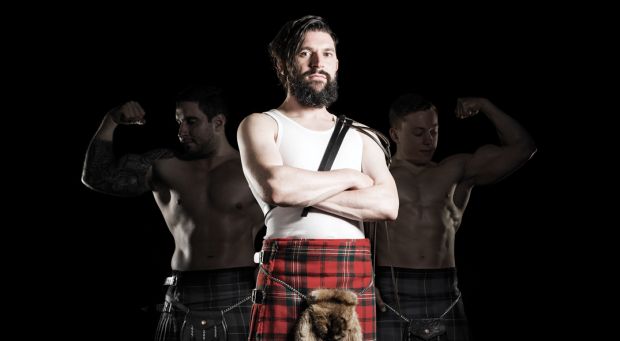 10:06 Craig Horrocks – World Press Photo Exhibition
Craig Horrocks speaks to Wallace about the World Press Photo Exhibition – an annual exhibition showcasing the best of the world's photojournalism. We talk about the striking and confronting images, and how the rise of smart-phones is making photographers of us all. The World Press Photo Exhibition opens in Auckland on July 4 and in Wellington on September 19.
10:30 Tearepa Kahi – Romeo raua ko Hurieta
Actor, and director of Mt Zion Tearepa Kahi, is about to stage William Shakespeare's Romeo and Juliet in te reo, to mark Matariki. He joins Wallace to talk about the challenges of translating the Bard's work into Maori and just what audiences might see in this new production of Romeo raua ko Hurieta at the Auckland War Memorial Museum.
11:05 Bunny McDiarmid – Life and Influences
Bunny McDiarmid is the outgoing head of Greenpeace New Zealand. Her life as an environmental activist began in earnest with her joining the crew of the anti-nuclear protest ship The Fri in the early 1980s. She later crewed on the Rainbow Warrior – bombed by the French 30 years ago this month. Bunny McDiarmid reflects on the individuals, thinkers, books and events that have influenced her own ideas. A list that includes: her mother, Mary, who took up reading in her 80s and discovered Mills and Boon; Dutch philosopher Frans Geraedts; US senator Elizabeth Warren; Indian writer and activist Arundhati Roy; and moving the people of Rongelap away from their radioactively contaminated home island in 1985.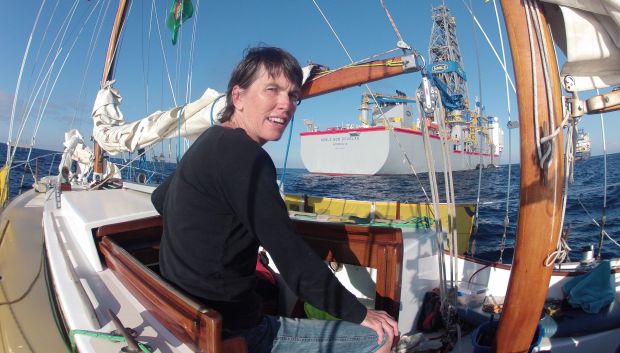 Earlier interviews in the Influential Kiwis talk about their Influences series
Music played in this show
Artist: Dudley Benson
Song: Muscles
Composer: Dudley Benson
Album: Zealandia
Label: Golden Retriever Records
Broadcast Time: 9:40am
Artist: Dudley Benson
Song: Tui
Composer: Hirini Melbourne
Album: Forest: Songs by Hirini Melbourne
Label: Golden Retriever Records
Broadcast Time: 9:55am
Artist: BJ Thomas
Song: Raindrops Keep Fallin' on My Head
Composer: David Bacharach
Album: Butch Cassidy and The Sundance Kid
Label: A & M
Artist: Various (Che Fu, Anika Moa, Hinewehi Mohi, Kirsten Morelle (Goldenhorse), David Atai & Donald McNulty (Nesian Mystik), Milan Borich (Pluto), Adeaze)
Song: Anchor Me
Composer: McGlashan
Album: Anchor Me
Label: Greenpeace
Artist: BB King
Song: Lucille
Composer: BB King
Album: Lucille
Label: MCA