Sunday Morning for Sunday 31 May 2015
7:08 Current affairs
The newly-elected male co-leader of the Green Party talks about growing the vote; journalist Jon Stephenson discusses some of the alarmist commentary and myths around the progress of IS in Iraq; Danish architect Henriette Vamberg rates Auckland's progress towards becoming more people-friendly. Plus: The Week in Parliament.

Henriette Vamberg
8:12 Insight
This week, Insight investigates whether it is in the national interest for Auckland to be the focus for investment, jobs and immigrants.
Produced by Philippa Tolley.
8:40 Mick Chunn and Grace Brebner - Play it Strange
Mike Chunn and Grace Brebner are in studio with Wallace to talk about the Play it Strange Trust's upcoming concert that will showcase 50 years of The Rolling Stones  - as performed by some of Auckland's up-and-coming young singers and musicians.
9:06 Mediawatch
Mediawatch looks at what's driving the latest shake-up at NZ's biggest publisher of news – and asks: is a sudden surge of sexism turning young women off the media? Also some things that would have been better left unwritten and unsaid in the media this past week.
Produced and presented by Colin Peacock and Jeremy Rose.
9:40 Nicky Hager - Venice Biennale
Investigative journalist and author Nicky Hager is just back from the Venice Biennale where he acted as an adviser and fact checker to New Zealand's entry Secret Power by artist Simon Denny. And he's one of the organisers of an upcoming investigative journalism conference.
10:06 Overland - Australian Literary Journal's NZ edition
Prolific tweeter, translator and long-form essay writer Giovanni Tiso is the editor of the latest edition of Australia's leading literary journal Overland. Giovanni and contributors Morgan Godfery and Catriona MacClennan discuss  writing for an Australian audience and the state of non fiction writing in New Zealand.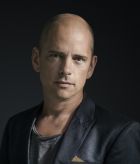 10.40 Tord Gustavsen - Jazz Piano
Tord Gustavesen is a Norwegian jazz pianist and composer performing in NZ for the first time with his quartet at the Wellington Jazz Festival. He's a star in Europe, and is joined in NZ by saxophonist Tore Brunborg alongside Sigurd Hole on acoustic bass and Jarle Vespestad on drums, who together featured on Gustaven's critically-acclaimed album Restored Returned.
11:05 Douglas McWilliams - The Flat White Economy
Douglas McWilliams is the author of the Flat White Economy: How the Digital Economy is Transforming London and other Cities of the Future. In the book McWilliams argues that the digital economy is being driven by a new style hipster, fixed gear bicycle riding, flat white coffee swilling breed of entrepreneur.
11:25 Wellington's Flat White Economy
Wellington claims to be the originator of the flat white coffee, so how's the flat white economy, as described by Douglas McWilliams, doing in the capital city? Jeremy Rose goes in search of some of the city's tech entrepreneurs to try and find out.
Image: BizDojo's Nick Shewring and Wellington City Councillor, Jo Coughlan
11:45 James Griffin and Antonia Prebble - The Outrageous '70s
The bogans are back! Outrageous Fortune makes a return to the small screen tonight. Wallace speaks to screenwriter James Griffin and actor Antonia Prebble about Westside – the prequel series to Outrageous Fortune – and the challenges of bringing the West family back to life and back to prime time television.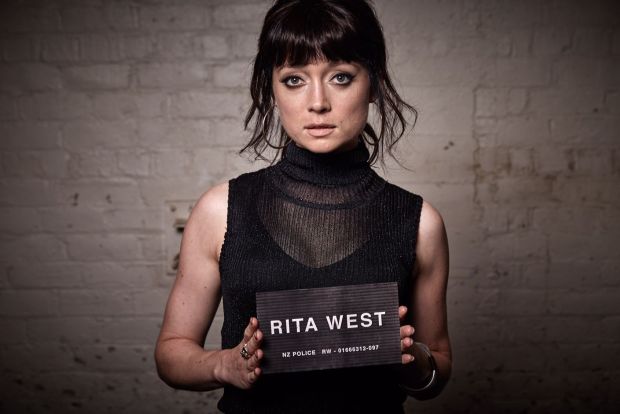 Music played in this show
Fiona MacDonald – Why Don't We Do It In The Road
Grace Wood – Run Like The Shadows Are Chasing (Play It Strange)
Tord Gustavsen Trio – Blessed Feet (ECM Records)
Tord Gustavsen Ensemble – Lay Your Sleeping Head, My Love (ECM Records)