Sunday Morning for Sunday 7 June 2015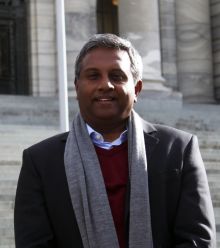 7:08 Current affairs
Amnesty International's Secretary General Salil Shetty is calling for New Zealand to double its refugee quota from its current level of 750. Shetty is a former chief executive of ActionAid and a long-time campaigner for human rights; a geopolitical storm is coming to a head in the grouping of Melanesian states known as the Melanesian Spearhead Group. Plus: the repatriation experience for Kiwis coming home, and The Week in Parliament. 
8:12 Insight The Superannuation Conundrum
New Zealand Superannuation is set to become the government's biggest single expense, with costs expected to triple to $30 billion by 2030. The Prime Minister has ruled out raising the age of eligibility or changing the way Super is handed out, while at the same time pledging to reduce the government's debt. Insight explores how the costs of an ageing population will be paid for.
Produced by Philippa Tolley.
8:40 Declan Greene – Eight Gigabytes of Hardcore Pornography
Australian playwright Declan Greene has made quite an impact in the world of theatre – his plays have been staged from Melbourne to Washington – and his new show Eight Gigabytes of Hardcore Pornography is about to debut in Auckland.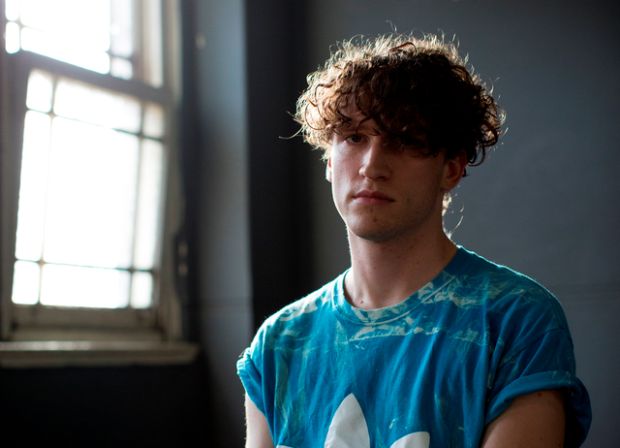 9:06 Mediawatch
Mediawatch looks at whether people convicted of serious crimes should be free to talk to the media, and if a recent review of reporting racial issues was right to pick out one particular paper. Also: How did some big-name papers end up publishing the same stuff twice?
Produced and presented by Colin Peacock and Jeremy Rose.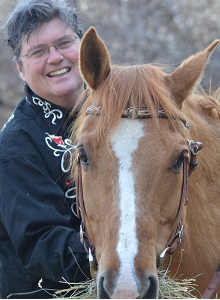 9:40 Ken Cosgrove – Political Marketing
Ken Cosgrove is Associate Professor of Government at Suffolk University in Boston, US. Ken's research interests centre on political branding and he is the author of Branded Conservatives: How the Brand Brought the American Right from the Periphery to the Center of American Politics. He talks to Wallace about how political marketing wins hearts and minds – and how Hillary Clinton is branding her campaign for the Democratic nomination.
10:06 Renters – Society's Second-class Citizens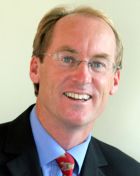 In this hour we examine how New Zealand society traditionally views those of us who rent – and the impact that has on the homes we pay to live in. If you choose, or are forced to choose, to rent – should you also just accept that your home is going to be inferior because that's the territory of being a tenant? Shamubeel Eaqub doesn't think so, and he talks to Wallace about the need for Kiwis to change our attitude towards renting and home ownership. Wallace also talks to Andrew King, the executive officer of the New Zealand Property Investors Federation who has his own ideas on how to make rental housing a better deal for landlords and tenants. Plus: Two Wellington women share their experiences of renting and the impact on their physical and emotional health.
Shamubeel Eaqub and Selena Eaqub are the authors of Generation Rent – Rethinking New Zealand's Priorities, published by Bridget Williams Books as part of the BWB Texts series.
Tenants' organisation Wellington Renters United.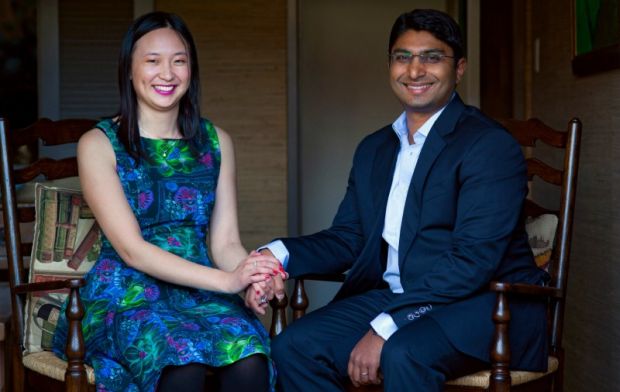 Shamubeel and Selena Eaqub
11:05 Christine Forster – Marriage Equality in Australia
As Australia looks to introduce its Marriage Equality Bill, the debate around same sex marriage is heating up. Christine Forster is openly gay and is a leading voice in supporting the Bill – and she is also the sister of Prime Minister Tony Abbott. Christine speaks to Wallace about her life in local politics, and the challenges she faces in her determination to see marriage equality in Australia.
11:20 Bob Scott – Gay in the Church
The reverend Bob Scott is an openly gay Anglican priest. His book, In the Middle of It reflects on his remarkable life. He speaks to Wallace about the challenges of being gay in his line of work, and of being at the forefront of the anti-racism movement in New Zealand.
11:40 Danielle Moreau – Watching a Decades-old Soap Opera So You Don't Have To
"Being husband and wife, we're psychotic." - Malapropist Hilda Ogden, trying to tell the assembled faithful at the Rovers Return that she always knows what Stan is thinking – and so begins the latest entry in Danielle Moreau's hilarious blog Coronation Street of Old in which she returns to episodes from 1976 – the characters, the humour, the haircuts, and the affairs. Danielle talks to Wallace about her labour of love for Coro.