Sunday Morning for Sunday 12 April 2015
7:08 Current affairs
There are calls for a crackdown in Tunisia after Islamist militants killed 22 people in the Bardo museum last month. But many fear a campaign against the militants will spiral into repression and wind back the democratic reforms that are reshaping the politics of the country since the Arab Spring in 2011. Wallace talks to Yasmine Ryan in Tunis. Plus: Fiji's ultimatum over the Pacific Islands Forum, The Week in Parliament, and saving the National Schools Poetry Award.
8:12 Insight Korea and the Free Trade Agreement
After five tough years of negotiating, New Zealand has signed a free trade deal with South Korea. It's already New Zealand's sixth largest trading partner, and with an increasingly affluent population, Korea is potentially a very lucrative market for New Zealand producers. Radio New Zealand's  parliamentary chief reporter, Jane Patterson, traveled to South Korea for the signing of the deal, and she looks at who are the winners, who are the losers, and asks if this really a good deal for New Zealand?
Produced by Philippa Tolley.
8:40 Charles Montgomery – Urban Anxiety
Vancouver-based writer and journalist Charles Montgomery is a critic of what he calls anti-social planning.  Charles says that low-density suburbs where people depend on cars create isolation and dissatisfaction and make for an "unhappy city".
Charles Montgomery is the author of Happy City and is speaking next week at the New Zealand Planning Institute 2015 Conference, 'Back to the Future' in Auckland, and at an Auckland Conversations event.
9:06 Mediawatch
Mediawatch looks back at a turbulent week in broadcasting: The much-hyped launch of a new news show, rumours of the axe for an established one, and three low-key closures. Also – a blues man's victory for freedom of expression and his satirical political song.  
Produced and presented by Colin Peacock and Jeremy Rose.
9:40 Jeremy Hansen and Richard Naish – Home of the Year
The 'Home of the Year' is New Zealand's richest architectural prize and this year the honours went to Richard Naish for the design of his own family home in Grey Lynn, Auckland. Wallace talks to the winning architect along with Home Magazine's Jeremy Hansen about what the judging panel looks for in a winning design.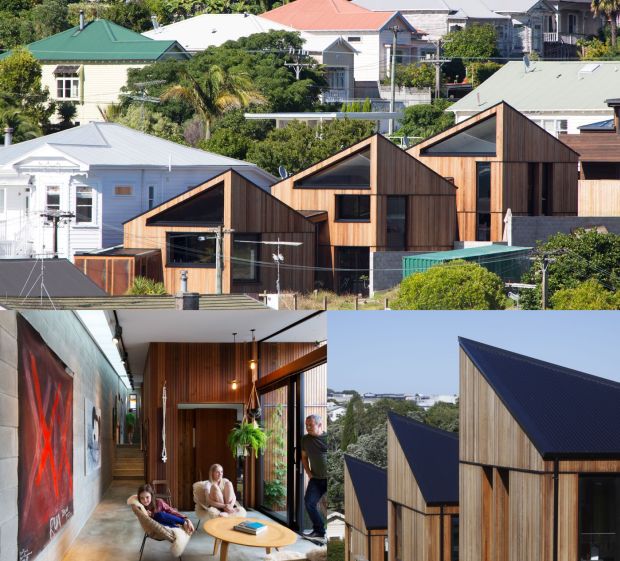 10:06 Rochelle Rees – When your boyfriend is a spy
Rochelle Rees is a computer programmer and sometimes animal rights activist who discovered her then boyfriend was a police spy in 2008. Seven years on, she reflects on the betrayal of trust and the implications of the state, and private sector organisations, spying on political activists.
10:20 Spying on ourselves – A panel discussion
A couple of weeks back we took a look at the ethics of spying on your friends and neighbours, today we're exploring the ethics of spying on ourselves. Keith Locke is a former Green MP whose SIS file revealed that he had been under surveillance since he was 11 years old and attended a William Morris social evening; Rhys Ball is a former SIS intelligence officer turned Massey University academic; and Kathleen Kuehn is a Victoria University media studies lecturer and author of a forthcoming BWB text on surveillance in New Zealand.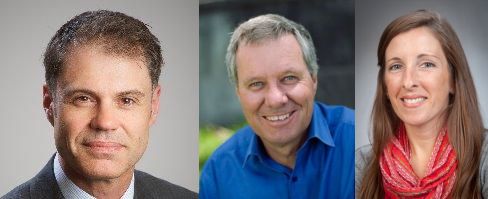 From left: Rhys Ball, Keith Locke and Kathleen Kuehn
11:05 Paul Kelly performs live
Top Australian musician Paul Kelly performs a couple of songs from his Merri Soul Sessions, backed by Vika and Linda Bull, live ahead of his Powerstation gig. Paul also tells Wallace about his 30-plus years of being the Antipodean Dylan.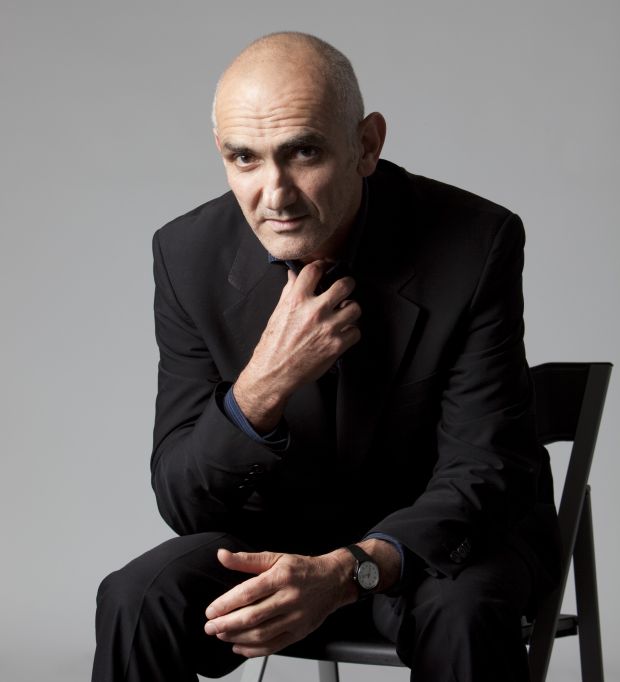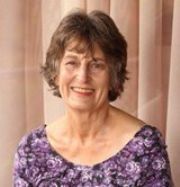 11:35 Daphne Clair de Jong – Life of Romance
Wallace Chapman may have a future as a literary romantic hero now that Daphne Clair De Jong has admitted he is "handsome enough". Daphne began writing romances for Mills and Boon in the late 70's and has published nearly 60 books. She appears often on US romance best seller lists. Daphne Clair de Jong is current President of Honour of the New Zealand Society of Authors and is delivering the Janet Frame Memorial Lecture on May 7 as part of the Dunedin Writer's Festival.
Music played in this show
Artist: Diana Krall
Song: Feels Like Home
Composer: Randy Newman
Album: Wallflower
Label:Verve
Time: 8.56
Artist: Paul Kelly  
Song: Dumb Things
Composer: Kelly
Album: Under the Sun
Label: Mushroom
Time: 9:39
Artist: Calexico
Song: The News About William
Composer: J Burns
Album: Carried to Dust
Label: City Slang
Time: 10:56
Artist: Paul Kelly - live
Song: Righteous Woman
Composer: Kelly
Album: Merri Soul Sessions
Time: 11:11
Artist: Paul Kelly - live
Song: Thank You
Composer: Kelly
Album: Merri Soul Sessions
Time: 11:29
Artist: Ned Doheny
Song: Get it up for Love
Writer: Doheny
Album: Strange Dames and Funky Things Vol 5
Label: BBE
Time: 11:32
Artist: Queen
Song: Crazy Little Thing Called Love
Writer: Mercury
Album: The Game
Label: Elektra
Time: 11:55