Sunday Morning for Sunday 29 March 2015
7:08 Current affairs
We hear from the winner of the Northland by-election, then RNZ political editor Brent Edwards joins us to analyse the result. Plus: The Week in Parliament, the Cricket World Cup final game, and Norfolk Islanders are gearing up to fight Australia to keep their independence.
8:12 Insight
This week Insight investigates China's interest and involvement in the Pacific
Produced by Philippa Tolley.
8:40 Gillian Mellsop – Barefoot Social Workers
Unicef's 'Make the Invisible Visible' campaign is pioneering the use of 'barefoot social workers" – echoing Communist China's famous barefoot doctors -  to deal with the growing problem of violence against children. Gillian Mellsop, a Kiwi, has worked for 40 years in International aid, the last five as Unicef's China representative.  
9:06 Mediawatch
Mediawatch looks at what's behind a change of direction at New  Zealand's biggest publisher of news, and what the success of TV coverage of the Black Caps might mean for rugby's World Cup later this year. Also:  the Northland by-election campaign – and a fake breakdown that gave the media a sweet treat. 
Produced and presented by Colin Peacock and Jeremy Rose.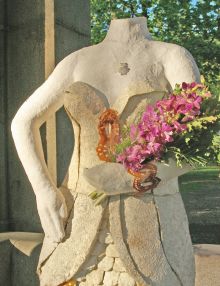 9:44 Erin Smith – Growable Gown
Erin Smith, a US based researcher and designer, believes any object made from materials that will outlive the object's intended use is a part of the global waste problem. So, she decided to work on sustainable fashion and started by growing her own wedding dress out of fungus.
10:06 Rebecca Emery – Amnesty International's Unfollow Me Campaign
Amnesty International recently launched the #Unfollow Me Campaign to highlight its concerns about mass surveillance. And a survey commissioned by Amnesty has revealed its concern is shared by many people around the world. Rebecca Emery is Amnesty New Zealand's campaign director.
10:16 The ethics of Spying on Your Friends and Neighbours
New revelations about New Zealand's alleged spying on our friends and neighbours have been appearing in the media every week of late. New Zealand's former ambassador to the United Nation's Terence O'Brien, Professor Steven Ratuva, who heads up the Macmillan Brown Centre for Pacific Studies; and former US intelligence operative and commentator Paul Buchanan join Wallace to discuss the ethics and geo-political implications of spying on your friends and neighbours.
10:43 James Cox – A Canadian Perspective
General James Cox is vice president (academic) of the Canadian Military Intelligence Association and professor of Canadian foreign policy at the University of Ottawa. General Cox speaks to Jeremy Rose about the fallout from the 2013 revelation that Canada had been spying on Brazil for commercial advantage and the role of intelligence agencies in general.
11:05 Sir Tipene O'Regan – Life and Influences
Straddling both the Pakeha and Maori worlds Sir Tipene O'Regan's influence on New Zealand/Aotearoa has been profound. He was instrumental in securing Ngai Tahu's historic $170 million dollar settlement and has played a key role in growing that settlement to an asset base of more than one billion dollars. He talks to Wallace about the people, books, thinkers and events that have shaped his life.
Influential Kiwis talk about their Influences collection
11:45 Herbie Hancock - Jazz legend
Herbie Hancock is a jazz legend. His illustrious career spans five decades and his influence on acoustic and electronic jazz is undeniable. He speaks to Wallace ahead of his upcoming New Zealand tour and tells us why Snoop Dogg believes he invented Hip Hop.