Sunday Morning for Sunday 7 September 2014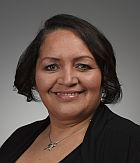 7:08 Current affairs
Ethnographic researcher Jacqueline Smart with new research that may have major ramifications for politicians hoping to connect with the younger voters; French Polynesia president Gaston Flosse hangs on to power in the face of on-going corruption claims; training police in the Pacific region; prisoners at work outside prison; and new candidate for the Maori Party, Marama Fox (right).
8:12 Insight: Sparking the Youth Vote
There are an unprecedented number of campaigns aiming to get the youth vote out for this year's election. But four weeks out from polling day, more than 100,000 people under 25 were not enrolled to vote. Is it apathy or something else stopping them from engaging? Megan Whelan and Elle Hunt from The Wireless investigate.
Produced by Philippa Tolley.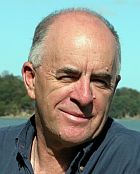 8:40 Michael Field – Modern Slavery at Sea
Journalist Michael Field talks to Wallace about his investigation into working conditions and fishing practices on foreign charter vessels in NZ waters. In his new book, The Catch, he reveals stories of modern slavery in which men from poor countries are trapped on filthy, unsafe ships, abused by those in charge, and receive little or no pay. As well as the human cost, Michael Field also explores wasteful, environmentally damaging – and sometimes illegal – fishing practices.
The Catch: How shipping companies reinvented slavery and plunder the oceans is published by Awa Press.
9:06 Mediawatch
Mediawatch talks to a woman with one of the trickiest jobs in world journalism – reporting from North Korea. Also: More Dirty Politics developments from this past week, and the response to Hollywood stars' private pictures leaking out online.
Produced and presented by Colin Peacock and Jeremy Rose.
9:40 Wayne Brittenden's Counterpoint
Last month marked the 40th anniversary of the resignation of US President Richard Nixon, following revelations of dirty tricks in the Watergate scandal. Wayne looks at the issue and its legacy. Wallace follows up with US Professor Robert Jensen, author of Arguing For Our Lives.
10:06 The Young and the Restless Political Candidates' Debate
The under-30s are often portrayed as politically apathetic and uninterested. But like all generalisations it's at most only partially true. Seven of the political parties with a realistic chance of making it into parliament have at least one candidate who is 30 or under. And candidates from six of those parties are taking part in Sunday Morning's The Young and the Restless Political Candidates' Debate: Dasha Kovalenko (ACT); Jack McDonald (Greens); Heleyni Pratley (Internet Mana); Arena Williams (Labour); Todd Barclay (National); and James Maxwell (United Future). The Conservative Party's Mark Pearce was unavailable. The six candidates will discuss everything from whether abortion should be taken out of the Crimes Act, to whether Kiwibank should be privatised.
11:05 Ian Wedde – Life in the Transit Lounge
Poet and author Ian Wedde discusses his memoir, The Grass Catcher. It's the story of his life – from childhood in Blenheim to the remote regions of Bangladesh, boarding school in Britain and parents with a taste for wandering the globe. Ian Wedde discusses the nature of home – where the heart is, and the ever-present tension to leave for somewhere new. He talks to Wallace from Berlin where he is the 2014 Creative NZ Writer in Residence.
The Grass Catcher – A Digression About Home, is published by Victoria University Press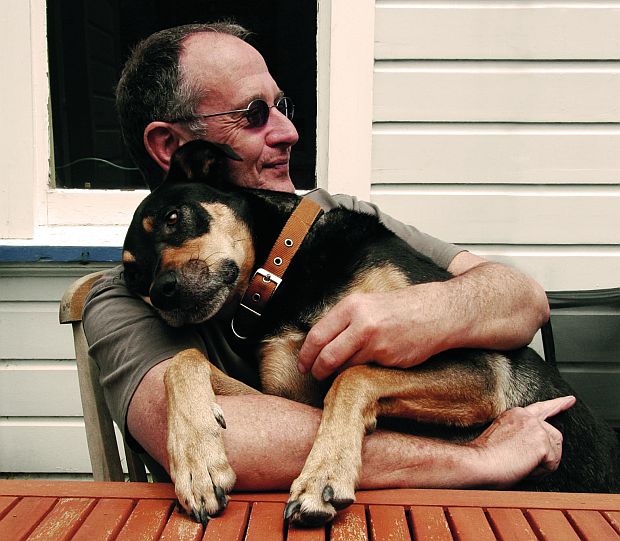 Ian Wedde with Pete. Photo: Joanna Forsberg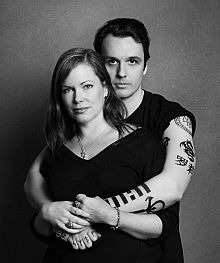 11:35 Damien Echols and Lorri Davis – Love on Death Row
Damien Echols was one of the West Memphis Three – three men convicted in 1994 for murdering three boys in the US state of Arkansas. He was released after more than 18 years on death row. Damien Echols and Lorri Davis met in 1996, were married in prison in 1999, and wrote to each other for 16 years. These letters are published in Yours For Eternity, and both Damien and Lorri talk to Wallace about their relationship, their battle for Damien's freedom, and their debt to NZ film-maker, Peter Jackson.
Yours For Eternity – A Love Story on Death Row, is published by Text
---
Sunday Morning is produced by Christine Cessford, Zara Potts and Jeremy Rose
Music: Zen Yates-Fill
Research: Clare Gleeson
Wellington operator: Dominic Godfrey
Auckland operator: Jeremy Ansell
Music played in this show
Artist: Jeff Tweedy
Song: One by One
Composer: Guthrie/Tweedy
Album: Mermaid Avenue Sessions Vol 1
Label: Nonesuch
Broadcast Time: 8:40am
Artist: Bruce Springsteen
Song: Frankie Fell in Love
Composer: Bruce Springsteen
Album: High Hopes
Label: Sony
Broadcast Time: 9:40am