Sunday Morning for Sunday 14 September 2014
7:08 Current affairs
This week we look ahead to the last week of the election campaign, plus – a report from Fiji where another general election is taking place next week, what independence for Scotland would mean for the Union Jack, and we profile Clayton Mitchell who is stepping into his leader's big shoes as New Zealand First candidate for Tauranga.
8:12 Insight Chasing the Tuna Dollar
After years of warnings, those tasked with managing the world's largest tuna fishery say urgent action is now needed to avoid a disaster in the industry. Several tuna species are already over-fished and yet the number and size of boats chasing the valuable fish is on the increase. At the same time, Pacific Island nations are still struggling to get a real share of the value from the region's tuna industry, estimated to be worth more than $6 billion a year. Philippa Tolley spoke to senior industry representatives in Fiji and this Insight explores what can be done to protect fish numbers and get greater benefit for Pacific nations.

8:40 We wrap up our series of profiles of new candidates in the 2014 general election with Christine Rankin, who is standing in Epsom for the Conservative Party.
9:06 Mediawatch
Mediawatch looks at claims about cuts at Maori TV which left big questions unanswered, and the political parties' policies on broadcasting. Also: Fact-checking election campaign claims, and a promotion offering reporters cash for tweets.
Produced and presented by Colin Peacock and Jeremy Rose.
9:40 Wayne Brittenden's Counterpoint
In the light of recent world events, Wayne reflects on his conversations with a  former US Rear Admiral and Pentagon insider. Wallace follows up with New York media critic and academic, Jeff Cohen.   
10:06 Antony Loewenstein – Vulture Capitalism
Australian journalist Antony Loewenstein is the author of Profits of Doom: How Vulture Capitalism is Swallowing the World which has just been re-released by Random House.  He's recently returned from a trip to the United States where he was researching his next book which will include an investigation into the plight of asylum seekers in the US, Australia and Europe.  
10:40 Murdoch Stephens – Doing Our Bit
New Zealand is one of the few, if not the only, country in the developed world that has seen a decline in the number of people claiming political asylum. Murdoch Stephens is the coordinator of the Doing Our Bit Campaign, has been looking into why the number of people seeking asylum is in decline and argues that the decline bolsters the Doing Our Bit Campaign's call for a doubling of New Zealand's refugee quota – which hasn't been increased since 1987.
11:05 Sheila Hancock – Miss Carter's War
Sheila Hancock is one of Britain's most celebrated actors. Known for her work on both stage and screen, she has appeared in Doctor Who, Bleak House, New Tricks, Hustle and also alongside her late husband John Thaw, of Inspector Morse fame, in Kavanagh QC. She went on to write an award-winning book based on her marriage to Thaw called The Two Of Us – which was heartbreaking in detailing her loneliness after his death. She joins Wallace to talk about her new book, Miss Carter's War.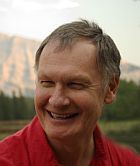 11:30 Fred Mulder – The Gift of Giving
Dr Fred Mulder's day job is buying and selling works by Picasso and Munch in the international art world. The art dealer has been in New Zealand to set up his philanthropic foundation The Funding Network – a kind of Dragon's Den for charitable organisations. He speaks to Wallace about how he came to set up the Funding Network and why the gift of giving can be more rewarding than you think.
11:45 Bill Hader – The Skeleton Twins
Bill Hader is best known for his work in the long running US comedy show, Saturday Night Live. He's a master impressionist and comic actor, whose credits include Superbad, Tropic Thunder and Forgetting Sarah Marshall. Bill Hader joins Wallace to talk about his latest film, The Skeleton Twins – in which he stars alongside his old cast-mate Kristen Wiig of Bridesmaids fame.
---
Sunday Morning is produced by Christine Cessford, Zara Potts and Jeremy Rose
Music: Zen Yates-Fill
Research: Julie Daly
Wellington operator: Carol Jones
Auckland operator: William Saunders
---