Sunday Morning for Sunday 21 September 2014

7:08 Sunday Morning Election Special
Wallace Chapman and Mary Wilson look at the results of the general election – the surprises, the winners and losers, and the issues that shaped the result. They are joined by a panel of commentators – Professor Andrew Geddis, former leader of the National Party and ACT, Dr Don Brash; and former co-leader of the Green Party, Jeanette Fitzsimons.
9:06 Mediawatch Election Special
Mediawatch's Colin Peacock and Jeremy Rose join Wallace Chapman to pick through the good, the bad and the ugly from the media coverage of election night – and the coverage of the extraordinary campaign which lead up to it.
9:40 Wayne Brittenden's Counterpoint
In the light of the controversial Five Eyes international surveillance operation, Wayne looks at the implications and related surveillance issues. Wallace follows up with Dr Binoy Kampmark of Melbourne's RMIT University.
10:06 Lesley Riddoch – Vote in Scotland
Lesley Riddoch is a broadcaster and journalist who writes for The Scotsman and The Guardian – and has been a high-profile supporter of the Yes vote for Scottish independence.
10:20 Sally Round – Vote in Fiji
Radio NZ International's Sally Round is in Fiji, where a united opposition claims it has evidence of election fraud, while international observers say that the poll result looked to be in line with what people wanted.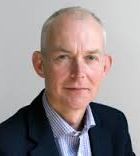 10:30 Franz Berkhout – Living with Climate Change
Last month Auckland hosted World Science Week and a number of visiting experts spoke about the challenges of climate change. But Professor Franz Berkhout from Kings College in London, was more focused on the solutions to living with the problem.
11:05 Nick Mortimer and Hamish Campbell – Searching for Zealandia
We all know that New Zealand is a tiny slip of a nation, dwarfed by other countries … but underneath our sliver-sized landmass is a vast continent, with mountain ranges, volcanoes, undulating plains and valleys. This continent is called Zealandia and it's all underwater. We speak to authors Nick Mortimer (right) and Hamish Campbell about the story of our sunken continent.
Zealandia, our Continent revealed, by Nick Mortimer & Hamish Campbell, is published by Penguin.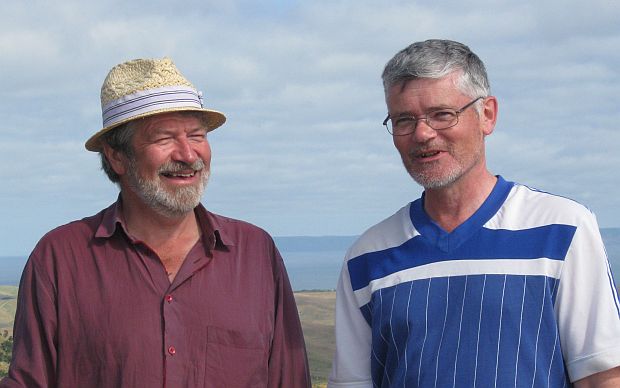 11:35 Stuart Robertson – Hands for Peace
New Zealand photographer Stuart Robertson's 10,000 Hands for Peace is a global art project on a massive scale. Stuart has photographed people such as Ricky Gervais, Jamie Lee Curtis and a host of Hollywood stars holding a simple white rose – a symbol of peace – in their hands. He's photographed Indian sadhus, tattooed gangsters and Maori kuia. It's an extraordinary collection of faces and hands and it's designed to re-invigorate the conversation about the need for peace. We speak to him about his installation at the Auckland War Memorial Museum for International Peace Day.
Link to a gallery of images from the 10,000 Hands for Peace project
11:45 Lorelei Vashti – Saved by the Frock
It's not overstating things to say that Lorelei Vashti is very fond of her dresses. In fact, she has enough to fill six wardrobes. Given her strong attachment, it's no surprise to find she's written a book about her favourite dresses – all of which have a memory attached to them. Lorelei Vashti joins Wallace on Sunday Morning to talk about her book Dress Memory and why frocks have helped her overcome many of life's challenges.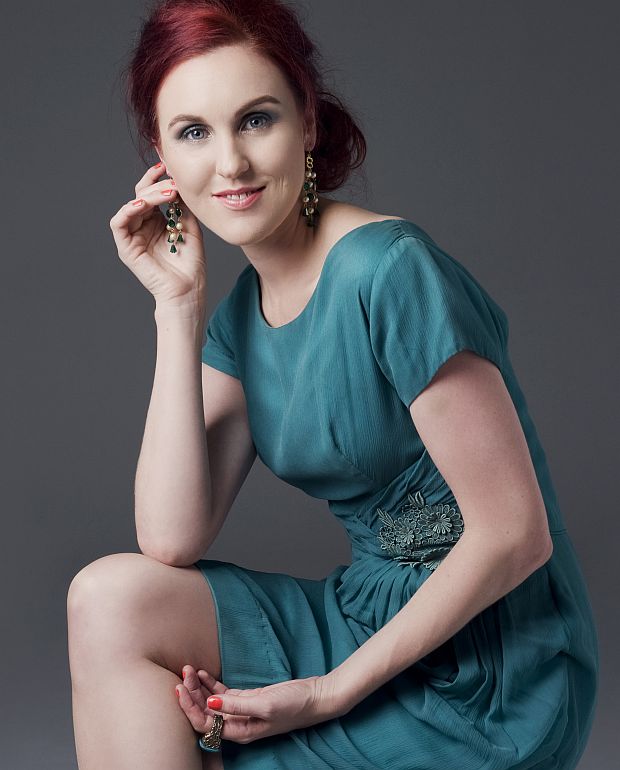 ---
Sunday Morning is produced by Christine Cessford, Zara Potts and Jeremy Rose
Music: Zen Yates-Fill
Wellington operator: Dominic Godfrey/Shaun Wilson
Auckland operator: Andre Upston
---
Music played in this show
Artist: Leonard Cohen
Song: Almost Like the Blues
Composer: Leonard Cohen
Album: Popular Problems
Label: Columbia
Broadcast Time: 9:45
Artist: Patti Smith
Song: Gloria
Composer: Van Morrison
Album: Horses
Label: Arista
Broadcast Time: 10:15
Artist: Muttonbirds
Song: Nature
Composer: Wayne Mason
Album: Rain, Steam and Speed
Label: EMI
Broadcast Time: 10:45
Artist: Sera Cahoone
Song: Nervous Wreck
Composer: Sera Cahoone
Album: Deer Creek Canyon
Label: Subpop
Broadcast Time:10:55
Artist: Leonard Cohen
Song: Hallelujah
Composer: Leonard Cohen
Album: The Essential Leonard Cohen
Label: Columbia
Broadcast Time: 11:30