Sunday Morning for Sunday 17 August 2014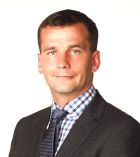 7:08 Current affairs
Including former Labour MP, and MP for Wellington Central, Marian Hobbs on nasty political campaigns and ACT's candidate for Epsom, David Seymour.
8:12 Insight The Politics of Immigration
There are continuing calls for greater distance between Ministers of the Crown and immigration matters. The option of a ministerial request in special circumstances isn't unique to New Zealand. But a thousand such applications were received in the year to June, with nearly 700 considered by the Associate Minister. Many of those interested in immigration support the idea of an individual to review exceptional cases. But, as Philippa Tolley has been finding out, some want to see greater transparency in the Ministerial process while others want the responsibility for such requests handed over to a neutral party.

8:40 Molly Oldfield – Down in the Museum Basement
Molly Oldfield has always loved history. She studied Modern History at Oxford University and this led her to her job, writing and researching the popular Stephen Fry programme, QI. Over the last year, Molly has devoted her time to seeking out treasures in many museum basements, and writing her book The Secret Museum. Molly speaks to Wallace ahead of her appearance at the Melbourne Readers and Writers Festival.
9:06 Mediawatch
On Mediawatch this week – warnings for the media from Nicky Hager's Dirty Politics; plus the reporting of Robin Williams' death. And we hear from Radio New Zealand's outgoing head of news on why he's going, where news is heading, and the story of an embarrassing editorial error.
Produced and presented by Colin Peacock and Jeremy Rose.
9:40 Wayne Brittenden's Counterpoint
Wayne takes a critical look at some of the electoral strap-lines and speculates on the thinking behind them – as well as what they don't say. Wallace follows up with social critic Tony Watkins.
10:06 Nicky Hager – Dirty Politics
Investigative journalist Nicky Hager is the author of the most talked about book of the year to date – Dirty Politics: How attack politics is poisoning New Zealand's political environment. Wallace Chapman talks to Nicky Hager about the origins of the book, its revelations, and the state of New Zealand politics.
10:40 Simon Keller – Dirty Politics: an ethical minefield
Victoria University professor of philosophy Simon Keller specialises in ethics and political philosophy. He joins Wallace to talk about the ethical minefield thrown up by the publication of Dirty Politics. How do you decide whether looking at someone's personal correspondence is in the public interest? Is it ever okay for Cabinet Ministers to leak information in the knowledge it will be used against their political opponents? And a whole lot more.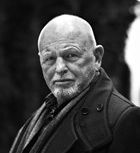 11:05 Bruce Ansley – Sailing with South Sea Vagabonds
Seventy-five years ago a book was published that would become a classic tale of the sea in New Zealand. The book was South Sea Vagabonds and it was written by JW Wray. It has inspired readers since it was first published, and one of those readers is New Zealand author Bruce Ansley. He has picked up the original story from where it left off and he speaks to Wallace about South Sea Vagabonds and why it has meant so much to the New Zealand sailing community.
11:25 Vela Manusaute – Pasifika in Edinburgh
The Factory is a Pasifika musical that tells the story of immigrant Samoan factory workers in South Auckland in the 1970s, and it's being performed at the Edinburgh Festival. Radio New Zealand producer Charlotte Graham is in Edinburgh, covering the Festival with assistance from Creative New Zealand. She talks to The Factory director, Vela Manusaute.
11:35 Gilad Lotan – Social Media and Personal Bias
Gilad Lotan is the Chief Data Scientist at Betaworks – he analyses data from social networks and translates what it all means. His latest post is entitled 'Israel, Gaza and Data – The Art of Personalising Propaganda' and he speaks to Wallace about how our social media preferences can reinforce our own personal bias.