Sunday Morning for Sunday 10 August 2014
7:08 Current affairs
Economist Susan Guthrie on tax reform; Radio New Zealand International's  Alex Perrottet on Fiji's interim prime minister Frank Bainimarama's visit to Auckland; the National Party's new Hutt South candidate Chris Bishop; and gay rugby.
8:12 Insight
In recent years, the government has tightened the funding reins on tertiary education institutions. It sets targets for course completions and enrolments, and claws back millions of dollars every year from those that fall short. Insight investigates the impact of those rules. Radio New Zealand National's education correspondent, John Gerritsen, asks if the funding has made the tertiary education system more efficient. Or are institutions sacrificing quality in a scramble to meet the government's targets?
Produced by Philippa Tolley.
8:40 Ari Seth Cohen – Fashionably Old
Ari Seth Cohen is the creator of Advanced Style, a street-style photographic blog documenting, in his words, the "fashion and wisdom of the senior set." The blog has since inspired a book and a documentary – both also called Advanced Style. Ari Seth Cohen speaks to Wallace about the beauty that comes with age and what he's expecting to find on his visit to New Zealand.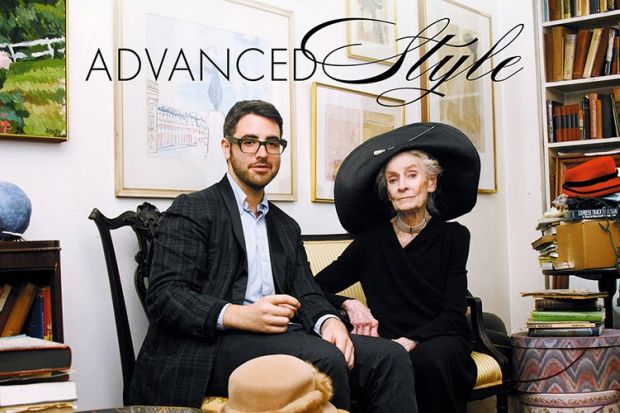 9:06 Mediawatch
Mediawatch looks at the multi-million-dollar move for a new one-stop-shop for the nation's audio-visual archives  - and two documentaries about climate change whose makers reckon the media are missing the point. Also: the new boss picked to lead a big broadcasting company –  and Mediawatch checks up on a prediction that PR would profit from the media's financial woe. 
Produced and presented by Colin Peacock and Jeremy Rose.
9:40 Wayne Brittenden's Counterpoint
This weekend marks the 69th anniversary of the atomic bombing of Nagasaki. Wayne looks at the little-known story of American victims of US bombs. Wallace follows up with US physician Dr Craig Booth and medical social worker Claudia Peterson.
10:06  Joanna Preston - The Dark Feathered Art of Poetry
Joanna Preston is an Australian-born poet, editor and freelance writing tutor who lives in Southbridge, near Christchurch. She has just taken over as poetry editor for Takahe magazine, which is marking its 25th anniversary with an event at the WORD Christchurch Writers & Readers Festival later this month. Joanna's first collection, The Summer King, was published by Otago University Press in 2009. She talks to Wallace about the inspiration, sweat and tears it takes to write a poem - and why some poems are just too hard to understand. 
10:35 David Doubilet – An Underwater Life

David Doubilet with tiger shark. Photograph © Jennifer Hayes.
David Doubilet began snorkeling at age eight and by age 12 he was taking underwater pictures on a Brownie Hawkeye camera stuffed into a rubber anesthesiologist bag. He's gone on to become one of the world's most celebrated underwater photographers – publishing nearly 70 National Geographic stories since his first assignment in 1971.
Gallery: Marine photography by David Doubilet
11:06 John Demartini – Digital Distraction
John Demartini is the founder of the Demartini Institute, a private research and education organisation focusing on human development. Dr Demartini speaks to Wallace about 'digital distraction' and why we should all be using the time we spend on technology in better ways.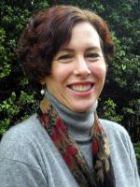 11:26 Jennifer Frost – Let's Talk About Gossip
Associate Professor of History at Auckland University Dr Jennifer Frost specialises in the social, cultural, and political history of 20th century America. Her last book Hedda Hopper's Hollywood: Celebrity Gossip and American Conservatism was named one of the five best books on Hollywood and politics by the Wall Street Journal. She speaks to Wallace about gossip, ahead of her forthcoming book - When Private Talk Goes Public: Gossip in United States History.
11:43 Kerryann Dunlop – Joining the First 15 of Cookery
Kerryann Dunlop was a qualified silver-service waitress before being selected to be one of the initial intake into Jamie Oliver's 15 Apprentice Programme. The mother of two has continued cooking, at work and at home, ever since. Her passion for good, simple and affordable food is now documented in a cookbook that celebrates the cooking of her mum and nanna. She speaks to Wallace about her love of food and why she believes it's crucial that everyone learns to cook.
Music played in this show
Artist: Anna Coddington
Song: Make You Mine
Composer: Anna Coddington
Broadcast Time: 8:40am
Artist: Justin Townes Earle
Song: Time Shows Fools
Composer: Justin Townes Earle
Album: Single Mothers
Label: Vagrant Records
Broadcast Time: 9:40am
Artist: David Dallas
Song: Runnin
Composer: Dallas/A Iusitini/J Iusitini/Britt/Motzer/Morgan
Album: Falling into Place
Label: Dawn Raid Entertainment, Dirty Records and Duck Down Music Inc
Broadcast Time: 11:20am
Artist: Allan Toussaint
Song: We the People
Album: New Orleans Funk 3
Broadcast Time: 11.55