Sunday Morning for Sunday 13 July 2014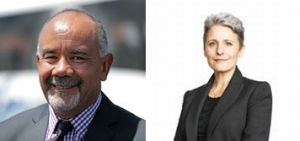 7:08 News and current affairs
With Internet party leader Laila Harre (right), Maori Party co-leader Te Ururoa Flavell (left), concerns about the state of heath care in Pacific nations, a visit inside the Mason Clinic, and an update on the Fifa World Cup.
8:12 Insight Can the Commonwealth Games Survive?
The city of Glasgow is putting the final touches on its preparations to host the 20th Commonwealth Games. New Zealand will send a team of more than 200 athletes to compete with more than 6000 other competitors from 70 other Commonwealth nations in 17 different sports. But with the 11-day event costing the host city more than $1 billion, questions have been asked about the sustainability for countries staging the Games in the future. Radio New Zealand sport reporter Alex Coogan-Reeves investigates the relevance of the event in a crowded sporting landscape and what it might look like in years to come.
Produced by Philippa Tolley.
8:40 Diane Coyle – Enlightened Economics
Diane Coyle runs the consultancy Enlightenment Economics. She is Vice-Chair of the BBC Trust and is also a visiting research associate at the University of Oxford's Smith School of Enterprise and the Environment. She specialises in competition analysis, and the economics of new technologies and globalisation. She is the author of several books, including GDP: A Brief and Affectionate History and The Economics of Enough. She talks to Wallace about GDP and other ways to measure wealth – plus, what's happening at the BBC.
9:06 Mediawatch
Mediawatch looks at how TV dealt with two sexual violence victims at the heart of recent news stories, and at how the media reacted to the jailing of Rolf Harris. Also – pre-election claims of media bias, some tough questions at the Football World Cup, and is free-to-air sport on TV making a comeback?
Produced and presented by Colin Peacock and Jeremy Rose.
9:40 Wayne Brittenden's Counterpoint
Following Indonesia's general election last Wednesday, Wayne takes a critical look at the campaign and suggests that the presidential contenders differ more greatly in style than in substance. Wallace follows up with Dr. Binoy Kampmark of the RMIT University in Melbourne.
10:06 Garth McVicar and Kim Workman – the people, books and events that shaped their ideas
In the latest of our occasional series Influential Kiwis Talk About Their Influences, Garth McVicar (left) and Kim Workman (right) reflect on the individuals, books and events that have shaped them. Kim Workman and Garth McVicar are the yin and yang of crime and punishment in New Zealand. Garth McVicar, a Hawke's Bay farmer who founded the Sensible Sentencing Trust, is known for his "lock 'em up and throw away the key" approach to crime; whereas Kim Workman, a former policeman who went on to become the head of the prison service and founded the lobby group Rethinking Crime and Punishment, is known for his unflagging commitment to rehabilitation and restorative justice. Unsurprisingly both cite their parents as major influences but which one is a fan of psychoanalyst Viktor Frankl and which one cites Steve Jobs as an inspiration?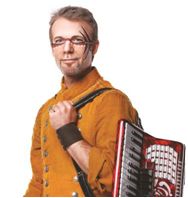 11:05 Charles Dennard – Cirque du Soleil
Born in the US city of Macon, Georgia, Charles Dennard has been working in the music industry for more than 20 years. Before joining Cirque du Soleil in 2002, Charles spent over 10 years working as a professional musician in New Orleans and teaching jazz music at a local Community College and at the University of New Orleans. Charles first joined Cirque du Soleil as the keyboardist and assistant bandleader of the Big Top touring production Alegría. He joins us on Sunday Morning to talk about his upcoming role in Cirque du Soleil's Totem.
11:25 Paora Joseph – Voices from the River
Paora Joseph (below) is of Atihau-a-Papaarangi and Nga Rauru descent, from Kaiwhaiki Pa and Putiki Marae, Whanganui. In Auckland, he worked as an actor with renowned Maori filmmaker Don Selwyn. Selwyn encouraged him to become a director and he was later mentored by award-winning filmmaker Gaylene Preston in making Tatarakihi: The Children of Parihaka, which screened in the 2012 NZ International Film Festival. Paora Joseph will talk to Sunday Morning about his new film Te Awa Tupua – Voices from the River ahead of its world premiere at this year's New Zealand International Film Festival.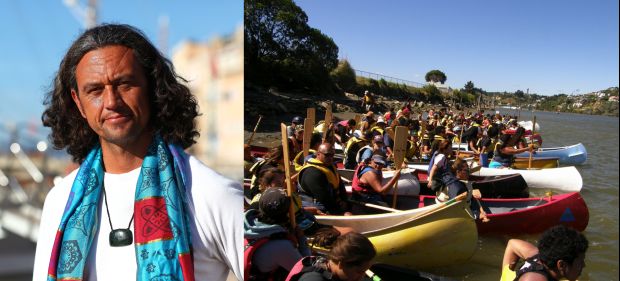 11:40 Gerard Johnstone – Housebound
Wallace talks to Gerard Johnstone about his debut feature film Housebound – a mix of gothic horror and domestic comedy. The film had a shaky start but became a hit at the South by Southwest Film Festival and will feature in the New Zealand International Film Festival.
Music played in this show
Artist: Paolo Nutini
Song: Let Me down Easy
Album: Caustic Love
Label: Atlantic Records
Broadcast Time: 9:40am
Artist: The Ramones
Song: Rockaway Beach
Album: Ramones Mania
Label: Sire
Broadcast Time: 9:55am
Artist: Ray Charles
Song: Hallelujah I Love Her So
Composer: Ray Charles
Album: The Right Time
Label: Atlantic
Broadcast Time: 10:55am
Artist: Cirque du Soleil
Song: Alegria
Broadcast Time: 11:30