Sunday Morning for Sunday 6 July 2014
7:08 News and current affairs
8:12 Insight NZ's Tiptoe Relationship with the US and China
The Prime Minister, John Key, has been in New York lobbying for New Zealand's bid for a non-permanent seat on the UN Security Council. New Zealand has been selling itself as a sensible and moderate nation that prides itself on taking an independent view. But the main reason for John Key's visit to the United States was to spend time with the President, Barack Obama, reinforcing Wellington's warming relationship with Washington. America's so-called "rebalance" towards the Asia-Pacific region, a policy thought to be prompted by the rising presence of China in the region, has helped lift New Zealand's profile in Washington. But could that also put NZ in a difficult position, as it tries to balance its important relationships with both the US and China?
Radio New Zealand political reporter, Chris Bramwell, travelled with Mr Key to the US and explores how difficult that balancing act might be.
Produced by Philippa Tolley.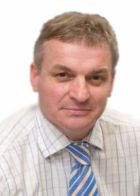 8:40 Conor English – On the Farm
Conor English steps down from his role of Federated Farmers CEO later this month. He talks to Wallace about his background in rural Southland, how farming has changed – and discusses the bad rap farmers are getting over environmental issues.
9:06 Mediawatch
Mediawatch talks to RNZ's boss about changes on the air and behind the scenes.  Also – the diplomatic immunity drama; claims a convicted killer's been gagged; a confusing report about Auckland's ports; and the media seizing on politicians' bad language.
Produced and presented by Colin Peacock and Jeremy Rose.
9:40 Wayne Brittenden's Counterpoint
Wayne follows up on an earlier Counterpoint on exploitative pay conditions for some disabled people. This week he discusses the last taboo in disability service provision. Wallace then talks with Matthew Bowden, co-chief executive officer with the Australian charity, People With Disability.
10:06 Margaret Sparrow – Abortion in the 19th-Century
Dame Margaret Sparrow talks to Wallace about her new book, Rough on Women: Abortion in Nineteenth Century New Zealand. She says women obtained abortions by whatever means they could, despite the dangers of poisoning, haemorrhage, and infection. And abortionists did their work despite the threat of long prison sentences or even the death penalty. Dame Margaret Sparrow has had a long career in general and reproductive health. She is past president of the Abortion Law Reform Association of New Zealand and a Director of Istar Ltd, a not-for-profit company that imports the abortion pill mifepristone. She was awarded an MBE in 1987, the New Zealand Suffrage Centennial Medal in 1993, and the DCNZM for services to medicine and the community in 2002, which in 2009 became a DNZM.
Rough on Women: Abortion in Nineteenth Century New Zealand is published by Victoria University Press
10:30 Frédéric Tcheng – Inside Dior
Director Frédéric Tcheng talks to Wallace about his new film, Dior and I, which goes inside the world of the Christian Dior fashion house. The documentary centres on a behind-the-scenes look at the creation of Raf Simons' first haute couture collection as its new artistic director – a true labour of love created by a dedicated group of collaborators. Melding the pressures of the modern fashion world with echoes from the iconic brand's past, the film is also a great homage to the seamstresses who serve Simon's vision.
Dior and I is screening at the New Zealand International Film Festival

11:05 Anna Guenther – Crowd Funding Business
Anna Guenter is the founder of New Zealand's leading crowd-funding platform, Pledgeme. Up until now internet-based crowd funding has been limited to personal and community projects seeking a hand-up, but a recent change in government regulation means it can now be used by businesses seeking equity funding. Wallace Chapman talks to Anna about the rapid development of crowd funding in New Zealand and the implications of the recent changes for how start-up companies are likely to go about raising capital in the future.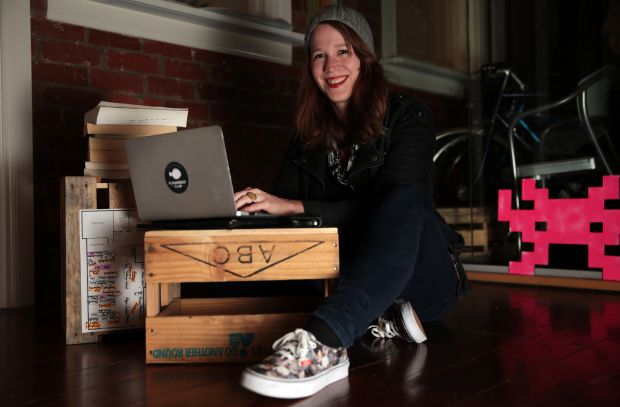 11:25 Shaun Holt – Medicinal Honey
Shaun Holt is an adjunct professorial research fellow at Victoria University, where he teaches a paper on evidence-based natural health, and the founder of HoneyLab. Honeylab has recently formed a partnership with the Mayo Clinic in the United States and Shaun Holt believes its kanuka-based honey products are well placed to take a significant slice of the multi-billion dollar market for products that treat skin conditions such as cold sores, nappy rash
11:40 Lucy Green – Dancing Life
Last week the second season of the popular fly-on-the-wall TV series The Secret Lives of Dancers premiered and we speak to prima ballerina, Lucy Green about the series and about what life entails as a dancer in the Royal New Zealand Ballet.  2012 saw Lucy perform the title roles in both Cinderella and Giselle.  In 2013 she performed the role of the Beer Maiden in Ethan Stiefel's Bier Halle and made her debut as Odette/Odile in Swan Lake, including a special matinee performance to mark the RNZB's 60th birthday. Her international appearances with the RNZB include Giselle in Beijing, Shanghai, Guangzhou and Los Angeles.