Summer Noelle for Friday 2 January 2015
9:08 AM.Three days after Emily Rapp's son Ronan was diagnosed with a terminal illness, she started blogging about the experience. He was 9 months old and had Tay-Sachs disease, a fatal, degenerative… Read more Audio

9:42 AM.Southland Museum & Art Gallery with Irene Schroeder. Audio

9:49 AM.Susan Baldacci is back in Denver Colorado and she joins us from there. Audio

10:07 AM.Professor Emeritus Gary Hermansson had dedicated his life to success in sport, first as an athlete - as part of the Wellington team that beat both South Africa and the British Lions in the 1960s, and… Read more Audio

10:34 AM.With Aaron Marriott, who owns a skydiving business. Audio

10:47 AM.Movie reviewer Dominic Corry reviews 'Codebreaker',' Exodus: Gods and Kings', and 'The Water Diviner'. Audio

11:06 AM.An insider look at the city of angels from author D.R Haney. Audio

11:16 AM.Chosing the songs of a life today, Documentary maker, television programmer, one-time performer Richard Driver. Audio
9:05 Feature interview
Noelle talks to local newsmakers and international guests each morning.
9:30 Gallery visit
Southland Museum & Art Gallery with Irene Schroeder.

Maori Before A Waterfall in Dusky Bay by William Hodges
9:45 USA correspondent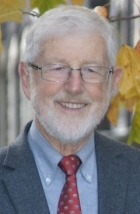 10:10 Getting in the mind frame - New Year's Honours, Professor Emeritus Gary Hermansson
Sport is arguably part of our national identity. On the world stage our small country boxes above its weight. And when it comes to success, it's not just the physical that gives us the advantage.
Professor Emeritus Gary Hermansson had dedicated his life to success in sport, first as an athlete – as part of the Wellington team that beat both South Africa and the British Lions in the 1960s, and as a New Zealand Under 23 cricketer – then as a psychologist.
He's been to every Olympics and Commonwealth Games since 1998, helping athletes reach their peak and he's busy planning for Rio in 2016.
This week he was recognised as an Officer of the New Zealand Order of Merit for services to the field of sport psychology.
10:35 Summer jobs
We talk to locals throughout the country who are hard at work in jobs that don't stop for the holidays.
10:40 Regular experts
Our regular experts are here to advise on the following subjects: home trends; food culture; cooking; television; movies.
11:05 Tales from Hollywood
An insider look at the city of angels from author D.R Haney.
11:10 Songs of our lives
Well known musicians and music critics pick three songs that mean the world to them.
11:45 Book Club
Well known personalities review classic book titles with Noelle.