Summer Noelle for Thursday 1 January 2015
9:07 AM.Jake Simkin is an Australian cinematographer, photographer and video maker, whose work has taken him all over the world. We caught up with him recently when he was based in northern Syria. Audio

9:40 AM.The Dowse Art Museum with Courtney Johnson. Audio

9:48 AM.Our Asia correspondent Rachel Mealey is in Yuzawa, Japan on this first day of the new year. Audio

10:06 AM.Theresa Gattung broke the glass ceiling for women in business in this country. As CEO of Telecom, she reinvented the organisation and in turn was named in Forbe's 2006 100 Most powerful women. She… Read more Audio

10:28 AM.With Bob Kerridge the executive director of the Auckland SPCA. Audio

10:40 AM.Joining us from her bach in Govenors Bay is writer Rosie Belton - whose book Wild Blackberries was probably in many peoples Christmas stocking this year. Audio

11:06 AM.Mike Chunn has worked with songs all his life, from Split Enz and Citizen Band through Mushroom Records to over a decade as Director of Operations for APRA, and CEO of the Play it Strange Trust. This… Read more Audio

11:36 AM.AUT third year journalism students present personal short documentaries on the subjects that matter to them. Today, Missy Dare explores the tradition of waka - the sea going vessels that have been… Read more Audio
9:05 Feature interview
Jake Simkin on being a photojournalist in Syria.
9:30 Gallery visit
The Dowse Art Museum with Courtney Johnson.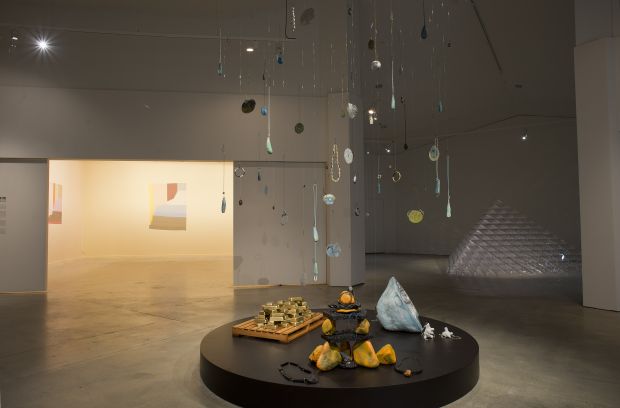 Jewelery by Moniek Schrijer at the Dowse
9:45 Asia correspondent - Rachel Mealey
10:05 Feature interview
Teresa Gattung on her New Year Honour.
10:35 Summer jobs
Bob Kerridge from the SPCA.
10:40 Regular experts
Our regular experts are here to advise on the following subjects: home trends; food culture; cooking; television; movies.
11:10 Songs of our lives
Play it Strange's Mike Chunn.
11:30 Student voices - AUT Student Missy Dare on Waka ama
AUT third year journalism students present personal short documentaries on the subjects that matter to them.
11:45 Book Club
David Slack reviews Evelyn Waugh's Decline and Fall.