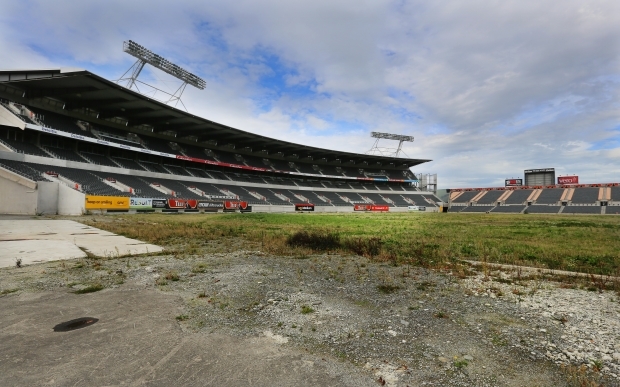 Photograph: Radio NZ/Diego Opatowski.
Memories of Christchurch's Lancaster Park are sought for a new art project called Field Theory.
For nearly four years Lancaster Park (AMI/Jade Stadium) has lain dormant on the edge of the city, yet thousands of fleeting, ecstatic, breath-catching moments that have taken place on this site remain a vital part of Christchurch's identity.
This coming Canterbury Anniversary Weekend Australian art collective Field Theory will enter the legendary field of the old stadium. For 72 hours they will broadcast non-stop to the world every story they can find, from anyone, on anything. So, Field Theory need your stories!
Martyn Coutts and Jason Mayling explain how it all works.