Standing Room Only for Sunday 30 August 2015
12:39 Lamenting Auckland's shrinking gardens
An Auckland artist is using his paintbrush to comment on the city council's determination to intensify housing. Mark Wooller is particularly concerned at the disappearance of the traditional, quarter-acre section and people's once-abundant gardens. In his exhibition Big Garden, Mark laments the removal of native trees and plants, and the paving over of fertile soils for housing developments. Big Garden hopes at the Warwick Henderson Gallery in Auckland on Wednesday.
12:47 Hamlet: The Video Game
Shakespeare never imagined that his finest work would make for this season's hottest video game. Partly scripted, partly improvised and wholly unique, Hamlet: The Video Game (The Stage Show) is an original blend of video games and Shakespeare that makes its world première as part of the Christchurch Arts Festival. Written and directed by former Court Jester, now Montreal-based video game director, Simon Peacock (Voice Director of Assassin's Creed; Voice & Motion Capture Director of Deus Ex: Mankind Divided), Shakespeare's Hamlet has been transformed into a show aimed at gamers and non-gamers alike. Hamlet: The Video Game (The Stage Show) is on at The Forge at The Court Theatre from 3 - 6 September. Hamlet: The Video Show (The Stage Show)
1:10 At the Movies with Simon Morris
Simon reviews Southpaw, starring Jake Gyllenhaal as a troubled boxer; Vacation - a sequel/remake of the old 80s comedy; and She's Funny That Way, Peter Bogdanovich's tribute to the classic comedies of the forties.
1:34 Never before seen Robert Lord play finally premieres in NZ
The Travelling Squirrel is a play written by NZ playwright, the late Robert Lord, who's best known for his works Joyful and Triumphant and Well Hung. But this play, which he wrote while living in New York, hasn't been performed here before. His friend and colleague Susan Wilson is directing the premiere for Wellington's Circa Theatre www.circa.co.nz. The Travelling Squirrel premieres on 5 September.
1:47 2016 New Zealand Festival Show For the Birds
One of the first international events announced for the 2016 New Zealand Festival in Wellington is the return of the core artists involved in last year's nocturnal light and sound show at the Botanic Garden, Power Plant. For the next festival they are mounting a something along the same lines - but different - at the Otari-Wilton Bush Reserve which is very close to the Capital's CBD. Here British artists Jony Easterby and Mark Anderson, with the help of a group of other artists including Kiwis, will create around 25 avian-inspired artworks that will illuminate the natural beauty of the reserve. March 2015.
2:05 The Laugh Track: Rachel Henry and Eamonn Mara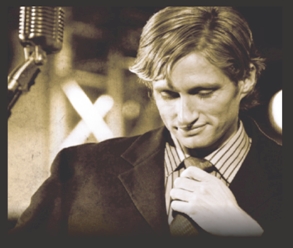 Wellington's performing arts fraternity are banding together to honour a beloved friend, colleague and cohort - Robbie Tripe. On Sunday 6th September at San Fran there will be a one night only performance to raise money and awareness for The Mental Health Foundation NZ. It honours a talented member of the performing community, who lost his battle with the Black Dog. Actor Robbie Tripe, who was 41, was known for his roles in Shortland Street, where he played defence lawyer Lawrence Cunningham in 2012, as well as in the hit American children's series Power Rangers. Robert's other TV and film credits include The Strip as well as The Truth about Demons and Radio Hauraki docu-drama The 3 Mile Limit. Rachel Henry and Eamonn Mara talk about Robbie and about comedians who've also battled the Black Dog. All proceeds raised will be donated to the Mental Health Foundation NZ
2:26 Stencil artist Flox takes Taiwan
Hayley King, also known as the stencil artist Flox, is about to show us what she learned about her craft while on an Asia Foundation's artist's residency recently in Taiwan. Here, Hayley often stencils our native birds and flora. There, she moved into clouded leopards, bears and orchids. Hayley's solo show, Made in Taiwan, is on at the Allpress gallery in Auckland.
2:38 Sir Truby King - what do his hundreds of books tell us about the Plunket Society Founder
Books from Plunket Society founder Sir Truby King's massive book collection are being used to highlight the health campaigner's life and personality. This includes his early years, his education, his work at Seacliff Lunatic Asylum, and his pioneering work in child and infant care. Curator Dr Donald Kerr has accessed The Melrose Library which includes around 1000 volumes which were collected by Sir Truby King in his lifetime. Many are revealingly annotated. Two-thirds of the books deal with the health of women and children, consisting of both professional and popular texts. The remainder is non-medical, comprising works of general reference and some fiction. Subjects covered include child health, nutrition, paediatrics, child diseases, psychology, horticulture and animal husbandry, gardens, especially rose and rhododendron books, and social issues such as race theory and education. An exhibition: 'The Melrose Library: Reflecting the Life and Works of Sir F. Truby King' is on at the de Beer Gallery, Special Collections, University of Otago.
2:49 Performer Julia Croft wants a revolution but only if it has dancing
This Auckland actor and writer is mashing up Emma Goldman, Nikki Minaj, Taylor Swift and Laura Mulvey in a one-woman show overflowing with feminism, film, fun, confetti cannons - and critiques of media stereotypes of women's bodies. She shows Justin Gregory around her rehearsal room and explains why for her, more is more.
3:05 The Drama Hour: The Godwits Fly - part two