Standing Room Only for Sunday 23 August 2015
12:41 How Bizarre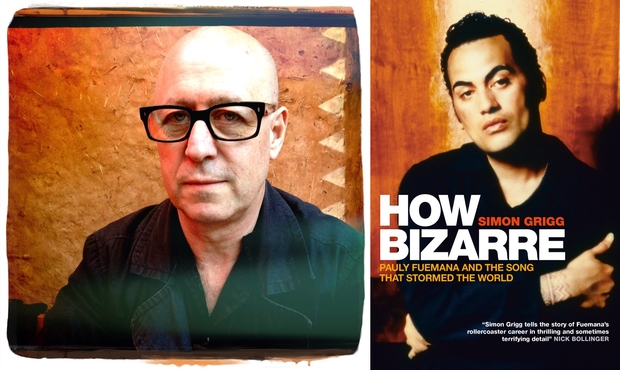 Simon Grigg has just completed a fascinating book detailing the story behind one of our most successful recordings - OMC's worldwide smash 'How Bizarre' and the meteoric rise  - and fall - of Pauly Fuemana. Published by Awa Press
1:10 At the Movies with Simon Morris
Simon reviews Trainwreck, written by and starring woman of the moment, Amy Schumer… and the movie version of the old TV series The Man From Uncle. He also looks at Women He's Undressed, a documentary about Orry-Kelly who designed the costumes for over 250 Hollywood movies - including the Oscar-winning Some Like It Hot.
1:34 Hand weaving
Hand weaving is making a comeback, here and overseas, with a whole new generation of young weavers using traditional hand looms but experimenting with new materials and techniques. Many of our more innovative young weavers have been shoulder tapped to be part of an exhibition in Auckland aimed at reminding people about the special qualities of handmade garments, in this mass produced age. Wellingtonian Rachel Long and Auckland based Christopher Duncan talk about their takes on hand weaving and why they love it. Their work's on show at STRANDS  weaving a new fabric At Objectspace in Auckland.
1:47 Horror Unleashed
If you saw Tim Wong's alternative history of New Zealand film Out of the Mist at the Film Festival, you'll know Tim had a lot of respect for maverick film-maker David Blyth. Where most Kiwi pioneers were trying to make mainstream thrillers and road movies, or intense, personal art-films, David was - well, different. His first film, Angel Mine, was also the first one to be funded by the new Film Commission. But when it came out, the censors didn't know what had hit them. We talk to David Blyth, whose retrospective Horror Unleashed opens on Wednesday at Wellington's Archive of Film, TV and Sound.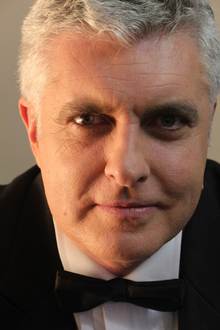 2:05 The Laugh Track: Darren Sanders Australian Comedian
Darren Sanders has been performing stand-up comedy for over 20 years (including on Australian TV shows Rove, The Darren Sanders Show), He appeared in Underbelly 3 - The Golden Mile and the feature film 'Any Questions for Ben' and is a regular headline act at comedy clubs and corporate events. Recently he has been travelling on cruise ships in The USA, Asia, New Zealand and South Pacific entertaining nationalities from all over the world.
2:26 New Zealand Fashion Week 2015
New Zealand Fashion Week kicks off in Auckland from 24-30 August, and this year, Jessica Grubiŝa and Madeleine Harman are showing their label, Harman Grubiŝa for the first time. Sonia Sly caught up with the pair in the lead-up and also chats to Murray Bevan, Director of Showroom 22, about the business of fashion.
2:36 Remembering illustrator Alan Gilderdale
The Little Yellow Digger quickly became a favourite with children around the country, but the illustrator, Alan Gilderdale's artistic expertise extended far beyond mechanical devices. His wife Betty and son Peter have spent the two years since Alan's death going through a vast back catalogue of paintings, drawings and lithographs, to put on a retrospective exhibition on Auckland. This will be the first time much of it's been seen in public.
We'll hear from Peter Gilderdale, who' s a senior lecturer in design at AUT University and to the exhibition's curator Warwick Brown. The Alan Gilderdale retrospective opens at the Northart Gallery in Northcote next Sunday.
2:49 Amber Griffin - dance photographer
Amber Griffin has won a gold medal for her dance photography at an international competition.The former ballet dancer went to Paris to collect the medal after catching the eye of the World Photographic Cup judges. Amber says Capturing movement in a still is a hard task, even with all the flash new photographic gear and software available. Her photographs are on show at the Exhibitions Gallery Of Fine Art in Wellington from Thursday.
3:05 The Drama Hour: The first of three episodes of Fiona Kidman's adaptation of the Robin Hyde novel, The Godwits Fly. Today is the anniversary of Robin Hyde's tragic death in London in 1939.