Standing Room Only for Sunday 19 April 2015
12:39 Moodbank
A new bank in Auckland has just opened where how you feel is more important than how much you have. Moodbank in Wynyard Quarter is an art project-slash-ATM where you can deposit your mood, not your money. Artist Vanessa Crowe, one of the team behind this art project, explains to Justin Gregory how it grew out of an idea that began in Wellington.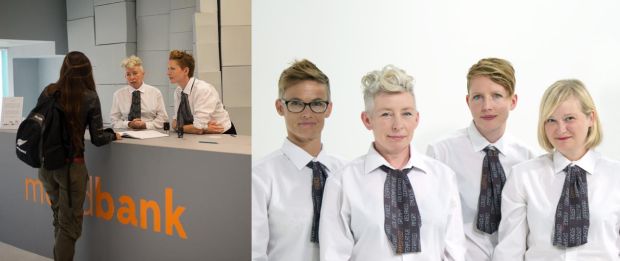 Images courtesy Vanessa Crowe
12:47 Te Pou Whare    
In the 1980s and 90s Wellington's Taki Rua theatre showed the value of having a theatre space showcasing Māori live performance. It's been a long wait for a replacement venue after the theatre closed in 1998. The new space is based not in the capital but in Auckland. Te Pou Whare has just opened in New Lynn, though fundraising for the ambitious project is ongoing. Ruia Taitea Creative which has driven the venture was formed just a few months ago, one of its founders Tainui Tukiwaho talks about the project.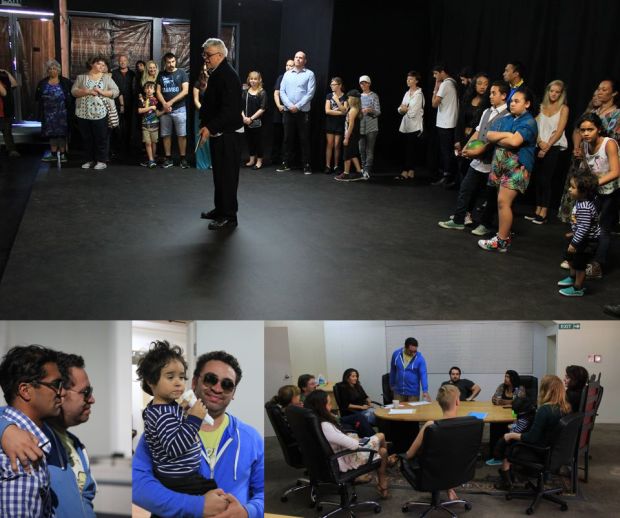 Photos by Morag Carter
1:10 At the Movies with Simon Morris
Simon Morris looks at the come-back of the female-friendly film, including Samba, starring Charlotte Gainsburg, Woman In Gold, starring Dame Helen Mirren, and Nicholas Sparks' romance, The Longest Ride, starring up-and-comer Britt Robertson.
1:34 Sally Stockwell's Weightless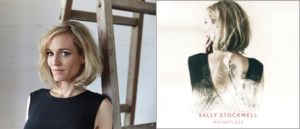 Actor turned singer/songwriter Sally Stockwell called on the talents of her brother, musician and music producer Ben when she started work on her first album. But when he died while they were working on the jazz/cabaret influenced album, Sally wrote several new songs for it as a tribute to him. That includes the title track, Weightless, based on a poem Sally wrote soon after Ben's death. Sally's been acting for more than a decade with a CV filled with theatre and TV roles, including Agent Anna, Nothing Trivial, Outrageous Fortune and Shortland Street.
1:47 Jason Wright
Sound artist and sound designer Jason Wright can put his hand to pretty much anything in his chosen field. You can hear his work on stage, in art galleries and in other spaces. He works across sonic arts, composition, installation and live performance. His latest gig is designing sound for a show called Triumphs and Other Alternatives for the Muscle Mouth company - they were behind the dance show Age at last year's New Zealand Festival. Both shows see Jason working with high profile expat choreographer Ross McCormack. Triumphs and Other Alternatives premieres at the Hannah Playhouse in Wellington on the 22nd of April. There will be an accompanying exhibition at Enjoy Gallery in the Capital opening on April the 28th.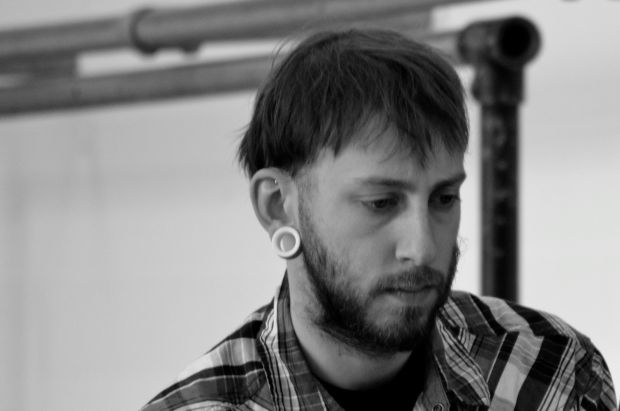 2:05 The Laugh Track
Comedian and Dentist, Sam Smith who's appearing at the NZ International Comedy Festival.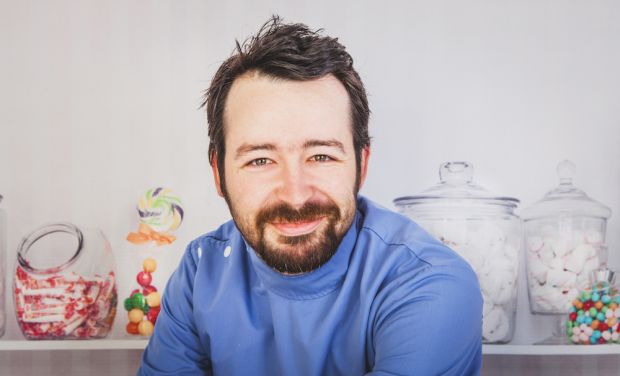 2:26 Emily Perkins' First Play
Novelist Emily Perkins has penned her first play. She's updated Henrik Ibsen's A Doll's House and set it in contemporary New Zealand. This new version will premiere at the end of the month in a production by the Auckland Theatre Company. Of course any other changes she might have made to the text will have to remain a mystery until opening night. Justin Gregory asked Emily and director Colin McColl why they felt the need to rewrite a classic.

Emily Perkins and Colin McColl - Images courtesy of Auckland Theatre Company
2:38 Author Interview
Ann Glamuzina has drawn on her Dalmatian family history for her debut novel, Rich Man Road. The former lawyer is based in Auckland but still has extended family living in Croatia. In the novel we hear from an elderly Dalmatian nun about her early life and a misunderstanding that impacts on her life for many years. The other narrator is a young Samoan nun who was sent to New Zealand by her family, believing she would have a better life here. Rich Man Road is published by Eunoia.
2:49 Gallipoli Remembered
Artist Stanley Palmer has a personal connection to the Gallipoli campaign of 100 years ago. His father and uncle both served in the campaign, and Stanley went to Gallipolli last year with other New Zealand and Australian artists, filmmakers and historians involved creating a touring exhibition. Stanley's just back from the opening of an ANZAC exhibition in Sydney, in time to open a solo show at the Solander gallery of paintings and monoprints based on his travels to Gallipoli. Stanley Palmer will give an artist talk on Thursday 23 April 12 - 12.45pm at Solander in Wellington.
3:05 The Drama Hour
Part Four of Shakespeare's Women and Part Two of The War Artist by Carl Nixon.