Standing Room Only for Sunday 21 December 2014
12:40 PM.Wellington author Kate Carty has written a novel about Christian Assyrians fleeing Iraq under Saddam Hussein's regime in the 1990s, based on true stories. Audio

12:50 PM.There is a lot to like about Shang Shang (Cookie) Wang. Hailing from Hunan Province, as a teenager she was sent to New Zealand to get a better education. Now based in Auckland, the artist says she has… Read more Audio

2:05 PM.Earlier in the year, Script to Screen and Playmarket co-hosted a writers' room discussion about screen writing. It was chaired by Bevan Linkhorn, and on the panel - Dean Hewison, April Phillips and… Read more Audio
12:39 Novelist Kate Carty: Run Thomas Run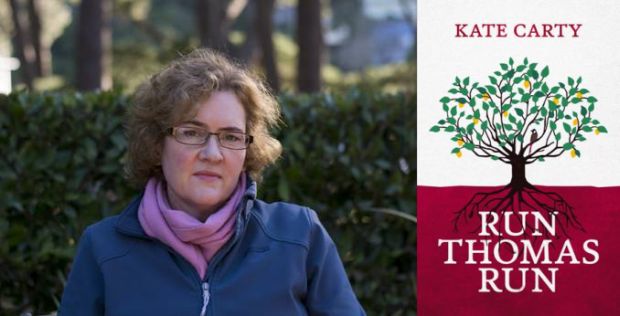 Wellington author Kate Carty has written a novel about Christian Assyrians fleeing Iraq under Saddam Hussein's regime in the 1990s, based on true stories. Today Assyrians in Iraq again fleeing for their lives, this time from Islamic State.  Kate talks about their resilience and the challenges these families face trying to fit in to their adopted countries.
12:47 Fashion designer Shang Shang ("Cookie") Wang and Hello Kitty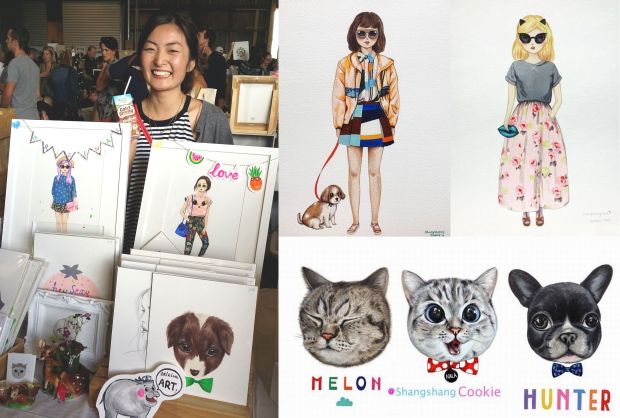 There is a lot to like about Shang Shang (Cookie) Wang. Hailing from Hunan Province, as a teenager she was sent to New Zealand to get a better education. Now based in Auckland, the artist  says she has always loved to draw and paint, despite having had allergies to paint as a child. But her parents supported her obsession, which saw her creating daily artworks on the floor of her family home; her parents washing away her artwork away at the end of the day to create space for the next day's creation.
But prior to calling herself an artist, Cookie studied fashion and business at  Auckland University. An internship with New Zealand label Trelise Cooper then led to her employment with the company as a design co-ordinator. She still loves fashion and creates cute, colourful fashion illustrations, styling her anime-like fashionistas with Karen Walker sunglasses and international designs straight off the runway.  
She is currently working on a children's alphabet book and designing artwork for a new App featuring a celebrity cat. If anything, she finds joy in sharing her work and teaching young people how to draw.
To find out more about Shang Shang, check out her Instagram and her Tumblr sites.
1:10 At the Movies with Simon Morris
Simon Morris looks back over a year of film: from Oscar winner 12 Years A Slave to the big trends of 2014. It was a year of big, if shaky, franchises, a lot of films about music-makers and the belated discovery that teenagers weren't the only ones going to the cinema.

1:34 The Laugh Track - Noelle McCarthy
Summer Noelle presenter, Noelle McCarthy shares clips that make her laugh.
2:05 From stage to screen – adapting plays for the cinema
Earlier in the year, Script to Screen and Playmarket co-hosted a writers' room discussion about screen writing. It was chaired by Bevan Linkhorn, who works as a producer for the Gibson Group, specifically for comedy, drama, children's programmes and multi-platform content. Bevan's an actor, script advisor and writer, and his plays include Awesome Foursome and Adolescent Stormtrooper. On the panel - writer, actor and director Dean Hewison and actor / writers April Phillips and Sophie Henderson. 
3.05 The Drama Hour
The short story Beyond Fazakerly Copse by Christopher Horan. And we look at theatre's future in a world filled with ever increasing competition for people's spare time and their recreational dollars, in Act Fourteen of Encore: the story of New Zealand Theatre.