Standing Room Only for Sunday 14 December 2014
12:39 Meet Me in the Square
In the 1980s, art student David Cook amassed some 6,000 photographs of his home town of Christchurch. After the earthquakes he revisited them. Now he's putting some of those photographs in a book and on show in Christchurch.    He's hoping some of the people he photographed will see Meet me in the Square and get in touch with him.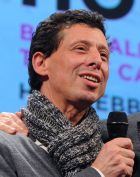 12:47 Paul Trijbits
British film and TV series film maker Paul Trijbits on the role of the executive producer, working on the upcoming BBC/HBO TV series of J K Rowling's The Casual Vacancy, and co-production opportunities for New Zealand and the UK.  He was here as a guest of Women in Film and Television (WIFT).
1:10 At the Movies with Simon Morris
Simon Morris looks back on 14 years of Sir Peter Jackson's Middle Earth films – and takes the opportunity to detail a remarkable year for New Zealand films – features, shorts, documentaries and TV movies.
1:34 Sculptor Fred Graham
Sculptor Fred Graham started the Maori Contemporary Art movement, along with his friends and colleagues Sir Cliff Whiting, Ralph Hotere, Selwyn Muru and Sandy Adsett. Now Fred's life and work are documented by Maria de Jong in a book that's just won the Maori Book Awards Te Mahi Toi – Arts award.  

1:50 Audioculture with Simon Grigg
Simon Grigg from the website Audio Culture dips into New Zealand's rock and roll archives. Today Upper Hutt – home of The Fourmyula, the Bitter End, Frankie and Jon Stevens – and of course the Upper Hutt Posse.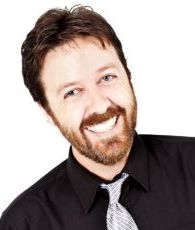 2:05 The Laugh Track 
Vaughan King is about to start a new club in Wellington to act as a hub for the booming comedy scene in the Capital. In its honour he does an all-Wellington Laugh Track, featuring the likes of Fred Dagg, Ben Hurley and the Flight of the Conchords.
2:26 Manawa Ora
Truth, trust and telling your story is what Manawa Ora: Stories from the Street, is all about. Marginalised South Auckland rangatahi are teamed-up with top artistic mentors to develop a creative response to their often difficult lives. The first season of performances sold out. And this coming week they're back. Sarah Longbottom is the creative director of parent organisation Nga Rangatahi Toa Creative Arts Initiative and she tells Justin Gregory she believes art helps in ways nothing else can.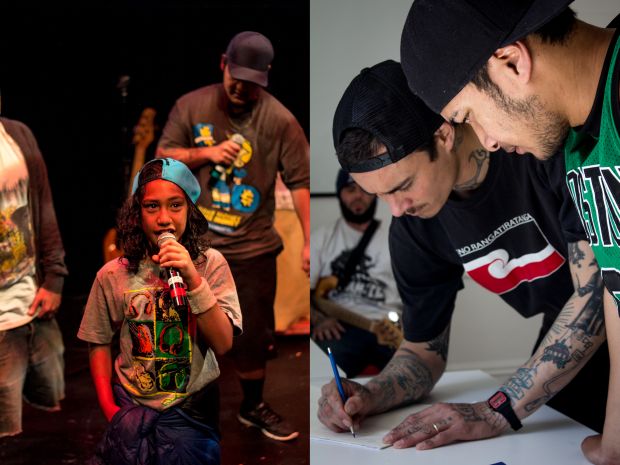 Courtesy of Nga Rangatahi Toa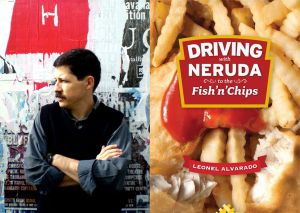 2:38 Leonel Alvarado
Poet Leonel Alvarado was born in Honduras, lived in the US and now calls New Zealand home. He moved here more than a decade ago to lecture at Massey University in Palmerston North. Now he's published his first collection of poetry written in English, Driving with Neruda. Leonel's two previous collections were written in Spanish but this time, because he's writing about his impressions of Aotearoa, he felt it had to be English.
Links:
Spanish poet wins prestigious poetry prize
Haunui Press - Leonel Alvarado
2:49 3D printed art
Artists love the opportunity to explore new technology – like 3D printing. At the forefront of 3D art printing is American Tom Burtonwood. He's best known for creating 3D books, from scans made of artifacts in galleries and museums.
Orihon is included in libraries and collections all over the USA (Yale, MIT, School of the Art Institute of Chicago) and also at Dunedin School of Art in NZ and is available for purchase from Booklyn, a project that distributes artist books and multiples based out of Brooklyn.
3.05 The Drama Hour
The short story Expectation and Desire by Rhonda Bartle. And we hear about some of the highs and lows of New Zealand Theatre in the 1990's with Act Thirteen of Encore: the story of New Zealand Theatre. Plus Bardfest gives us one of the most popular Shakespearean monologues.It's Jaques' melancholy monologue from Act II, Scene VII of As You Like It.