Standing Room Only for Sunday 7 December 2014
12:39 Jacky Pearson
A Wellington watercolourist's paintings are about to be seen around the world in a syndicated Australian TV show, Colour in Your Life. In it, Graeme Stevenson rocks up to artists' houses in New Zealand and Australia and chats to them about their work, while they paint. The series has been going for years in Australia, and it's now about to go global. Jacky Pearson features in the latest series.  

Artwork by Jacky Pearson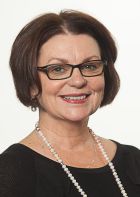 12:47 The National Touring Agency explained
Creative New Zealand stumps up almost a million dollars to set up an agency to help our performers tour the country. It's something that performing artists have been wanting for years – so why now? And how will the national touring agency work? CNZ's Cath Cardiff explains.
1:10 At the Movies with Simon Morris
Simon Morris reviews Nightcrawlers, The Drop and Elsa and Fred.
1:34 ANZAC Girls
A New Zealand-Australia co-production that could pave the way for more in the future… we preview a New Zealand-Australia TV series co-production about WW1 nurses, ANZAC Girls.
1:47 Tongan art
Then artist Dame Robin White teams up with young Tongan artist Ruha Fifiti and dozens of Tongan women to create a work the length of a swimming pool. It's traditionally made but much of the imagery is far from traditional, displayed at Pataka Art Museum.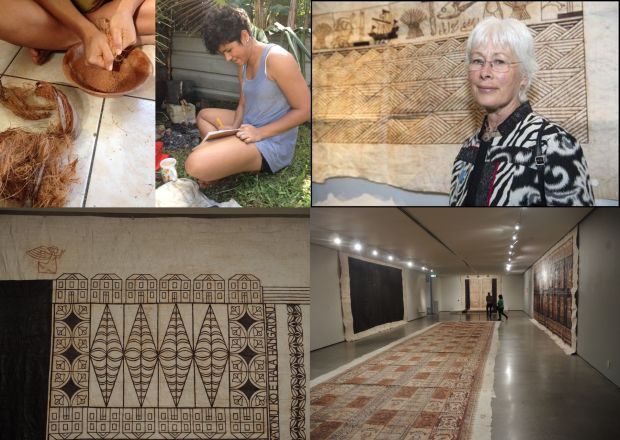 2:05 The Laugh Track
Actor, writer and performer Barnie Duncan has just come back from the Edinburgh Festivals, where he won the Fringe Genius award for Best Original Show. He's brought Calypso Nights back home to Auckland for "Summer in the Square" on December the 20th.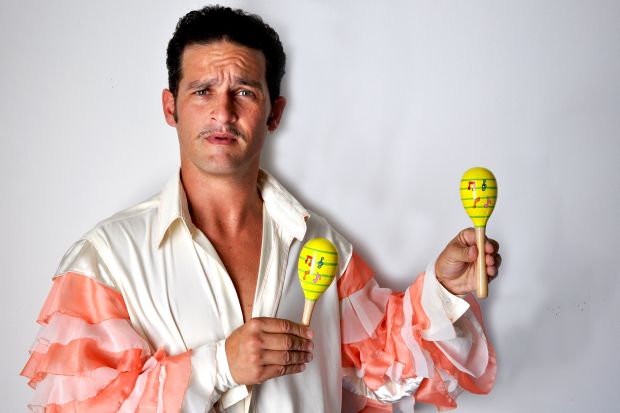 2:26 Lisa Reihana, Arts Foundation Laureate
When multidisciplinary artist Lisa Reihana was named an Arts Foundation laureate this year, she was praised for her "culturally rich meditations on Māori in modern times". But for her next work, she's going back in time and spreading out across the pacific. Tai Whetuki: House of Death is a video work for next year's Auckland Arts Festival and its centerpiece is an imposing 8 foot tall traditional costume. Lisa Reihana tells Justin Gregory she wants to use it to talk about the some of the tough parts of the past.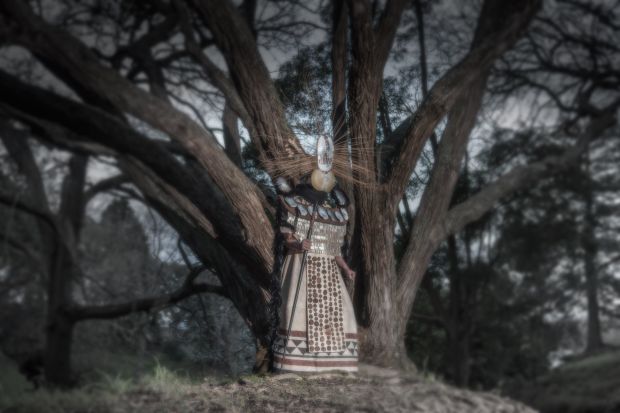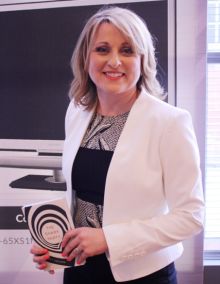 2:38 Janet Colson
Once she was one of London's best arts fund-raisers… now Janet Colson is living in New Zealand and has turned her hand to writing a novel called The Shark Party.  It's set in the world of art dealing in New York and reflects on the corrupting power of money.
2:49 NZ On Screen
Irene Gardiner has NZ On Screen clips all about Christmas. 
3.05 The Drama Hour
We hear of the emergence of Pacific Island and Indian Theatre in New Zealand in Act Twelve of Encore – The Story Of New Zealand Theatre. There's more from Bardfest The Shakespeare monologue Project. And we have the short play The Fastest Piano In The West.