Standing Room Only for Sunday 12 October 2014
Broadcasting live from outside Dunedin's Regent Theatre for the Otago Arts Festival on Sunday the 12th from midday. Visitors very welcome.
12:39 This Other Eden  
Composer Anthony Ritchie drops by to introduce his brand new opera, This Other Eden, about the friendship between Nga Puhi chief Hongi Hika and missionary Thomas Kendall.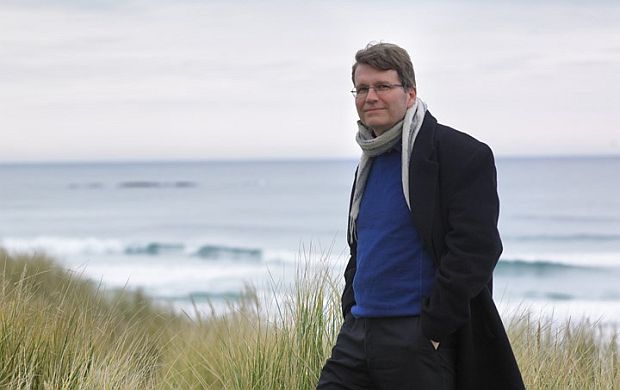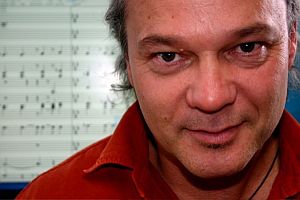 12:47 Trevor Coleman
Trevor Coleman is a three-times Emmy award-nominated composer, and producer of almost 100 soundtracks, working as a freelancer and with Dunedin-based NHNZ (Natural History NZ as was). He's also a busy musician who's gigging at events like the Otago Arts Festival, while studying for a Doctorate in Music.
1:10 At the Movies with Simon Morris
Simon Morris reviews Gone Girl, Dracula Untold and German film, Beloved Sisters.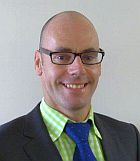 1:34 Vogel Street Revitalisation
We find out how Dunedin's historic Vogel Street has been brought back to life. This once-thriving hub of commerce fell out of favour for a long time, but now it's been revitalised and its grand old buildings will be used as canvases by street artists for the Vogel Street Party, which is part of the Otago Arts Festival. Vogel Street Building owner Laurie Forbes and Glen Hazelton from the Dunedin city council describe what's happening.  
1:47 Best album covers     
We chat to three finalists for this year's best album cover designs, to find out if musicians insist on having a say and if the music has to relate to the cover. This year's finalists couldn't be more different – Liam Finn's The nihilist, designed by Anns Taylor and Ken Clark, Grayson Gilmore's Infinite life, cover by Henrietta Harris and Ladi6's Automatic, with a cover by Robert Wallace.

2:05 The Laugh Track
Lara McGregor is the artistic director of Dunedin's Fortune Theatre, which is flat-out hosting several theatrical productions for the Otago Arts Festival.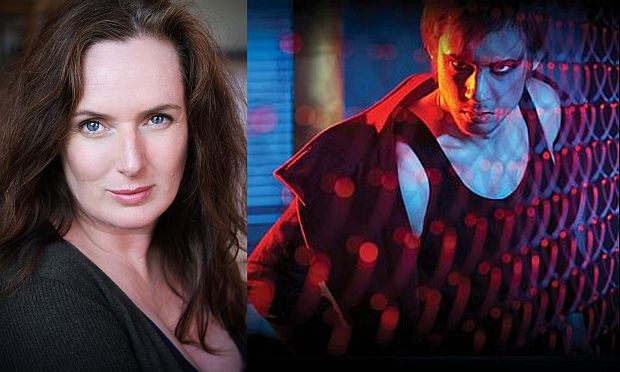 2:26 Reach
Dunedin author Laurence Fearnley brings together a vet, an artist and a diver in her new novel, Reach. Often Laurence has set her stories in the McKenzie Country but this time she's ventured into the ocean. The novel is published by Penguin.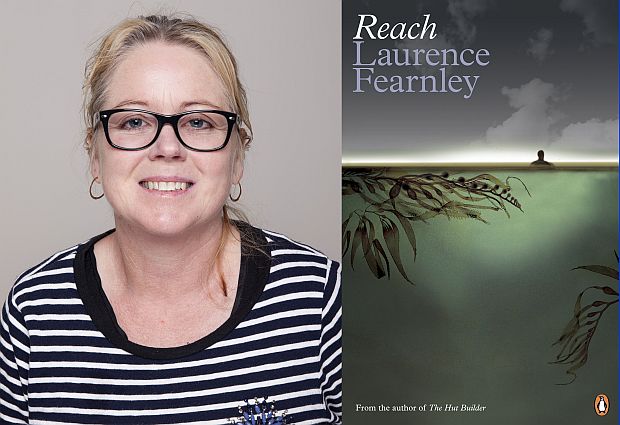 2:38 Swell
Twenty years ago the Bellamy family of Macandrew Bay in Dunedin set up an art gallery, and they are celebrating its 20th anniversary with a retrospective exhibition called Swell for the Otago Arts Festival. Mum Pauline and son Max are our guests, looking back on 20 happy and successful years for Bellamy's Gallery.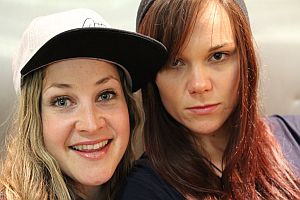 2:49 B-girls on the Rise
Lauren Dunningham aka B-girl Legend and Jody Stewart aka B-girl Nossy know a thing or two about battling it  out on the dance floor. Their dance style of choice is 'breaking' or breakdancing and although B-boy culture here is still fairly small, it's definitely on the rise. Originating through U.S hip-hop culture B-boying has been around since the 1970's, and in New Zealand women are still fairly new to the scene, but B-girl Legend says, "we're equally as fierce."  
3:05 The Drama Hour
This week on the Drama Hour we continue to get to know The Cabin Fever Club, a group of gold-card-holding, literary types who meet every week at the Sour Dough Café – It's Part Three of Book Ends the new comedy series from Roger Hall. We hear Helena, Puck and Ophelia with Bardfest: The Shakespeare Monologue Project. And we also have a wonderful piece from our "Go Solo" archive, it's Paul Harrop's He Calls A Spade A Spade.