Standing Room Only for Sunday 28 September 2014
12:39 Charles Esche
The international judge of the country's biggest visual arts award, and the artist he selected to win the 2014 Walters Art Prize. The finalists are Kalisolaite 'Uhilaite, Luke Willis Thompson, Maddie Leach and Simon Denny.

12.50 Road Trip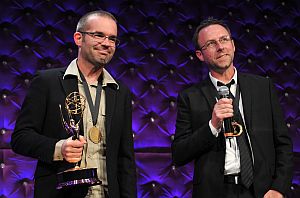 There's a shout out to New Zealanders with stories to share about road trips around the country, to be woven into an interactive drama/documentary series by Emmy award-winning web-series makers David Stubbs and Thomas Robins. The episodes will be shown on Stuff from 29 September.
The call for stories or interesting characters can be sent via email to: roadtrip@stuff.co.nz or directly onto Stuff Nation, where people can leave their story tips in the Road Trip section.  
The lead actress is Canadian Megan Heffern and the local actor is Nua Finau who's a recent graduate from Toi.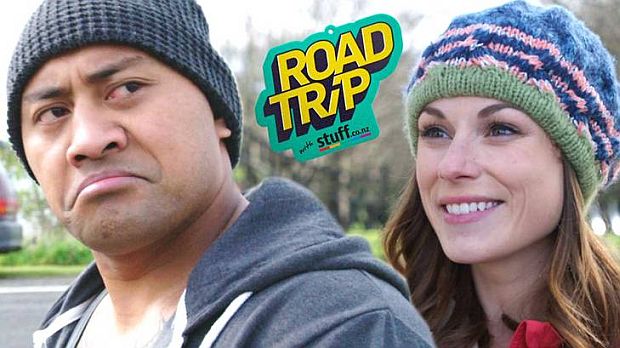 1:10 At the Movies with Simon Morris
The second Sin City "comic book on the screen". Smaller, and rather better are an Indian charmer called The Lunchbox, and the stripped-down, man-in-a-car thriller Locke, starring Tom Hardy.
1:34 Simon Denny
Multi-media artist Simon Denny is representing New Zealand at the Venice Biennale next year. It is very much a work in progress because Simon is fascinated by current trends – notably the internet, privacy and mass surveillance. Before Venice, he's installing his exhibition, based on the inventory of the hundreds of items taken by police from Kim DotCom's mansion in 2012, at Wellington's Adam Art Gallery after it went on show in Austria and England.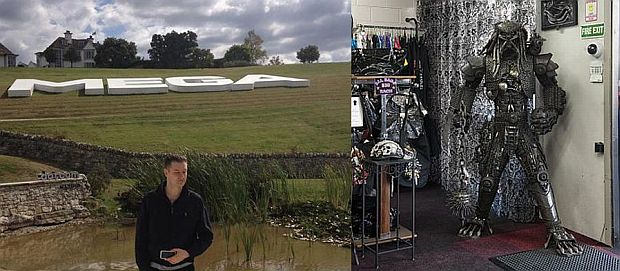 1:47 The Voice of Age 
Photographer Guy Frederick introduces us to John Shanks, one of the many long-time Christchurch residents he's photographed and interviewed for his project, The Voice of Age, which opens on the first of October at the Christchurch City Council offices. 
2:05 The Laugh Track
Matt Whelan, one of the stars of the new TV series, Cover Band.
2:26 Cecilie Geary,
Long-time fashion and beauty writer, Cecilie Geary, has just committed her five decades of experiences and memories to paper. After starting out as a copywriter, Cecilie wrote for the Auckland Star when fashion journalism and photography were in their infancy here, before starting a very long association with Fashion Quarterly. She's seen trends come and go, and come back again. Cecilie Geary's memoir, Being There, Memoirs of a Fashion and Beauty Writer, 1956-2006 is available via the New Zealand Fashion Museum.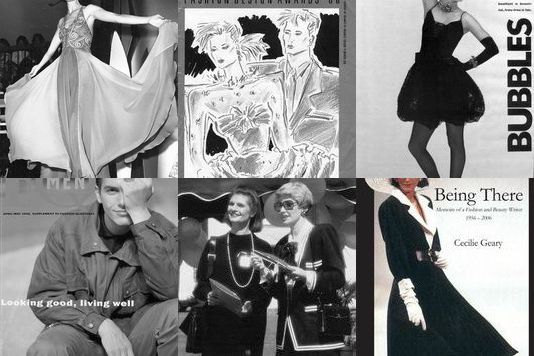 2:38 Book Bazaar   
No-one loves a good story more than children, and this school holiday at Capital E, some leading children's authors and an illustrator will be presenting workshops as part of a Book Bazaar, which is all about developing storytelling skills through words and pictures.

2:49 Daya Czepanski  
Young Auckland playwright Daya Czepanski is just 18 and already she's seeing her first play performed on stage, The Cohort Hotel. Several established theatre practitioners believe she's got real potential and they've taken her under their wing to help with the script. The Hawkins Youth Theatre Company is putting on the black comedy which premieres at Hawkins Theatre Papakura on the 3rd of October.

3:05 The Drama Hour
A new Roger Hall series, Book Ends, and the poignant short story The Sign Of The Huia written by Janette Sinclair.