Standing Room Only for Sunday 17 August 2014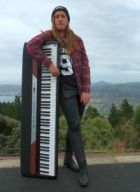 12:40 Acree
Young female rapper Arcee – that's her stage name, Rona Wignall is her everyday handle. She tells us why she loves to rap but why so few other women are following suit. Arcee is a guest speaker at the upcoming TedX Conference in Wellington, where movers and shakers share their stories and ideas to spark conversations.
12:47 The Factory
Producer William McKegg discovers some uniquely Pasifika problems in the Edinburgh Fringe show The Factory. He talks to RNZ's festival reporter, Charlotte Graham.
1:10 At the Movies with Simon Morris
Guardians of the Galaxy is endearingly retro in more ways than one.
1:34 Music Outside the Concentration Camp: Brundibár
The production is being staged as part of a Conference: Recovering Forbidden Voices 2014 which is a collaboration between the New Zealand School of Music and Victoria University. In the production children from Kelburn Normal School make up the choral component.
Given that the opera is being performed in 2014, according to Conductor Robert Legg, the story of the concentration camp comes to mind immediately when listening to the music, but so too do other elements, "Central Europe in the middle twentieth century is invoked quite strongly in the sound world, another evocation is to do with the folk stories, fairy tales folk myths."
Director Frances Moore is driven to make these kinds of works, which she says reach out into the community offering an alternative form of  opera. "It is important to nurture audiences with smaller operas in non-traditional spaces – that it's not an exclusive art form for particular people." When it comes to working on Brundibár she maintains, "we don't want to perform it as a history piece—what we've discovered is this beautiful, really small masterpiece that works really well with children that is dramatically really fun, it doesn't only need to be performed as a narrative about World War II."

1:47 Scots College's Artist in Residence  
Painter Kelcy Taratoa is current Scots College's Artist in Residence. He explains his goals for his time at the Wellington high school, why he spends so much time generating in-depth discussions with the students, how new technology like tablets is changing how art's taught these days, and how his time at Scots will influence his own future work.
Gallery: Kelcy Taratoa - Artist in Residence
2:05 The Laugh Track
Lorae Parry and Pinky Agnew on the eve of their satirical stage show Destination Beehive. They reflect on how times have changed, how politicians these days take themselves so much more seriously.
2:26 Poet, Doc Drumheller
One of Christchurch's highest profile performance poets, Doc Drumheller with some tips on how to avoid writing angst-ridden verse, and he shares some of his poetry with us.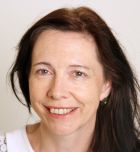 2:38 Catriona Ferguson
The new head of the New Zealand Book Council, Catriona Ferguson, talks about some of the new challenges facing the publishing industry. 
2:49 Watercolour artist Robin Kay
Ninety-five-year-old watercolour artist Robin Kay on the eve of his latest exhibition in Wellington. His eight decades of painting includes an emotional stint as an unofficial war artist in North Africa. But it's his seascapes and landscapes that he's best known for.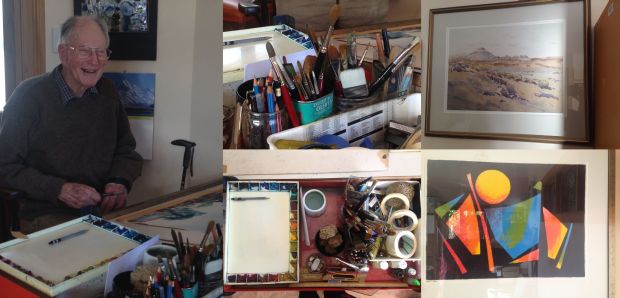 3:05 The Drama Hour
This week on the drama hour we brave the weather with A Rainy Night by Judy Haughee-Bartlett. four Great New Zealand Playwrights are profiled in Encore The Story Of New Zealand Theatre, and a talented teacher is having a rough time in His Lot by Sam Burt.
Music played in this show
"The Mikado" – Three little maids from school
Jerry Lee Lewis – High school confidential
Black Box Recorder – The school song
Carole King – School bells are ringing
Nirvana – School
Alice Cooper – School's out
Tom Paxton – What did you learn in school today
Doris Troy – School for fools
Beverly Knight – Flavour of the old school
Shampoo – School is boring