Standing Room Only for Sunday 24 August 2014
12:39 Platinum Fund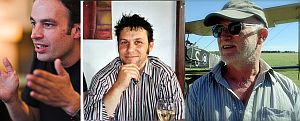 Television's Platinum Fund for high-end, one-off TV dramas may have been an expensive gamble, but it seems to have paid off. Recent films like The Kick and Consent: The Louise Nicholas Story have been not only ratings winners but critical successes too.  We speak to this year's Platinum Fund directors Rob Sarkies, Danny Mulheron and Mike Smith who made Consent, The Kick and The White Mouse.

1:10  At the Movies with Simon Morris
Something for all tastes – The Expendables 3, Roman Polanski's Venus in Fur – and the culinary culture clash of The Hundred Foot Journey.
1:34 Wellington TedX
We ask why TED Talks and their spin offs TedX talks have struck such a chord with audiences here and overseas. Hear from two speakers at the sold-out Wellington TedX Talk this weekend.
Dylan Coburn works in the animation industry and this year he opened a retail store and art studio in Miramar called The Action Station dedicated to the production and sales of graphic novels and film craft books.
Artist and designer Adam Ben-Dror has exhibited work internationally, most recently Pinokio (in collaboration with Shanshan Zhou) at the Barbican Centre in London. He's currently a tutor at Victoria University and is taking a class in multispecies design.
1:47 Edinburgh Festival reviewers
This year New Zealand sent a record number of artists and performers to the famous Edinburgh Festival – but to get attention they need an outstanding review. Charlotte Graham meets one of the hugely influential Edinburgh reviewers.
2:05 The Laugh Track
Benjamin Henson, producer of an all-male version of Oscar Wilde's frothy Importance of being Earnest. Benjamin's chosen clips are from Rik Mayall in Blackadder ,The League of Gentlemen, Goodness Gracious Me, and Rowan Atkinson and John Cleese.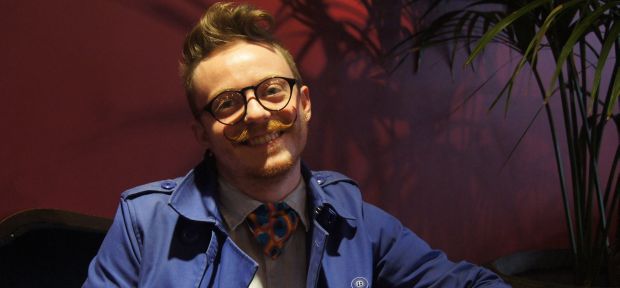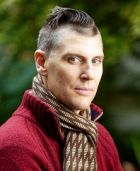 2:26 Survey Hamilton  
A new Hamilton arts exhibition seeks to dispel stereotypes about the city. Project leader and Wintec School of Media Arts tutor, Joe Citizen says researchers have been asking Hamiltonians how they define themselves and how they see their city and where it's heading. They've also been photographed in places that have special meaning for them for the Survey Hamilton show at Waikato Museum.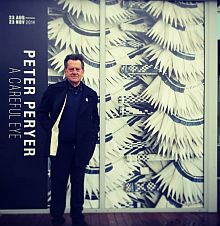 2:38 A Careful Eye  
One of this country's foremost photographers, Peter Peryer, reflects on a lifetime of looking through a lens. In 1977 the Dowse Art Gallery in Lower Hutt hosted Peter's first solo show, just a couple of years after he took up photography. Peter Peryer: A Careful Eye is about to open at the Dowse marking the four decades of work since that first exhibition.
Gallery: Images from A Careful Eye
2:49 The Percussionists  
An insight into what orchestra percussionists think about during the long gaps between their big moments. Percussionists Lenny Sakofsky and Thomas Guldborg from Stroma and the NZSO get to play up front on stage for Chamber Music New Zealand's upcoming touring Rhythm and Resonance concert series. 

3:05 The Drama Hour
Includes more of Shakespeare's greatest monologues, a short story by Rhonda Bartle and in Encore, Maori drama enters the story of New Zealand theatre.